You have opened an account PayPal, but did you notice that you use it little and would like to close it? Don't worry, if you've thought about it, in this guide I'll explain how you close a PayPal accountbut remembering that you will never be able to go back.
First of all you must know that a PayPal account without movements involves zero expenses and is also very useful for online purchases as it allows you to hide your credit card number or your bank details.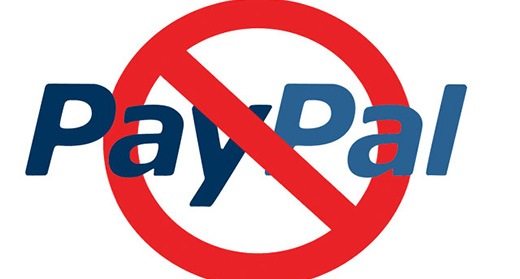 But if you are convinced and want to know how you close a PayPal account read below and you will understand how.
close a PayPal account You must first empty your account and transfer the remaining money to your bank account or credit card. To do this, go to PayPal with email and password and click on the item Transfer money on the left of the screen and select the credit card or bank account to deposit the money into.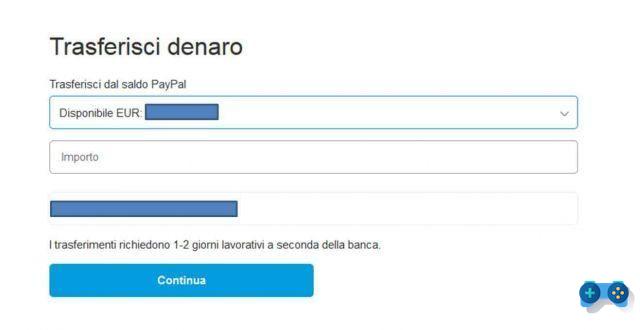 The operation will take 2 or 3 business days, so you will have to wait for it to complete in order to close PayPal.
In the meantime you can start remove bank accounts and credit cards associated with PayPal, going to the section Our customers, placed at the top. Click on credit cards or current account and choose the item Modification and immediately after Remove the card o Remove the account.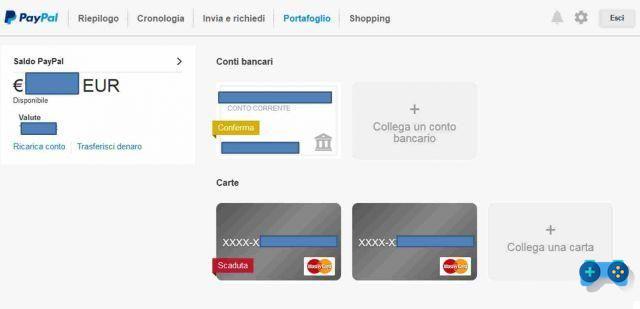 Now click gear icon, placed at the top, and go to the bottom of the page to click on Automatic payments. Make sure there are no subscription services, such as Spotify, that use your PayPal account for billing. Remove services by clicking on their names and selecting Cancel from the page that appears.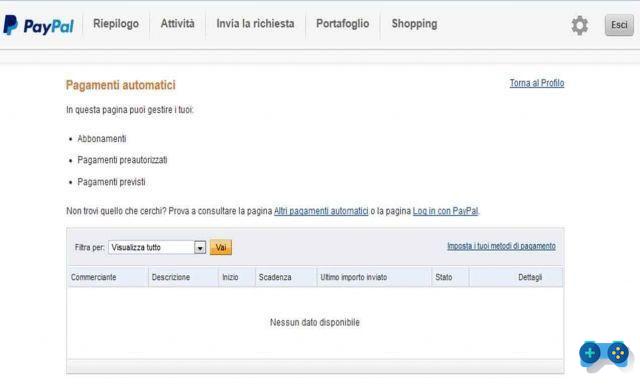 Click again gear icon and then on the voice Safety, placed in the center menu. Click on the item Log In con PayPal to view the online services on which you have used your PayPal account and deactivate all active accesses by selecting the names of the services and clicking on the button Remove.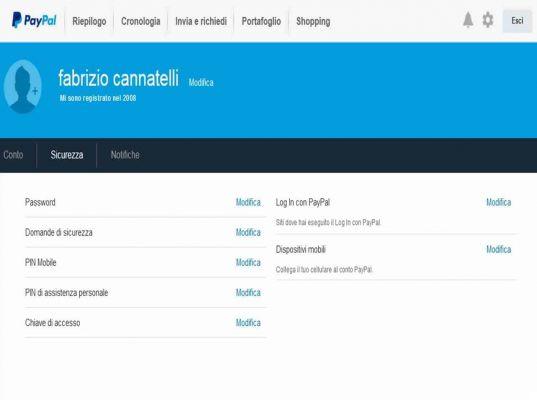 Now that you have completed all the pre-closure steps, to deactivate the PayPal account click once again on thegear icon and go to the bottom of the page. Select the item Close your account (last entry at the bottom left). Confirm closing by pressing the button Close account and follow all the instructions to complete the procedure.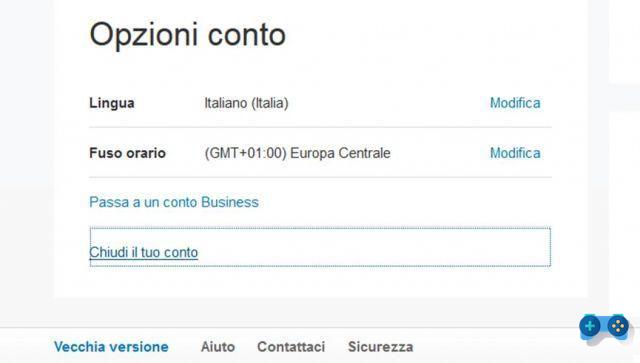 Now yours PayPal account is disabled and yours closed PayPal account.
Attention you cannot close a PayPal account in the following cases:
Pending transactions. If you have "Pending" transactions in your History, you will need to wait for them to complete.
Negative balance. If your balance is negative, you will need to refund PayPal first in order to close your account.
Positive balance. If you have money in your balance, withdraw it by making a transfer so that your balance is zero.
Open disputes or complaints. You must first resolve any pending disputes or complaints in order to close your account.
Limitations. If your account is limited, you will need to resolve the limitation in order to close the account.
Other useful articles