Also on Facebook, as in search engines, there is the possibility of request removal of items which can harm the Privacy.
The first step you can apply is to block the search engine, here's how:
How to delete unwanted messages on Facebook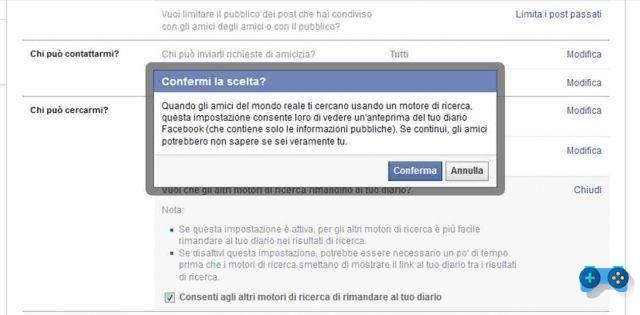 If you don't want your profile to be used on Google o Bing, for example, you can access Facebook and click on the small arrow at the top, then on Settings> Privacy.
In the center of the page, go to the bottom and select No in the entry Do you want other search engines to link to your diary?
Delete the tags on the photos of others
To check if there are any images linked to your profile click on Use the activity log in Privacy. If you find a ftoo that you don't want to be linked to you, click on thepencil icon and select the item Report / Remove Tag, then choose what to do in the next window, for example I want to remove my tag.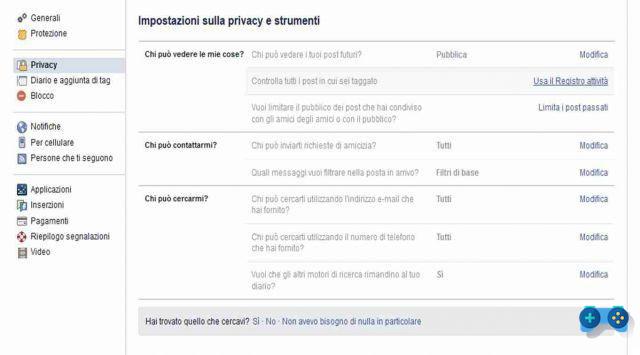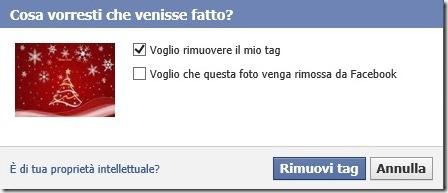 Delete photos of friends
Removing the tag, unfortunately, the photo still remains on Facebook. To request the deletion of the image, you must select the item I want this photo removed from Facebook. Now you need to select the reason why you intend to have the photo removed, for example I don't think it has to be on Facebook, or I don't like this photo in which I appear, or again, It is spam.
Click on Continue. Facebook will send a message to the person who posted the photo. If this fails to remove it then you will need to contact Facebook directly to report the violation of your rights.

You can do it using the form present in this page. It is a "Reporting a violation of your rights"In which you will have to indicate which right has been violated and choose from the following items: Copyright, Brand e Other (containing other items), and press Send.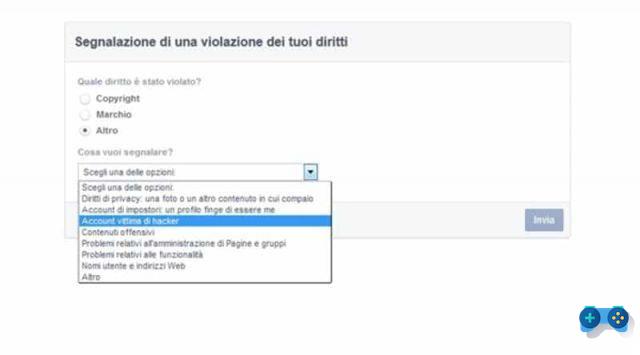 Read also: Facebook blocks links and shares on my website