Deleting files stored by Mozilla Firefox while browsing the web, is from the latest versions of the well-known browser quite easy.
delete history, cache, cookies and more, you have to open the Mozilla Firefox menu, choose the item chronology and from there click on clear recent history.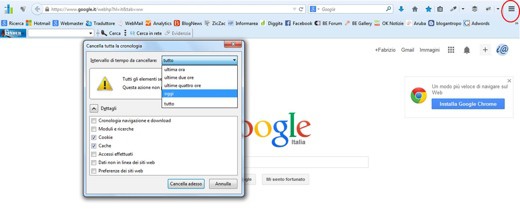 The window that opens allows you to access the management of your navigation data and to choose the length of time for which to delete files.
The voice Details placed below allows you to decide instead what to delete: among the available items in addition to the usual ones, cache, cookie, There are also Offline website data.
If you want to follow the posts of www.SoulTricks.com you can subscribe to its RSS feed.