If you want delete Gmail mail account without removing the entire Google account, then you should read this article, because before taking this step it is good to be sure of what you are going to do as it is an irreversible operation.
So if you are really convinced to end your email address on Gmail, then sit back and read on, you will see how to delete gmail mail account in a few simple steps.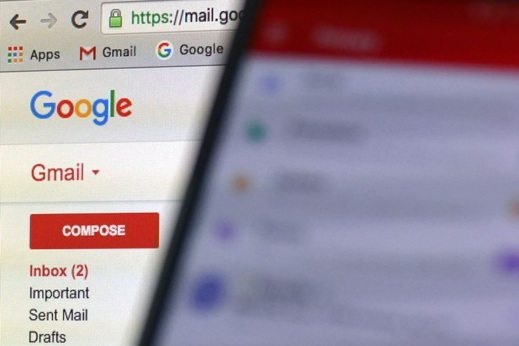 For Gmail deletion only, you must first visit the page Google personal account and click Delete your account or your services and then click on Delete products.

Log back into Google and click on the del icon basket next to Gmail. Put the check mark on Yes, I want to permanently delete [address@gmail.com] and remove it from my Google account (instead of the Gmail one you are about to delete) and type the password. Finally click on Remove Gmail.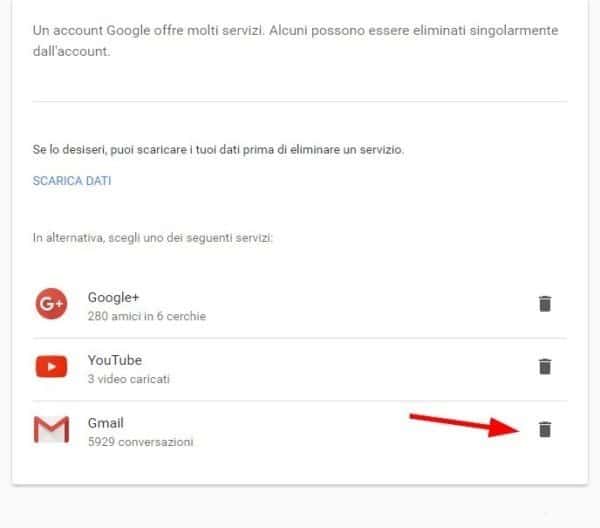 If, on the other hand, it is not enough to delete your Gmail account and you want to delete the entire account and services, you have to click on Elimina account Google and data, check the box next to the items below and click Delete account to confirm the closure of the Google account.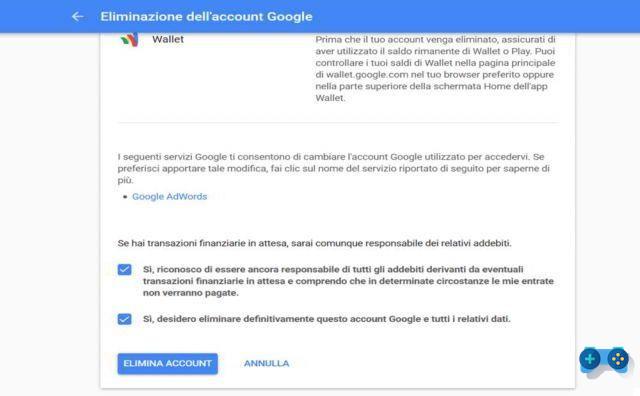 Regardless of the choice made, before carrying out the above operations you can make a backup of your data so that you can access it at any time. To do this, you must go to the page relating to the deletion of the Google account and related services and select the link to download your data, present at the top of the web page.
Make sure all services are selected (otherwise bring up ON the relevant switch) and, finally, click the button first NEXT and then Crea archive.