Do you want change WhatsApp chat background but you don't know how to do it? Has the brown color standard tired you and you find it boring? Don't worry, if you don't know the most popular mobile messaging application in the world allows you to choose much more vibrant colors, how? Read on and you will find out how to change whatsapp chat wallpapers.
How to change WhatsApp wallpaper
How to change Android WhatsApp wallpaper
Su Android, For change WhatsApp wallpaper, after entering the chat, you have to tap on three dots present in WhatsApp (top right), then up Background. You can complete the action by choosing between default, No Background or Android system to personalize the wallpaper with a photo you uploaded to Gallery, or choose WhatsApp to download the WhatsApp wallpaper pack. In the latter case after clicking on OK, the app will redirect you to Play Store to dump you WhatsApp Wallpaper for free.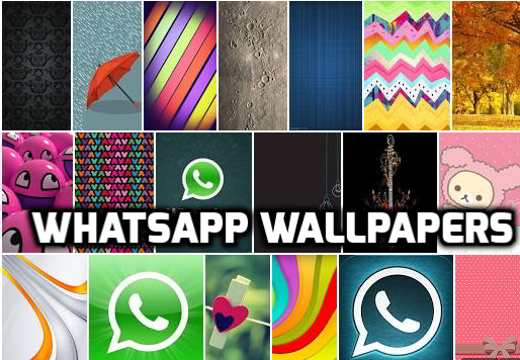 To download WhatsApp Wallpaper click on Install and then Ok to accept special download permissions. Now go back in WhatsApp, click on the three dots at the top and click on in the pop-up menu Background. About 30 wallpapers will appear for you to browse and choose. Stop on Set wallpaper and the game is done.
How to change iPhone WhatsApp wallpaper
Su iPhone, to change WhatsApp wallpaper, you have to plug in WhatsApp on Settings> Chat Settings> Wallpaper Library and then on the desired image. Confirm your choice with Tax.
In case of second thoughts, you can:
on Android, tap the button default
on iPhone tap the button Reset background.
How to change WhatsApp wallpaper with third party apps
Another solution to change WhatsApp chat wallpapers is to install apps on it Zedge e Mobileswall.

Zedge
Zedge, also accessible from an app for iOS and Android, offers many wallpapers to browse by clicking on the menu at the top of the home page. You can browse them in the ordering you want by choosing the criterion Popular (most famous) or Recent (most recent) or by category.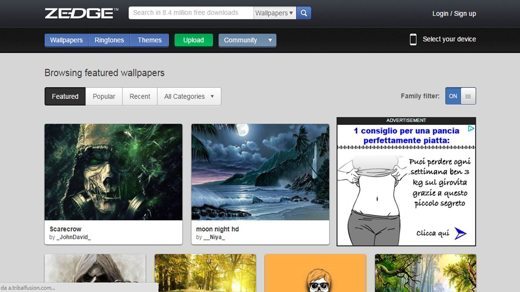 Once you have selected the wallpaper (image) to download, press the button Get Wallpaper and then Download to complete the download and find it on your smartphone or PC.
Mobileswall
Mobileswall is a free site with many wallpapers optimized for smartphones. You can like with Zedge visit it directly through your mobile device and choose the wallpaper to download.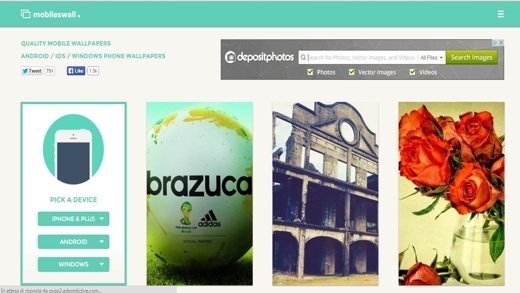 Connect to its home page and click on the button that acts as a Menu, Mobileswall. In the menu that appears you can select one of the available categories and click on the image you want to download for free on your smartphone. Awards Download and proceed by saving the selected wallpaper.
Other useful articles