You want to find out how cancel Skype account? Have you noticed that the old profile you used in the past is no longer useful to you? All you have to do is delete the Skype profile that you no longer use.
How to cancel Skype account
unsubscribe from Skype you need to connect to the Skype site and log in with your account details.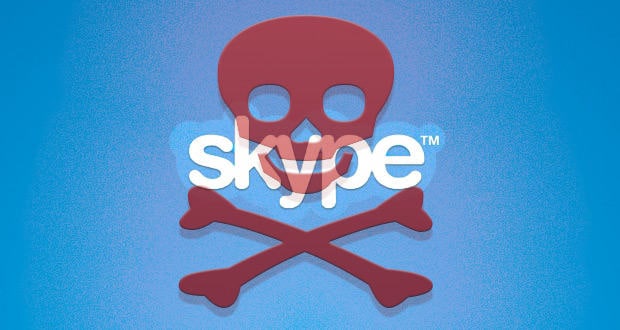 But be careful you must know that deleting Skype profile is not as easy as it seems. Skype does not allow you to delete created accounts but only of empty them content and make them invisible.
The first thing to do for cancel Skype account is to start the application and enter the Profile (located in the central part of the page) and then click on the button Modification. In the window that appears you have to delete all the information concerning your account, therefore: date of birth, city of birth, address, residence, gender, telephone number, etc.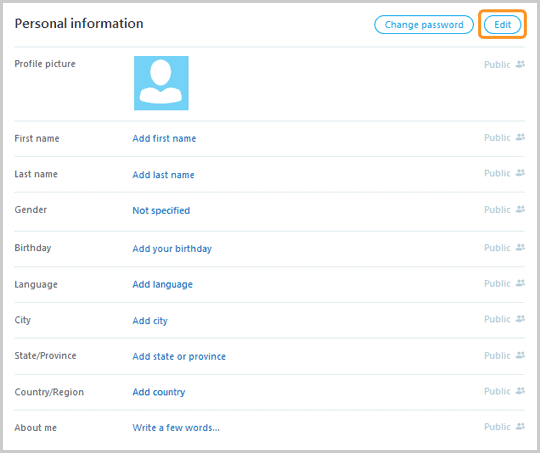 Since it is not possible to save empty fields, replace everything you have deleted with random characters, such as "qwerty" or "abcde".
Click on the button Save.
Now you have to change the primary email address e remove the Skype name from the application login screen, let's see how to do it.
change the primary email address click on Add email and enter a different email address setting it as the primary address by removing the other. Click on the green button Save down.

remove the Skype name that appears on the login screen you must: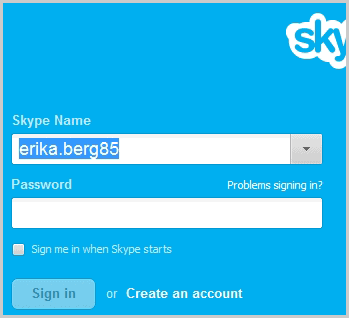 Exit Skype, to make sure you are logged out make sure you do not find the Skype voice in the Task manager (CTRL + ALT + DEL> Task Manager> Processes> Locate Skype.exe entries e SkypePM.exe and click on End Activity)
click Start> Run> type% appdata% Skype. Click on OK and delete the folder with your Skype name, if you don't see it, press simultaneously on CTRL + H to view hidden folders.
This way your name will no longer appear when Skype starts.
If you want instead permanently remove your name from the Skype list you must necessarily contact theSkype customer support specifying the method of contact (telephone assistance is excluded). Sign in to Skype with your account and select Account and Password> Deleting an account, from the drop-down menu, and click the button Following. Select the voice Chat assistance and you can request the permanent cancellation of your name from the Skype list to an operator.
Removing the name from the list may take up to two weeks. Removal does not exclude your name from the contact lists of people who have added you as a contact. Only your contact will be able to remove you from their contact list but they will not be able to call you on Skype anyway.
If, on the other hand, you have noticed that your account has been hacked and you have no intention of canceling it, you can request the temporary suspension of the account to protect yourself from fraudulent activity and recover it in the future by sending a specific online request.
Other useful articles