On the world's most popular online auction site, eBay, we can do great business, just follow a few simple rules and keep your eyes peeled to understand how to buy without being scammed.
If you want to buy on eBay, the e-commerce site with over 4 million active buyers around the world, browsing the portal you can find everything, such as new smartphones at reasonable prices, fashion accessories and even a large selection of antiques. Born as an auction site, eBay is now a gigantic online marketplace complete with virtual shops that give the opportunity to find affordable prices and difficult-to-buy items through traditional channels.
Items for sale on eBay are divided into macro categories and sub categories to be easily traced. An item can be purchased through this or immediately, if the seller has provided the option "Buy it". Taking the first steps on eBay is easy, but it is just as easy to fall into some scammer's trap, that's why in this article I will try to explain you how to buy on eBay without getting scammed.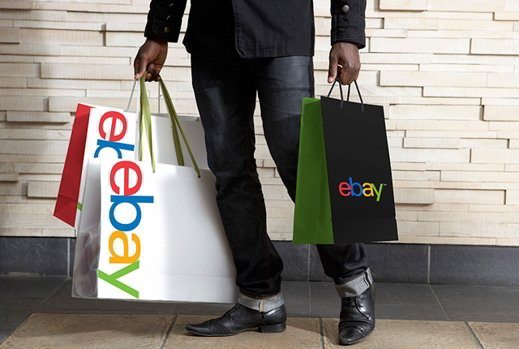 Offers to avoid
To avoid buying on eBay without getting cheated, try never to be rushed and always read all the contents of the auction or sale announcement. This will prevent you from having unusable items delivered or buying a guide instead of a product. You can come across offers that dwell on the technical characteristics of a computer and that only in the end turns out to be a useless guide to obtain the product described at a low price. Don't trust anyone who offers software or manuals as "a guide to getting the iPhone 6 for 20 euros". In the best of cases it is information and programs that we can find for free on the Net.
Similarly ignore those who offer to sell you wholesale products in exchange for an initial payment, to become part of a "privileged circuit". Many of eBay's professional sellers are their own wholesalers and ask for nothing more than the price of the item.
The importance of feedback
Read as many negative or neutral feedbacks as possible - the experience of other buyers is key to understanding whether a seller is trustworthy or not. Beware though, scammers often to increase positive feedback they sign up for eBay and sell hundreds of products with very low price and value without cheating. After building a reputation, the malicious vendor starts his illicit business by publishing advertisements that sell high-value products at advantageous prices. Installed the money will disappear forever.
If you have any doubts about being faced with one of these cases, I suggest you try to ask for advice on the eBay forum, it is a very active and helpful community.
Buying in Europe is better
buy on eBay without getting scammed It is always best to check where the goods you are about to choose come from. If you are not an eBay expert, it is best to limit purchases within the European Union. These are not without risks either, but at least it is easier to intervene in case of problems. Even if the announcement is in Spanish, check that the zip code from which the shipment will be made does not correspond to some remote island in the Pacific.
Account theft
Many dishonest sellers to scam buyers prefer steal a reputable seller's account rather than creating your own. This is a faster operation that quickly leads to results. In this case you will find yourself in front of a profile of those who for a long time have honestly dealt with real sales that have been successful with lots of positive feedback.
Here's how to spot account thieves:
The seller has changed the type of goods
The listing looks different from the others
Prices are low compared to the average of competitors
The time available for purchase is very limited
The seller accepts only online money order and Postepay top-ups.
Terms of Payment
Some payment methods are riskier than others. Online money order and prepaid card top-up are the preferred means of scammers because they allow those who use a false identity to cash in comfortably. Always reject these types of transactions. When possible pay cash on delivery and check the contents of the package in the presence of the courier, to make sure it is intact and conforms to the description on eBay. As an alternative consider PayPal, even if its use does not always guarantee compensation in case of fraud.
Difficult refunds
PayPal reimburses only for payments made for the purchase of material and physical goods, when the goods are not shipped or are very different from the seller's description. Any defects of the object correctly described in the listing do not give the right to a refund. For example, if you receive a working but scratched smartphone. If the seller has indicated that it is a "used in good conditionUnfortunately it is not possible to contest.
If, on the other hand, you do not receive the purchased item or you think you have been cheated you can, first of all, contact the seller asking for explanations and a refund of the item. If after a couple of days you don't get a satisfactory answer you can open an official dispute on the PayPal website. You have 45 days, but it's best to do it as soon as possible. If you find an agreement, convert the dispute to a complaint within 20 days. The decision to agree with you or the seller is up to PayPal which will ask both parties for all available documentation. If you win, PayPal will ask the seller to compensate you or resend the item to you.

Here are the cases in which PayPal will never agree with us:
If you made a purchase and then changed your mind
When the purchased product is damaged but the seller had declared the presence of "defects" in the description.
If you have purchased intangible assets such as services or software.
When you don't have enough evidence to prove what happened to you.
In the event that there has been an untracked shipment (eg package sent by ordinary mail).
Reporting scams
When you come across a suspicious seller or encounter any difficulties in buying and selling, you can contact the eBay support service. You can do it online from the eBay site by selecting "Customer service". Remember to write a clear and detailed message: you will receive an answer within 3-4 working days.
When you suffer a scam in addition to reporting it to eBay, you can report it to Police post. You can decide to do it yourself or with the help of a lawyer, even if you are unlikely to get your money back. The complaint can be useful in combating the phenomenon of scams on eBay.
The rules for buying safely on eBay
In conclusion, here are the rules for buying on eBay without being scammed:

Calmly and carefully read the entire text of the auction or announcement
Buy only from sellers operating within the European Community
Always read about twenty neutral or negative seller feedbacks, both recent and old
Never trust prices that are too low
Never buy intangible assets such as software or guides
Don't trust vendors who suddenly sell a different kind of merchandise than usual
Don't trust sellers with ads that are only valid for a few hours or days
Do not trust those who only accept online money orders or top-ups on Postepay cards as a method of payment.
Also take a look at: Useful tips for shopping safely on the web