If you have a desktop or laptop PC with a card Wifi e Windows 7 and you have connected one Internet Key, you can share it connection 3G with other PCs.
The solution is to download Connectify-me and install it on the PC where you connected the Internet Key. Once the installation is complete, connect to the internet with the 3G modem and start Connectify from the Windows 7 taskbar.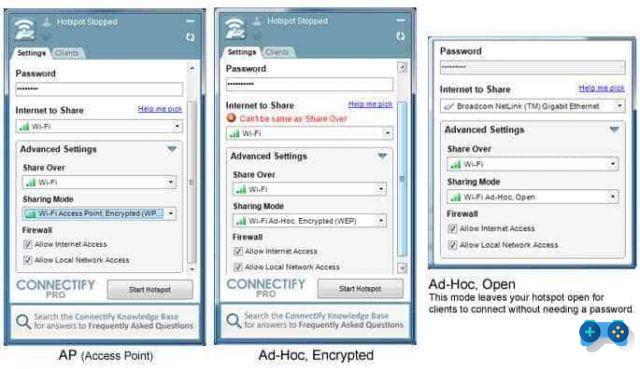 In "Wi-Fi Name"You cannot change the initial Connectify name (since the version is Lite), but you can replace" -me "by adding another name, you can enter a password and in"Internet to share"Select the Internet Key web connection and press"Home hotspot".
On the other PC with Wi-Fi connection, scan for wireless networks and select the one called "Connectify"And name added, click Connect and type the Password created earlier and that's it.