"Know yourself."It's an old saying that entrepreneurs would do well to listen. In fact, there are many mistakes an entrepreneur can make when it comes to their brand. For example, you may not be transparent about your products or go overboard with the advertising campaign. But the biggest mistake an entrepreneur can make is having a 'poorly defined brand identity.
Why is it so important? Think about when you go to a job interview - you will likely dress a certain way, highlight key experiences, or perhaps modulate your voice to make it different than it would be in a casual conversation. Essentially, you create a person who you hope will positively affect the employer. Likewise, your brand is the presentation of the company and it will be the first impression you give to your customer.
With that in mind, here it is five tips for developing a strong brand identity.
1. You are selling your brand, not a product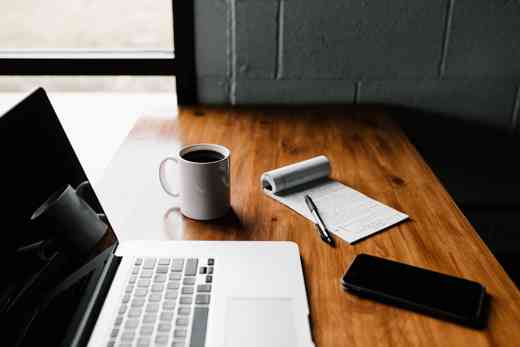 Product-centric marketing may have been key a few years ago, but now, in our rapidly expanding digital age, you have about 20 seconds to make your impression. And this time is not enough to show the excellence of your product. What will make it possible to maintain contact with the customer long enough to convert them into sales is theimpressed, Or the perception, that come on: practically, your brand. It doesn't matter how good your product is if your brand doesn't wow people!
2. Your brand should reflect who you really are
Of course, you should think long and hard about what a customer wants to see and experience. This is the key. But it's also crucial to think about who you are as a company and let that drive your branding and marketing.
For example, if you are a web page designer who specializes in simple and modern designs, why are all the texts in an old school Serif font? Wouldn't it make more sense for your pages to be more elegant, like a Helvetica font? They seem like minor decisions, but each one informs the consumer about who you are and what you offer. This creates a favorable and authentic relationship between your business and your customers and it saves you valuable time for that relationship to solidify before your customer clicks on a competitor.
3. You are only as good as the design and style you choose
It is important to emphasize the huge role that design and your style play in creating your brand identity. Let's say people visit your landing page and find a design relic from the Geocities era, along with a copy promoting your business as "specializing in cross-platform application of digital solutions". Not only will they not know what you do, they will not care.
Your landing page should have a descriptive style your prospects can relate to, with a design that reflects modern UX best practices. This is true regardless of what and how big your business is.
4. It's okay to change the brand
You may have read this far and noticed some mistakes you made when choosing your brand. Do not worry. It's okay to change the brand, especially if you feel you need to change the perception of your company in the eyes of potential customers. For example, the venerable Ford is currently undergoing a major rebranding project to compete with modern automotive service companies like Uber and Lyft. If you change brands sensibly, you won't scare anyone - on the contrary, your business will grow. Find the best logo maker and redefine your brand not to start from scratch, but to give your potential customers the feeling of a rebirth. The logo design process should be entrusted to people who have extensive experience in this field.
And this is also true for smaller companies: in 2013, a medium-sized security company called SafeMart evaluated its brand strategy and resurfaced as LiveWatch. They have since won numerous industry awards and state grants.
5. Don't resort to gimmicks
One final tip, which is kind of a slight warning: don't substitute gimmicks for hard work and reflection. If your brand identity isn't where it should be, no amount of shoddy ebooks, webinars, or SEO strategies can save it. Find out who you are, what you have to offer and what people need. You owe it not only to your customers, but to yourself as well.