Do you want to disable browser localization? Did you know that browsers can geolocate you? All navigation software is able to find out your location based on the sites you visit, that's why in this guide I want to talk to you about how to block the geolocation of Chrome, Firefox, Edge and other browsers.
Geolocation for a browser is nothing more than identifying the exact place where you are connecting while visiting a site. Basically your PC is located based on IP address, Wi-Fi or network path. Usually the sites that apply the PC location identification request are those that interact with applications such as maps (Google Maps), social networks (Facebook, Twitter) or shopping sites.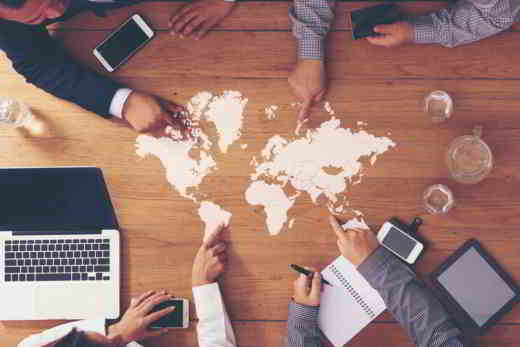 If you care about privacy, here it is how to block geolocation of Chrome, Firefox, Edge and other browsers and how to forge it by providing false addresses to websites.
How to block the location on Chrome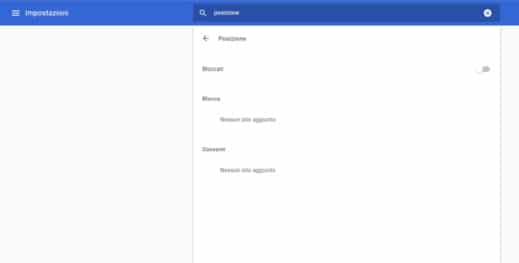 In order not to be detected while you browse on Google Chrome, click on three points at the top right to open the menu and click on Settings. Scroll the page that appears and click on Advanced. Then go to the section Privacy and security> Content setting, and select Location and then Blocked if you want to block the browser geolocation of your position. Or select Ask before signing in if you want to decide at the moment.
How to block location on Mozilla Firefox

In order not to be located by the Mozilla Firefox browser while you are browsing the Internet, type in the Address Bar: about: config and then click on I accept the risks to continue. In the window that appears, search for the entry geo.enabled and click on it twice to change the value from True to False. Close Mozilla and reopen it. By doing so, you have disabled geolocation.
How to block location on Microsoft Edge
Unlike other browsers, Edge's geolocation can be disabled from the system settings. With Windows 10 April Settings, by pressing the keys at the same time WIN + I and click on Privacy and then Location, in the left sidebar. Scroll the window down to locate Choose the apps they can use ... and click on Microsoft Edge to disable geolocation.
How to block location on Internet Explorer 11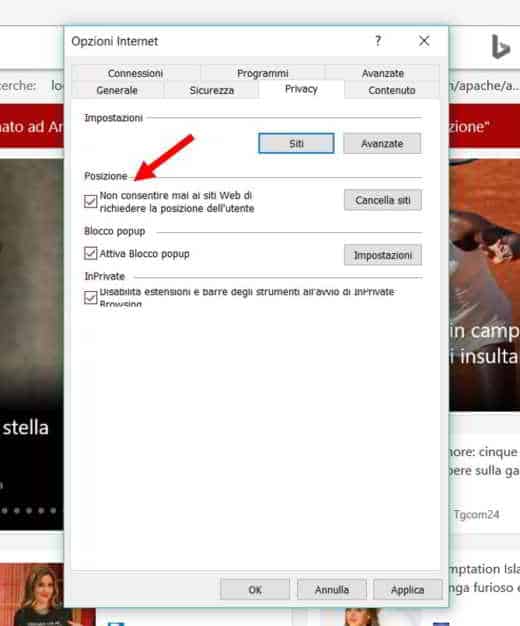 With Internet Explorer 11 deactivating geolocation is very simple. Go up Instruments (gear icon), then up Internet options and in tab Privacyin Location, select the checkbox Never allow websites to request your location.

How to block location on Safari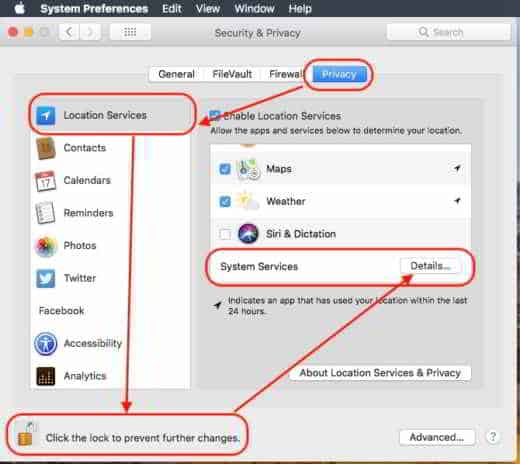 Su Safari, the Apple browser, you can apply blocking of the tracking of your location by deactivating it on Mac. Click on Apple logo, top left, and press on System Preferences> Security and Privacy. Nile tab Privacy, select in the left bar Location services and uncheck the item Enable Location Services if you want to remove any type of localization, otherwise click on System Services Details, and in the window that appears uncheck the system services that determine your location. Attention to operate you must first click on the padlock below, Modification disabled, enter the password to allow the action and that's it.
How to block the location on Opera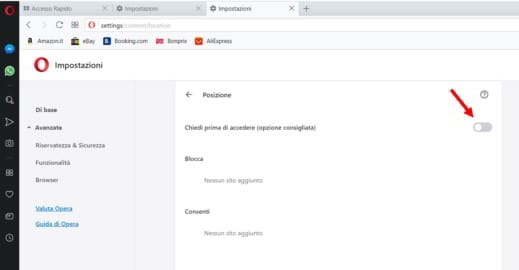 With Opera to disable geolocation you need to click on O of the browser Opera to open the menu in the upper left corner. Then go on Settings and select Advanced> Privacy and Security> Content Settings > Locationclick your Ask before signing in, to activate it, or deactivate it to stop being tracked by the browser.
How to fake geolocation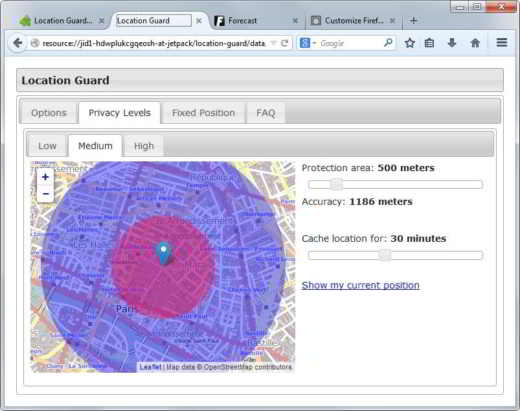 If you don't want to disable browser localization, you can make use of addons that can fake geolocation and provide false addresses to websites.
To avoid disclosing your location to websites you visit you can use for Rental Guard, for Mozilla Firefox and Google Chrome. The addon will make it impossible to geographically locate and determine the place from which you connect.
Once installed as a browser add-on, activating it will generate an error in determining your location. This error can be configured to offer false data to the site requesting it. To do this, go to Settings browser and then on Additional components. To set the magnitude of the error to be introduced in determining the place where you are, you have two roads available.
click Low, Medium o High in Privacy Levels.
Manually move the sliders Protection e cache. The more you drag them to the right, the greater the error introduced to mask your position.
Guard rental it also allows you to trick sites by setting a specific place as your location. To activate it, go to Fixed Rental, in the sidebar, and decide whether to leave the Pacific Ocean as the default position or change by dragging the pointer on the map elsewhere.