You are perhaps trying to understand how the TikTok algorithm works? Here (between myths and secrets) how the algorithm works explained in a simple way.
You will have noticed how social networks, TikTok including, they adapt perfectly to your way of using the internet, information and digital entertainment platforms almost seem to create a relationship between your everyday life and what you might like. In reality, this dynamic does not happen just by chance, on the contrary there is a very complex and difficult to explain system at the base in technical terms.
In many cases you will simply hear about "algorithm"And his way of adapting to your social interactions. But what is it and how the TikTok algorithm works? This is the classic million dollar question that we will try to answer in the next few lines.
Between myths and secrets, this is how the TikTok algorithm works explained simply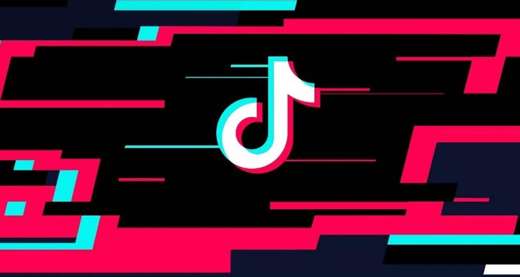 From a technical point of view theTikTok algorithm represents that computer programming designed to model the interaction based on the user's behavior. Each social platform has a different algorithm but fortunately there are general guidelines you can count on to make the most of it. In the next paragraphs, in fact, more than what the TikTok algorithm is, we will focus on how it works and how you can make the most of it to obtain better results for interacting with your potential followers.
We will analyze these four aspects of the TikTok algorithm: i te, the account suggested, how to become viral and best hashtags to be used to make the most of the algorithm.
Read also: How to buy followers on TikTok
How TikTok FOR YOU works

The section For you of this platform is definitely the one that gives more visibility to emerging Tiktokers and it perfectly embodies what your tastes are and what you follow most consistently. This function adapts according to your behavior within the app. Every time you take an action, the system will store the information to get to know your tastes better.
The moment you appreciate a video or content on TikTok the platform interprets it as a real interest e stores it as potentially useful information to recommend something new.
Not only comments and likes are part of this mechanism but also the time you spend watching the videos and categories of reference. So you can imagine how easy it is for the system to understand what you like and what you don't, by recommending Tiktokers that produce content potentially close to your tastes.
Including this mechanism, it is evident that joining Per Te is very important if you want to increase your followers, for more information we recommend reading the related article How to end up in For You on TikTok.
Which means account suggested on TikTok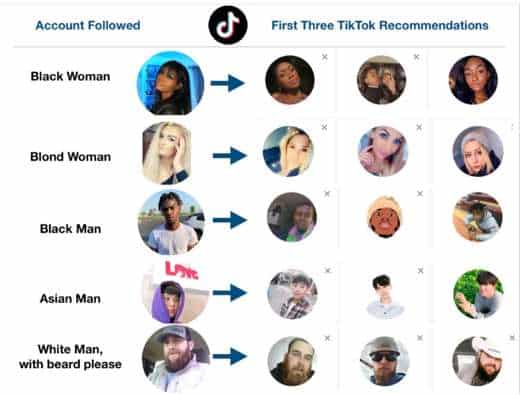 When you signed up for TikTok you will certainly have entered your details and chosen interesting profiles to follow perhaps related to the world of entertainment or sport. You will have noticed that, even without doing it on purpose, the platform suggested on the first page to follow accounts that had characteristics very similar to those chosen at the time of registration. Maybe you are a fan of motors or fashion and TikTok "casually" suggests you some accounts belonging to the world of F1 or fashion shows.
This is TikTok's answer on the subject: The answer of TikTok: "Our recommendation of account to follow, is based on user behavior: users and follow theaccount They also follow theaccount B, so if you follow A you will probably want to follow B. ".
Indeed coincidences do not exist and it is only the algorithm that tries to do its job best. The accounts suggested by TikTok represent, not only for celebrities, all those profiles that cover a specific category or activity that is close to your way of being.
In most cases the accounts suggested by TikTok are already followed by people in common with your personal profile, the platform speculates there may be correlations between you and potential accounts.
How to go viral on TikTok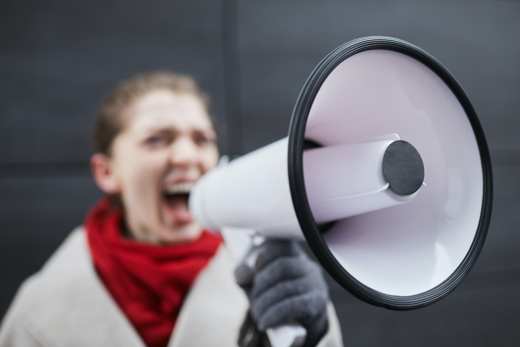 Having analyzed the importance of being in For you and above all the potential of being able to show off in the suggested accounts, it is important to enhance your TikTok profile by making the most of its algorithm by trying to become viral. Let's see what the actions to follow for maximize TikTok's For You and suggested accounts.
Be original
TikTok is a new platform and above all full of young subscribers, the latter particularly prone to get bored easily. In order for you to go viral it is necessary to offer them something original and innovative that arouses curiosity and that is not something already seen and reviewed. Creating content unreleased the algorithm will reward you and you will be visible in Per Te with great speed.
Never copy but take inspiration from famous tiktokers
If originality may be a trait you are not always familiar with, you can take a cue from the most famous Tiktokers to create something viral. Remember that it is essential to take a cue but never copy, followers do not like plagiarized content and that mimic their most famous favorites.
Lip Sync
Most likely you too have known TikTok for Lip Sync functionality, this allows you to play clips on pre-recorded audio. Thanks to this feature you will be able to ride the trending videos and enter the funniest and most watched For You TikTok. Here, too, you cannot neglect the originality aspect, act differently and give your best in the interpretation. Read also: How to add own songs on TikTok.
Create funny videos
Nice people definitely attract more users to their TikTok profile. Unless you have an argumentative profile, in which you love to explain your ideas in a didactic and formal way, then it is appropriate propose fun content. TikTok is a social network that tries to distract people from the burden of work and personal problems, tries to guarantee something nice and thoughtless. In this regard, you could learn more by reading our guide on How to make funny videos on TikTok.
Take part in the Challenges
To go viral on TikTok you need to interact with very popular content, among these there are certainly the challenge. Do not be shy and participate in the challenges of the moment, you will have greater visibility andTikTok algorithm it will give you the opportunity to be within the recommended content if you propose excellent clips. To optimize this aspect you can use the "duet"Of TikTok, this allows you to record the clip side by side with the one you selected. This way you will directly challenge the creator of the video or even others will be able to challenge you on your content. Read also How to duet on TikTok.
Crea video in Loop
You may not know that TikTok's algorithm particularly rewards those who produce videos that are viewed from start to finish. You have to be very good at create clips that go into Loop mode, that is, that they are able to start over each time they finish, automatically. This will help you increase viewing minutes and stand out in TikTok's For You as well as in total number of views. You may also find our guide on: How to make TikTok change your look useful.
Hashtag
As with all social networks too TikTok much of its operation is based on the optimization of hashtag. To go viral, a clip needs trending hashtags that interest people. Maybe you also love some topic in particular and have selected thehashtag relevant finding yourself on extremely useful and beautiful but unknown TikTok accounts until then. The better the hashtags the better the virality of the video will be. For further information, I refer you to our tutorial: How to add hashtags on TikTok.
The best hashtags to take advantage of the TikTok algorithm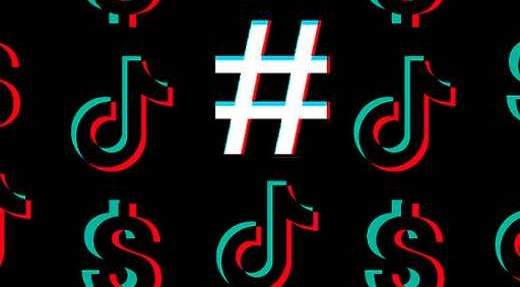 The last point for go viral on TikTok deserves further study. Although using hashtags is essential, it is even more so to choose the best ones to stand out among the infinite contents of this platform. But what are the best hashtags to take advantage of the TikTok algorithm? Fortunately, the periodic rankings of TikTok give the opportunity to know the most used hashtags in each section of the platform. Use these to stand out.
To end up in Per Te: #for you, #foryou e #fyp.
For educational purposes: #imparacontiktok.
Trend: #dance, #music, #comedy e #pov.
To discover other popular hashtags, visit the site TikTok-hashtag.com and its section Top hashtag.