You want to find out how Instagram's HeadQuiz filter works? This is a minigame based on the camera of your device most used by users of the social network of photographs. Here's how to download it and how to use it to play with your friends.
Head Quiz it was created by Noorman Fakhrizal and consists of a white sign with an image that appears on the forehead of the person framed by the smartphone camera.
To date this effect has become truly viral as it is a nice and fun game. But let's see how it works.
How Instagram's HeadQuiz filter works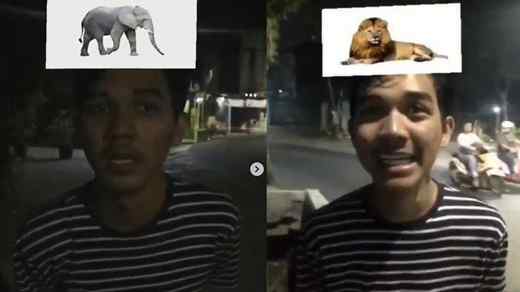 To start using HeadQuiz you need to download and save it on your Instagram camera. Follow these steps:
Open and log in to Instagram
Visit @karetsatu's profile
Click on the emoticon icon (the third one after IGTV)
Press on the image HeadQuiz
Press the button try it
Select Save into the camera to use it.
To play HeadQuiz you have to use your smartphone rear camera and frame the person. You will see a blue sign appear with the wording Ready and the moment you register you will have a few seconds to give the subject information to help guess which image virtually appeared on his forehead. Keep holding the record button until the victim guesses correctly.
Once guessed, press the rectangle to confirm that the object has been guessed.
Other useful articles