How Ask.fm works, the "question-and-answer" social network launched on June 16, 2010 by Mark Terebin.
Ask.fm (Ask for me) is a social network where users can exchange questions and answers. It is not the first site to provide this service too Yahoo! Answers e Spring me e Quora.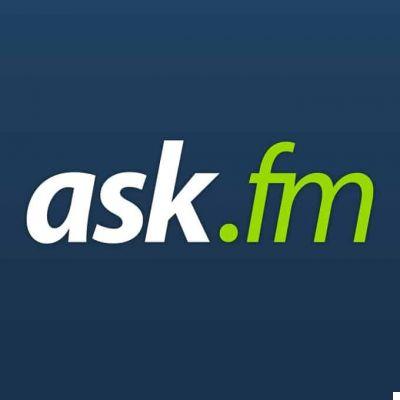 How Ask.fm works
After signing up for Ask.fm we can decide to follow whoever we want, including friends and celebrities. Once registered we can ask them questions, even putting theanonymity. Users questioned can decide whether to answer or not.
The service does not implement any type of censorship or content control and this has allowed Ask.fm to supplant Yahoo! Answers as a source of information also on particular topics. In Ask.fm, questions can be up to 300 characters long.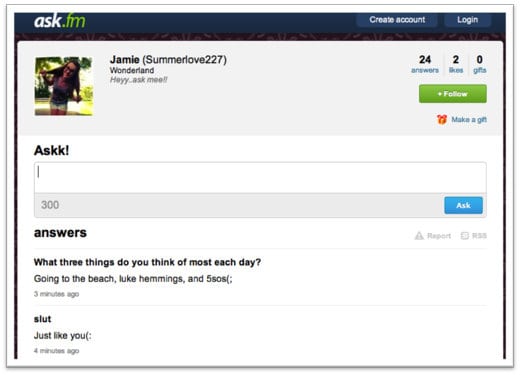 Users are invited to express theirs liking for questions and answers by clicking on a heart-shaped icon: in this way the social side of Ask.fm is nurtured and the popularity of users and their interventions is recognized.

Lately the Ask.fm site has risen to the forefront of the news due to negative events previously born with insults on the site itself. But that's not all Ask.fm is at risk of "Social bullying", Because the ability to ask questions anonymously lends itself to unpleasant practices. Attackers could target users and publish "questions" on their profile not necessarily in the form of questions, but of offensive invectives and full of hate. It is possible, in fact, in the event of personal attacks to proceed with reports of the facts to the Postal Police.
After this introduction, let's see how Ask.fm is used from the website, even if it is possible to install the social app on both smartphones and tablets, and it is available for Android and iOS systems.
Let's go to the address www.ask.fm and enter personal data. We press the button iscriviti and we can start answering the tutorial questions. There is also the possibility to sign up via Facebook and Twitter account data.
Once activated, we can change our photo or our name by selecting the command Settings. Choosing the menu Appearance we can beautify our profile.
By clicking on "Search", Or if we use our Facebook or Twitter account, we can see which friends are connected to Ask.fm and then add them to our network of contacts. Found a user to whom we want to ask a question, we must select the text bar and type the question. The contact will see a notification in their inbox and can respond.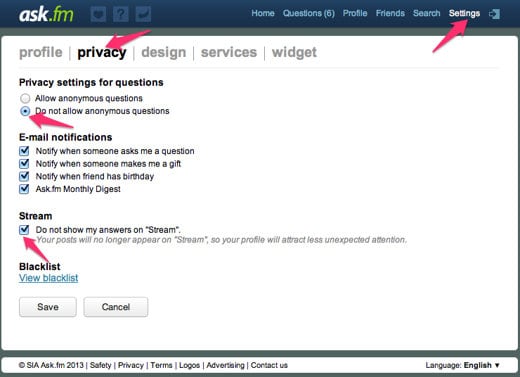 Ask.fm allows us to share the contents of our personal page. We can share the questions we answer on Facebook or Twitter: next to the command Reply there are related icons.
If we get nasty questions from some anomalous contact we can go on Settings, choose "Privacy"And click"Do not allow anonymous questions". If he insists on showing his identity, we can decide to take action.