The latest service from Personal Cloud is called Google Drive. To summarize its functionality: it is a hard disk that is always reachable and positioned on the Google server.
The space that Google Drive makes available is 5 GB totally free, although you can buy extra space by paying for it 25 GB $ 2,49 per month and per 16 TB about 800 $.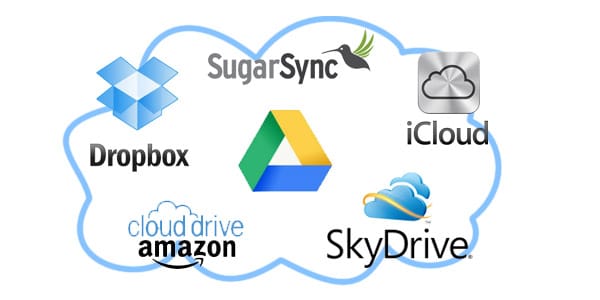 Reachable through any browser, Google Drive, in addition to the storage dei file also allows the creation and modification of documents such as: Word, Power Point, Excel managing to integrate perfectly with Google Docs except to evolve it. The integration with Google allows not only the sharing our files with our contacts gmail and sharing with social networks such as Facebook, Twitter e Google +, but also the possibility of working directly on this folder virtual without necessarily having to download photos or videos to your PC.
As I said, it is possible to browse Google Drive through Google Chrome, FireFox, Internet Explorer or Safari browsers, but only after installing the client application downloadable at the following link https://tools.google.com/dlpage/drive/index.html?pli=1, or through the App for Android smartphones and tablets.
At present Google has also fixed the installation of Google Drive on devices iPhone e iPad, in fact it is possible to download this version at the following path https://itunes.apple.com/it/app/google-drive/id507874739?mt=8.
In the network there are also other personal Cloud services, let's see the best ones: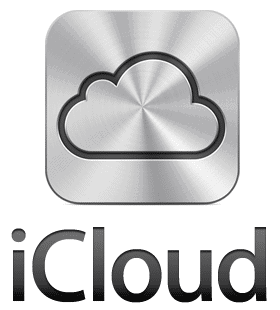 iCloud: is the data storage storage of Apple easy to use and great for freeing up space on your PC. iCloud allows you not only to store your music, documents, apps, contacts, photos, emails, Safari bookmarks, reminders and notes online but also to synchronize all Apple devices. Access takes place either through a computer, or through mobile devices, or from browsers from the page www.icloud.com after having naturally logged in.
iCloud is the nerve center and is manageable through a username called Apple ID, which is granted when purchasing an Apple product. In case there is a need to create it just go to iTunes on the menu Store and click create account, if instead we have a mobile device from the screen Home you have to go in Settings, to choose Store and then follow the prompts to complete the creation. The services offered by iCloud are all free and the space offered is 5 GB, it is, however, possible to purchase more space by paying $ 20 a year for 10 GB additional, $ 40 a year for 20 GB additional or $ 100 per 50 GB additional.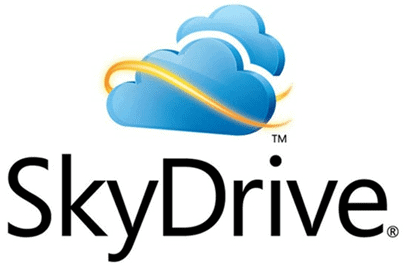 Microsoft SkyDrive: is a free and secure web space, accessible immediately after creating an account Windows Live ID. SkyDrive is useful for storing data online and for accessing it from any computer. The data, also through access to the Office Online world, can be created, shared and stored using different levels of protection. The files can be audio, video, documents, but also excel, word and power point files, all easily shared with Hotmail. SkyDrive offers integration through an app with Windows Phone and offers 25 GB of free space to get higher denominations of 50, 100 or 200 Gb with a cost between 8, 19 and 35 euros per year. The skydrive app is available for all mobile operating systems not only for Windows Phone but also for Android and iOS. Furthermore, the new Skydrive application (for WIN and MAC) also allows the use of remote desktop and PC file browsing from the web.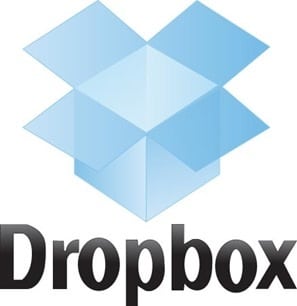 Dropbox: it is one of the best cloud storage with synchronization functionality between different PCs. Offers 2GB of free space expandable through the purchase of extra space (50 GB $ 9.99 per month). With Dropbox you can store your files and access them from any device. Dropbox does not allow you to create files but can also be used as hosting for your own online space through the service free web service Site44 able transform Dropbox folders into websites by editing the HTML file.
In this link http://windows.microsoft.com/it-IT/skydrive/compare it is possible to make a first comparison between these first four services to realize their actual potential
Amazon Cloud Drive: allows you to store documents, photos, videos and other digital files in the cloud, offering 5 GB for free. (other space is available at: 20GB for $ 20 / year; 50GB for $ 50 / year; 100GB for $ 100 / year; 200GB for $ 200 / year (storage); 500GB for $ 500 / year; 1000 GB for $ 1000 / year). To start you need to download the Cloud Drive installer and install it on your PC, of ​​course after creating an account.
Ubuntu One Cloud: is an application pre-installed in Linux operating systems and allows you to use, offering 5GB for free, of the iCloud service allowing automatic data backup on a server. It is possible to increase the available space up to 20GB by spending $ 2,99 per month. To use this service you need enroll, by entering a email address it's a Password, and at the end of the registration all your data in the Ubuntu One directory will be synchronized with every Internet connection.
SugarSync:In addition to including an online space of 5 GB, it also offers the synchronization functionality between different PCs. SugarSync provides a free account that can be expanded by 500MB for each invited user directly from their account. The 500 MB is also given to the invited user. For those wishing to go beyond 5 GB it is possible buy 30 GB at $ 49,99 a year, 60 GB at $ 99,99 a year, 100 GB at $ 149,99 a year and 250 GB at $ 249,99 a year. After opening an account on the SugarSync site it is possible download and install the software manager compatible with windows XP, Vista and Seven, but also with Mac OS, BlackBerry, Android, Symbian, Windows Mobile and iPhone. With SugarSync we can share files, folders and upload objects via email, we can choose which folders to synchronize between Documents, Images, Videos and Music, in addition to the Desktop and we can also add individual folders and use one to share files or collect photos taken from the mobile.
Syncplicity: synchronize and backup your data offering 2 GB for free, and 50GB for $ 15 per month. After downloading the client and installing it, you can access the documents from any computer via the web and work offline. Once you are online, the software will synchronize your data. Syncplicity interfaces with the most important Web Apps and allows you to keep Google Docs data up to date.
ZumoDrive: excellent storage and synchronization service. Its peculiarity is to create a folder on the local hard drive where the user will insert his data that will be synchronized with the online service. The data can be accessed even when you are not online because Zumo creates a cache on your PC containing the recently used files, allowing you to choose the synchronization mode. Currently this service offers 1 GB free, and 10 GB available for $ 2,99 per month.

Box: LG and Sony-Ericsson have decided to compete with large specialized companies by presenting Box: an online Cloud Storage that offers 50 GB free (buyable 1000 GB for 15 $ / month) The OneCloud service of this tool is an integrated platform with 50 third-party applications that adhere to the initiative. Now once we download, edit or upload files from Box, the application will recommend other compatible apps, which support integration with Box storage. In this way the files will always be automatically saved in our account. Among the many applications there are OpenOffice, QuickOffice, and many others.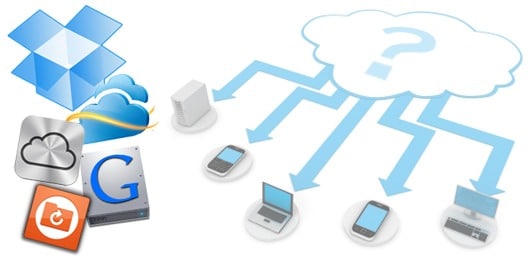 There are of course many other storage and synchronization services:
DollyDrive: 50 GB starting from € 3,00 / month; 100GB starting from € 5,00 / month; 250 GB starting from € 7,00 / month; 500 GB starting at € 13,00 / month.
Crashplan: 10 GB starting at $ 1,50 / month; unlimited space, but for only one computer.
Memopal: 3 GB free, 200 GB for 49 € / year, or, in the professional version, 10 GB from 48 € / year (storage).
SpiderOak: 2 GB free (another 48 GB can be obtained with sponsorships); Additional 100GB for $ 10 / month or $ 100 / year for every 100GB (storage, sync).
Mozy and his S: 2 GB free; 50GB from £ 4,99 / month; 125GB from £ 7,99 / month; (archive, safeguard and sync).
CX: 10 GB free; 50GB for $ 9,99 / month; 100GB for $ 19,99 / month (storage).

The choice is yours and above all give us your opinion on the service you think is best.