Is called Nearby Friend the new feature that Facebook is ready to add in the coming days in the US. It is basically one last minute notification which will warn the Facebook user on his Android and iOS mobile device if his friends are nearby.
Facebook: The new Nearby Friend feature will notify us of nearby Friends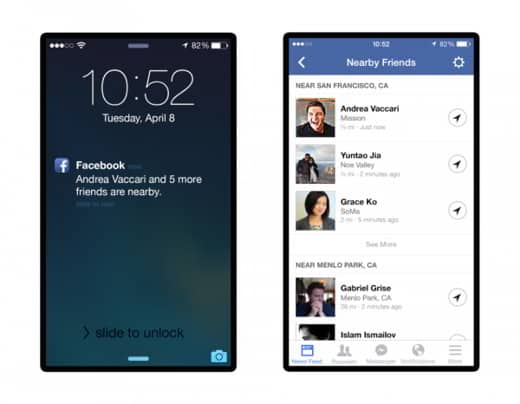 It is a optional function: the user can decide whether to activate it or not. Facebook in this way begins to make notable steps towards the world not only virtual but also real, helping your member to stay in touch and meet their friends.
Of course, some associations in the US have already raised controversy and concerns about the privacy of the new function that dramatically increases the potential of the registration in places and locations, precisely because if activated it will keep track of the user's position forever.
Apparently Zuckenberg is trying to keep up with the many apps, like tinder, which in the USA are having disproportionate success. In fact, Tinder geolocates people near us by showing photos and some information. If you are interested in getting in touch, just click on the little heart. From there you can start chatting and then decide whether to meet or not. The success of this app lies not only in the ease of use but also in the confidentiality of the approach and in deletion of data after a few hours, actions that Facebook does not seem to carry out.
Read also: How to play chess on Facebook