In a few months we could see a big one on Facebook pages search bar at the top of each page, called Graph Search, able to fathom billions of data, images, videos and connections that users of the most famous social network in the world put together.
Mark Zuckerberg explained at his Facebook company headquarters, a Menlo Park, the desire to evolve his social network to a social search engine capable of countering the Google web domain, but in a completely different form, namely through not a web search but a graph search.
- Graph Search algorithms will have to be very careful about privacy of the billion users who share billions and billions of images with as many interconnections, an asset that Google does not have and cannot have, taking into account the confidentiality of information and highlighting only what has been shared.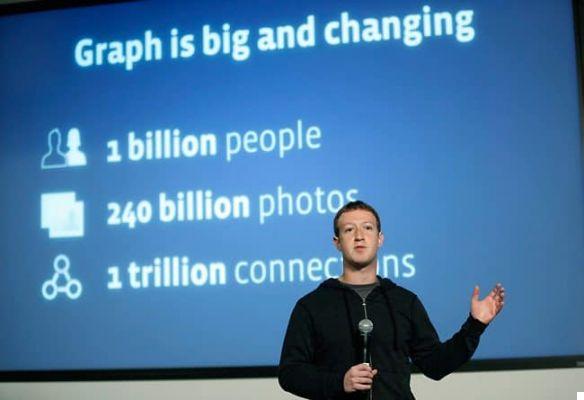 The way you search will therefore change: for example, you can search for images of a specific topic with the highest number of "likes", or search for the dentist who has had positive comments among friends in your contacts or the best restaurants of the area, and so on. Graph Search is nothing more than a more intimate and less formal digital assistant than Google.
Zuckerberg asked for help from Microsoft, and in particular to the search engine Bing. When Graph Search will not be able to answer the user's questions, Bing will enter the field and will only show its results.
In conclusion, if you want to try Graph Search you can register on the page www.facebook.com/graphsearch.