You often use Facebook and it has already happened to you several times of send friend requests to people you know who have not yet accepted your friendship? Have you been told that asking for too many friends could result in a Facebook suspension? Well, in this article I want to explain to you how to cancel friend requests sent on Facebook and not yet accepted, and all you have to do to avoid being suspended from the most famous social network in the world.

Read on what I'm about to tell you and take five minutes of your free time.
How to cancel friend requests sent on Facebook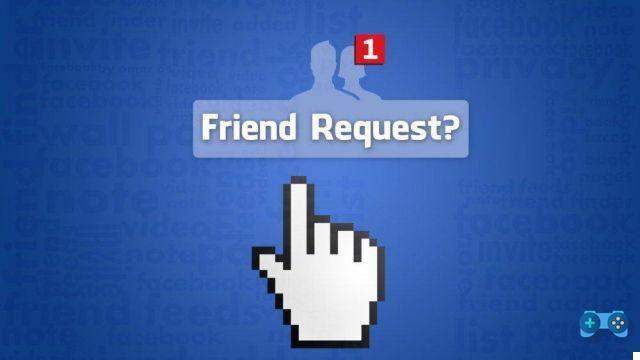 You need to know that becoming too pushy or harassing can result in Facebook the inhibition of some functions for a few days, if not even for weeks or months. This happens especially when sending contact requests or simple chats in series. It may happen that the Facebook system automatically, or through reporting by users, decides to take these measures.
My advice is to avoid asking for friends in flurries, especially when they are aimed at people you do not know and who may in turn report you.
Friend requests in this case may not be accepted, what you can do then is cancel friend requests sent on Facebook by logging in with your credentials in the Zuckerberg social network and after clicking on the friends icon with the woman in front of the man, select the link in the pop-up menu Find friends.

On the next screen, in the left column, you will find the links (written very small) View the requests sent, under the inscription Respond to your friend requests.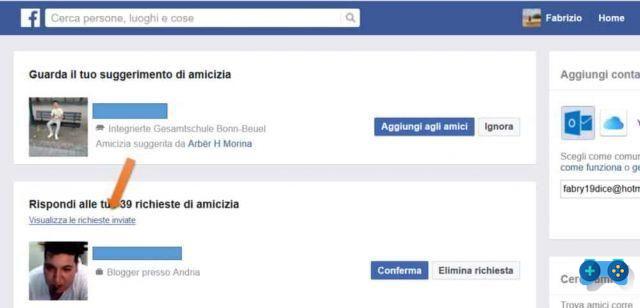 At this point you will see Facebook friend requests sent but still pending. From here you can decide to cancel the friend request sent, by clicking on the item of the same name next to the user's image, and, in the pop-up menu, select Cancel request.

This will also allow you to avoid incurring disciplinary action by Facebook in the cases described above.