Facebook allows you to always maintain contact with friends without necessarily having to call or meet them by sharing images, videos and thoughts. But it is also true that by sharing too much you end up no longer having the famous one privacy that with time we will lose.
Here are some things to do on Facebook to protect yours privacy:
How to block someone
Click on the lock at the top of the sidebar next to your name. Click on "Someone annoys me. How do I make it stop?". In the window that appears, enter the name or email address of the person to block and click Block. This way the blocked person will not receive any notification and will no longer be able to see your publications, add you as a friend, tag you, invite you to events or join groups.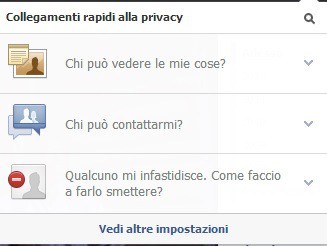 How to remove someone from friends
If the person to be removed is part of your circle of friends, open his tab by hovering the mouse over the Friends command and in the menu that appears click on "remove from your friends". For incoming mail, all you have to do is change the settings of the mail filters. Go to your inbox, in the upper left corner of the messages, click Others / Change preferences, select "Basic filters"Or"More restrictive filters", Depending on the level of privacy you prefer. Third option, you can always block the person concerned: click on the settings, on the person's page, and in the menu that appears click on Report / block.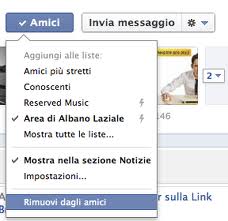 How to decide who can see posted photos, notes and statuses
You can share what you want and also decide who can see it and who can't. In the post window, you have an audience selection tool. just press the down arrow and set the level of "YouTube's ADS, but click on them,". If you use "Public"Everyone will be able to see your share, even those who are not your friends. If you want to restrict sharing you can choose "Only your friends"Or at any time"Only me".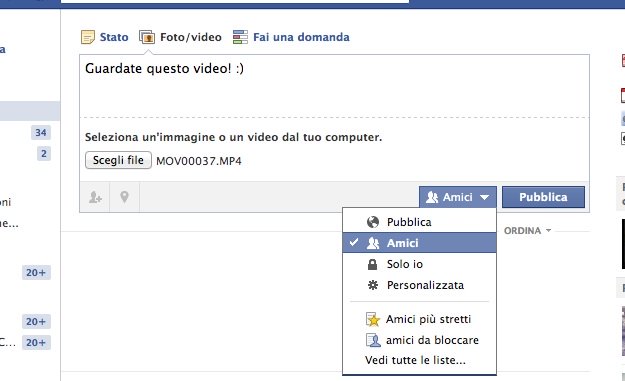 How to bring up your profile
To find out how your Facebook profile looks, go to the menu corresponding to the activity log, choose the item "View as". This allows you to see how your Journal is viewed. You can also choose the item "View as a specific person"By typing its name in the field that appears.

How to decide who can read your message
When you post a message just use the setting "Custom", this allows you to specify who can see the shared content. In the window that appears, you can choose to share content with certain friends or lists of friends or exclude them. You can exclude even a single person by typing their name.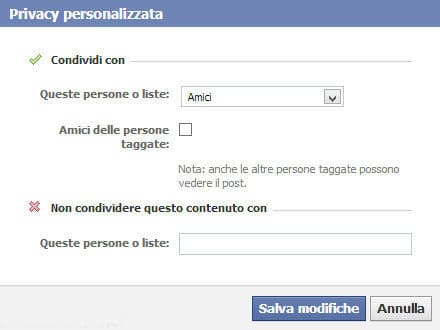 How to avoid getting tagged in photos
To prevent someone from you "Tags", go to Facebook settings and move to the tab "Diary and tagging", and set to "And" the question "Do you want to check the tags people have added to your posts before they are visible on Facebook?".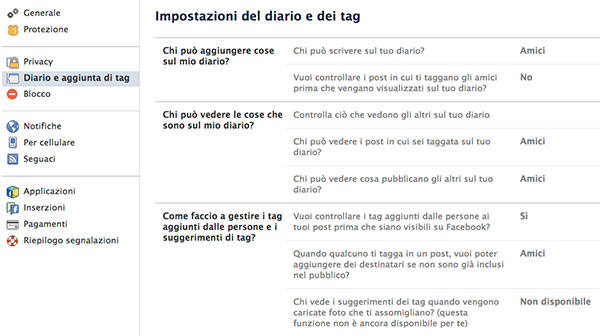 How to avoid having others publish something in your journal
If you don't want anyone to post something to your diary without your permission, go to your Facebook settings and click "Journal and tagging"In the left column and look for the setting"Who can write in your diary?".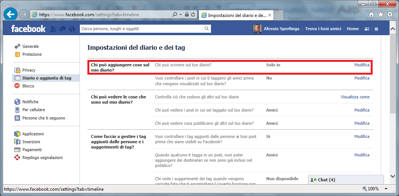 How to prevent Facebook from using your data for ads
To prevent Facebook from using your data for ads, you need to change your ad privacy settings by going into your account settings. Click on "Advertisements"In the column on the left. Click on "Modification" in the section "Ads and friends": Select your preference, for example:"Nobody"In the bottom menu and conclude the procedure with"Save Changes".
How to backup everything you've posted on Facebook
Going to "Settings / General"Of the account, find under the data such as name, password, language and more, the command"Download a copy of your Facebook data". Click on "Boot to my archive".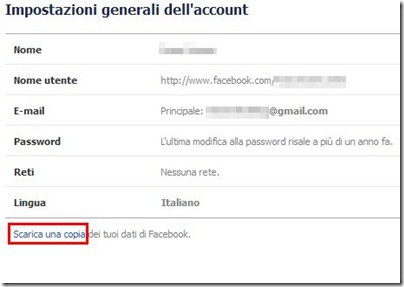 How to unsubscribe from Facebook
There are two ways to permanently unsubscribe from Facebook: freeze your account or delete it, also deleting your data. To learn more about the topic read this post: How to delete or deactivate your Facebook account.