It happens very often to find oneself downloading files from eMule that are infected and that create damage to our computer (viruses, trojans, spyware, malware). How to protect us?
Exists SafeMule, a security software, which acts as a plugin for eMule. After downloading and installing it, SafeMule integrates perfectly with the Mule interface by adding a new button in the top bar.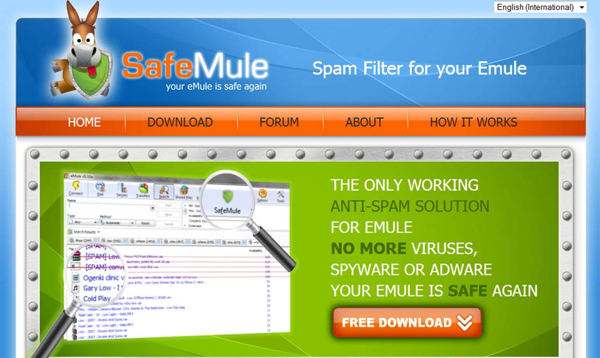 By clicking on SafeMule and checking that entry Active Protection is marked we have to do is connect to a server and the Kad network and make one search typing the file to search for.
After pressing the key Submit we will notice that some search results are marked as SPAM e crossed out with a red line, here are the files to avoid and not to download.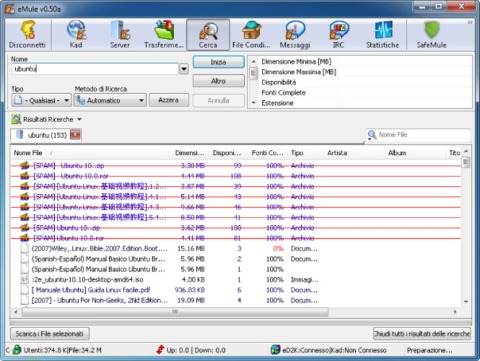 Download only unmarked files and your eMule will be safe.
To install on Windows XP, Windows Vista and Windows 7 click on the SafeMule page download for free save the file on your PC and immediately start the installation and click on Run, select the language and accept the license to then complete the installation process. Start eMule and if everything went well you will find the SafeMule button in the top menu.