A bounce rate on Google Analytics too low, such as 5%, indicates that there is probably an implementation error in the tracking code. Here's how to fix it.
Whenever a bounce rate is suspiciously low (less than 10%), this means there is something wrong with your website. If you see a 2% bounce rate, for example, that's probably inaccurate and could be a glitch with how the Google Analytics tracking code is integrated into the site.
Before we go any further, let's make sure you know what that means Bounce rate. Second Wikipedia : "It is the percentage of visitors who access the site and bounce (leave the site) instead of continuing to view other pages within the same site". In practice it is a metric used to measure website performance and is often displayed in Google Analytics right in the dashboard.
In general, a low bounce rate means you're doing well, while a high bounce rate means there may be a problem with your website's design, usability, content, or functionality.
Read also: Where to find the Google Analytics tracking code
What is the cause of a low bounce rate?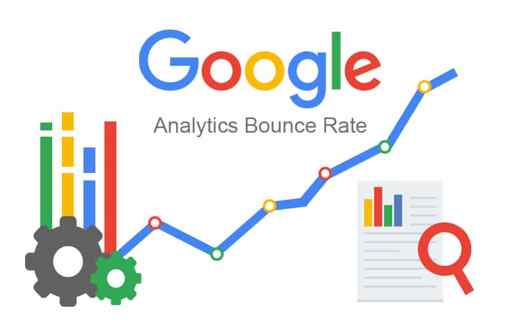 If your bounce rate is outside the expected range, the problem is definitely caused by the Google Analytics tracking code entered twice. At 99% the duplication of the Google Analytics tracking code causes this problem.
In WordPress you can check when you have entered the code twice. Go on Home of your website and right-click anywhere on the page. In the menu that appears, tap on View Source, for those who have Mozilla Firefox, its Inspect element, for those who have Google Chrome, its View page source, for those who have Edge.
Search the source for theTracking ID that Google Analytics has assigned to you (you can find it in the code, for example UA-XXXXXXXX-X) and check if it is present twice. The code repetition may have been caused by a SEO plugin and perhaps from the fact that you have also implemented it within theheader or the footer of your site. In this regard there are plugins that help to do this, such as Simple Header Footer HTML or the Google Analytics di MonsterInsights.
There are other causes that mistakenly result in too low a bounce rate, but they are much rarer and require developer intervention.
Fortunately, the solution is quite simple. After removing the excess code, the bounce rate in Google Analytics should reset to true values ​​in the next 24 hours.
What is the ideal bounce rate
In our experience, we generally see bounce rates between 40% and 60%. A value below 40% is very rare and a value above 70% is alarming and requires action.
Whether the bounce rate is good or bad depends on how you are working towards achieving your marketing goals and the business results achieved.
Lead generation websites and landing pages tend to have above average bounce rates. However, if the gain is equally high, it means that the bounce rate itself is not a sign of success or failure.