La PEC free it is a very convenient tool that allows you to send and receive e-mails with the same legal value as a registered letter with return receipt (DPR regulation 11 February 2005 n.68).
PEC stands for Certified mail, since 2013 it has become mandatory for companies, sole proprietorships and freelancers enrolled in an order or college.
If you don't belong in these categories, however, it can still be useful, especially when you have to send important documents and want to avoid long lines at the post office.
Better certified mail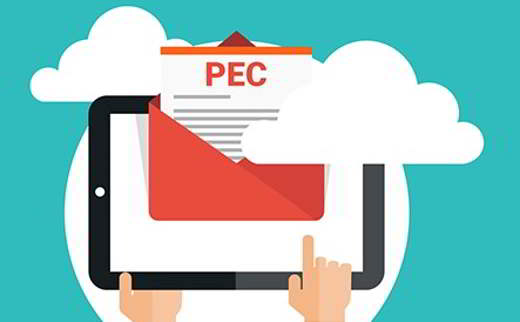 Many services are available, some allow you to have the free certified mail for a limited time, others, on the other hand, directly propose the PEC for a fee without the possibility of a trial period.
We specify that currently it is not possible to have the Free PEC unlimited, but only to take advantage of the possibilities offered by some online certified e-mail services. Among the many possibilities, we try to understand which is the best certified mail, suitable for the needs of individuals and VAT numbers.
Free certified mail
You can take advantage of the free certified mail to send your important documents and urgent communications. The free time of use of the PEC varies according to the certified e-mail service chosen.
Some companies allow you to use the PEC for free for a single month, others up to six months, and then switch to the subscription plan with monthly or annual payment.
A clarification: in the past the PEC free mail from the Government and INPS, but due to too many management costs, they have been suspended.
Also, if you search free hotmail, you should know that this client (now Outlook Live), has not made available in its services, that of certified mail.
Below are the best free certified mail services to choose the one that best meets your needs.
Legalmail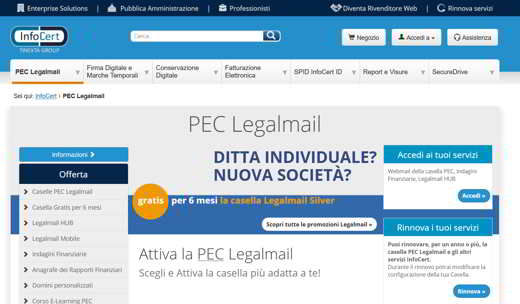 Legalmail is a certified mail service aimed above all at professionals, but also very useful for private citizens. The use of the PEC free for the first 6 months for the Silver plan, which includes a 8 GB, a security archive, access from mobile via a dedicated application on Android / iOS devices and notifications via SMS.
You can try the piano Silver at no cost by connecting to the official website page and choosing the item Try free. At the end of the six-month free trial period, the cost will be 39 euros + VAT per year.
Register.com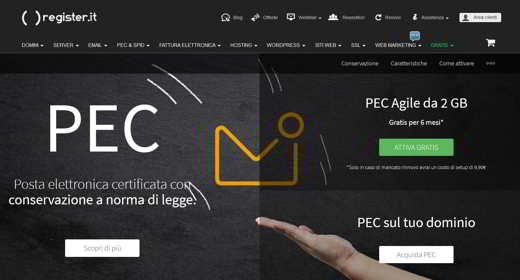 La Register certified e-mail is a very valid PEC service, the company is known for the purchase of domains, and also offers the possibility of being able to activate this service for free for 6 months.
The PEC plan available for free trial is Agile PEC that offers a box with 2 GB and an unlimited number of e-mails to be sent every day, dedicated folder for the archive, antivirus and antispam, reception of ordinary e-mails, notifications via SMS, application for access from mobile devices and access from the Web.
At the end of the trial period, in case of non-renewal, 9,90 euros are charged, while, for the annual renewal of the service, the cost is 33,90 euros + VAT.
Certified mail for a fee
La Free certified e-mail for individuals it is definitely the best solution for those who need to use the service for a limited time, but if you want to have a PEC service always up and running, you have to opt for paid solutions.
In particular, businesses and freelancers cannot help but have a PEC to use all year round for their business, let's see which are the best paid services.
Aruba PEC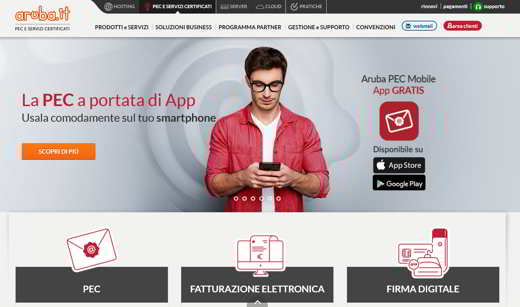 Aruba PEC is the best PEC mailbox for those looking for a quality service at an affordable price. In fact, it is not possible to have Aruba PEC free but you can access the PEC Standard plan which with only 5 euros + VAT for the first year and 7,90 euros + VAT for subsequent annual renewals, provides 1 GB of space, antivirus and antispam, a dedicated Aruba PEC app and an advanced service for reading invoices electronic.
In addition, plans are also available PEC PRO and Premium, which with higher costs offer more storage space and professional additional services.
PosteCert by Poste Spagnane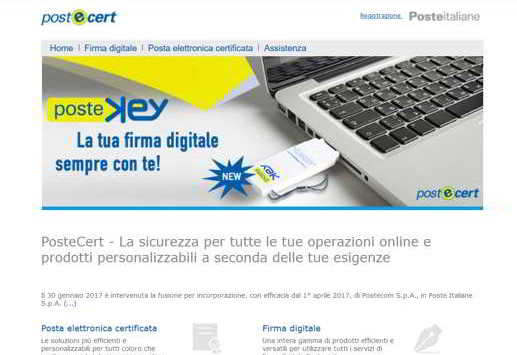 PostCert is the certified mail service offered by Poste Spagnane, a reliable body that makes various PEC plans available to users. The one dedicated to individuals costs 5, 50 euros + VAT per year and includes 100 MB of space with a maximum number of 200 mailings per day.
It is possible to add space by paying 1 euro + VAT for each additional 100 MB. In addition, there are plans for business users with more space and functions.
LiberoPEC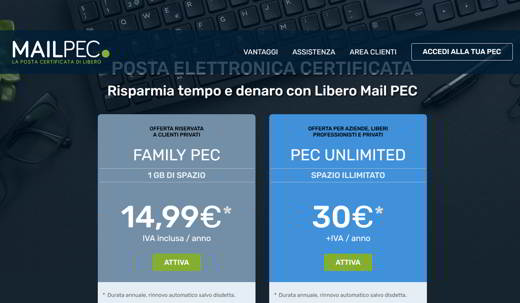 LiberoPEC offers solutions for private and professional users. This is the PEC of the famous standard e-mail client which, unlike others, offers a certified mail service.
Plan Family PEC has a cost of 14,99 euros VAT included per year and provides 1 GB of space, ideal for individuals; plan PEC Unlimited offers unlimited storage at the cost of 30 euros + VAT per year and is aimed above all at companies and freelancers. The latter also allows mobile access.
Read also: How to configure PEC on Gmail