After theiPhone 6 e l'iPhone 6 Plus, here is the thinnest tablet in the world: theiPad Air 2. Presented today by Apple CEO Tim Cook, and available from next week in Spain, the iPad Air 2, is a model of just 6,1 mm, much thinner than the previous one, with new sensors and 3 billion transistors.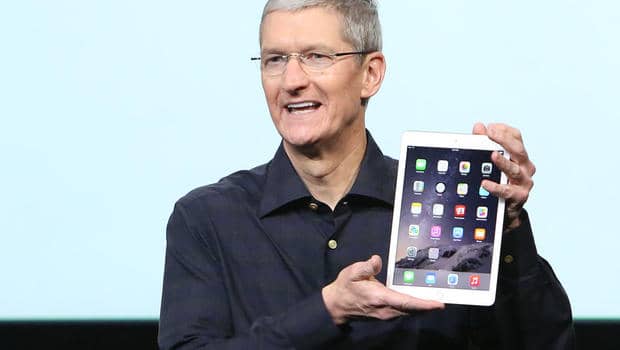 It equipped with a 8bit A64X microprocessor (40% faster than the previous one) e graphically more powerful than iPad 1 (by 180 times), the new iPad Air 2 with display IPS Retina da 9.7" e resolution 2048 x 1536, the same as the previous model, and density of 264ppi, has a touch ID fingerprint reader, a 8 megapixel rear camera with the possibility of making videos in Full HD and a lens aperture up to f2,4, a front camera with an aperture up to f2,2. The Wi-FI connection is 2,8 times faster than the previous Air, with 866 Mps, while the LTE connection in the "cellular" model can reach up to 15 Mps.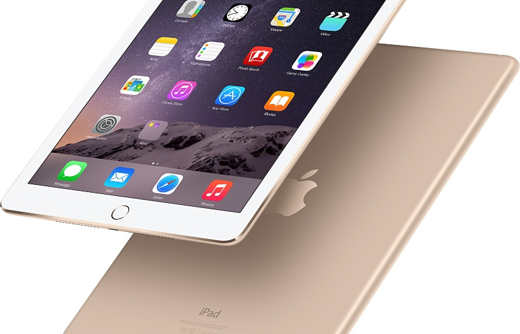 The treatment anti-glare offers coverage that reduces reflection up to at least 56% less. Other technical features are: M8 coprocessor, able to optimally process data from the GPS, accelerometer, compass, gyroscope and the new barometer. There 27.3Wh battery guarantees a navigation autonomy of up to 10 hours under Wi-Fi and 9 hours under cellular coverage.
In the new iPad, there will be a photo editing app, called Oryx, which will allow you to quickly edit your photos and videos.
Prices in Spain start at 499 euros to 699 euros for Wi-Fi models with 16, 64, 128 Gigabyte memory, while those with the Lte connection range from 619 euros to 819 euros.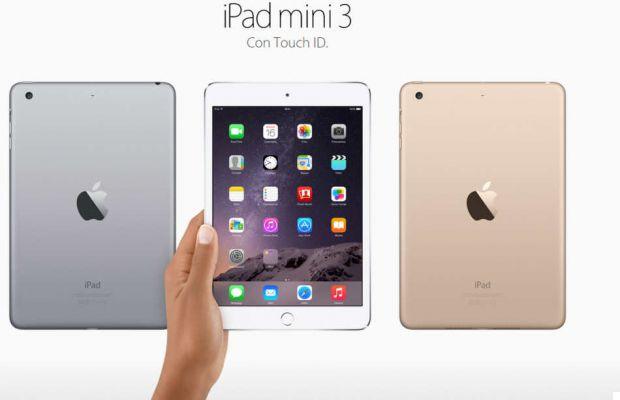 Also presented on the Cupertino stage, theiPad Mini 3, with new retina display, a 5 megapixel rear camera capable of recording Full HD video, FaceTime in HD and fingerprint recognition.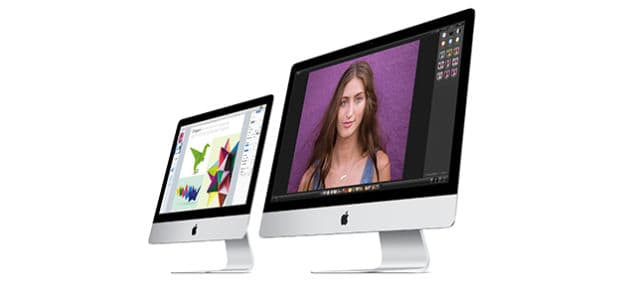 With 14,7 million pixels and a resolution of 5120 x 2880 could not miss the presentation of the new 27-inch iMac with Retina 5k display. The new Apple device has seven times more pixels than an HD video and has been aesthetically enhanced on subtlety, its thickness is only 5 millimeters. The price is 2.629 euros (compared to $ 2.499 in the US).

The event has been closed since Mac Mini, a new line with fourth generation processor, Intel graphics and two Thunderbolt ports.
For pre-orders in Spain, it is possible to start as early as tomorrow by going up This Page.