360-degree interactive videos, is the latest addition to YouTube, the well-known video platform from Google. It is about interactive panoramic videos shot through the capture of images from different positions and at the same time, with the support of a accelerometer and a gyroscope with a coverage of 360 °.
YouTube ei video interattivi a 360 °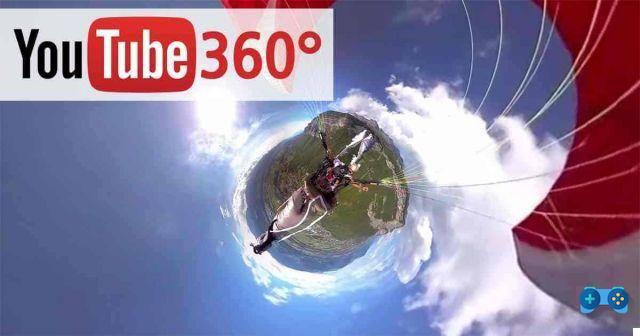 The viewer will be able to watch the interactive 360 ​​° videos produced, from the right or from the left, from the top or from the bottom by directing the mouse at any point and also shrinking the image for a wider view.
Some very interesting camcorder models are spreading on the market, such as the excellent one Ricoh Theta, la Kodak Pixpro SP360, la Giroptic 360cam or the IC Real Tech Allie.

After the shooting and editing phases, to upload your YouTube video you need to compile a script Python (as reported in the official guide: Uploading 360-degree videos).
On the market there are, in addition to the cameras indicated, also software such as AutoPano color which automatically generate the final video, ready to be uploaded.
For 360-degree playback to be enabled, video files must contain metadata. Read on to understand how to install an app that will add the necessary metadata in a new file.
How to create a 360 video-capable file with an app
Download the app 360 Video Metadata to Windows o Mac
Extract the zipped file and open the 360 ​​video Metadata app
Select the video file
Clicca su "Inject and Save"
Type a name for the file to be created
Save the file.
A new file will be created in the same folder as the original file
Upload the new file to YouTube
To upload the file to Youtube, consult the relative guide: Upload videos to YouTube.
The use of the video can take place both on PC, moving through the video in any direction and using the mouse), or up smartphone e Android tablet, using the device's gyroscope and accelerometer.
YouTube currently supports 360 video with 24, 25 or 30 frames per second. Also make sure you don't make any changes to the video using theYouTube video editor as it does not yet support 360 degree videos.
If you are curious to experience the interactivity of the new 360 ° videos you can take a look below: