There are millions free hotspots distributed around the world to which you can connect to surf the Internet from smartphones, tablets and PCs for free.
Municipalities, hotels, libraries, airports, businesses and other public places are equipped with aWi-Fi area and to find them all you need is an app.
The best apps to surf the Internet for free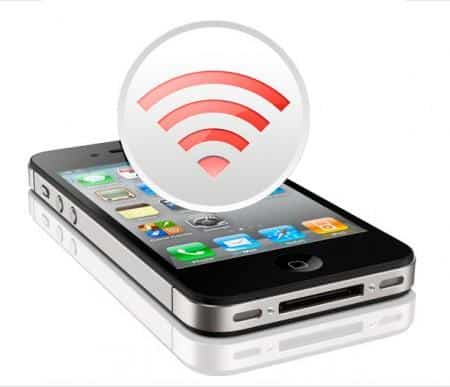 Here are the best apps to surf the Internet for free through hotspot Wi-Fi liber that should never be missing from our mobile devices.
Wired Wifi
Available for iOS and Android. Report the presence of free Wi-Fi areas nearby. The database contains over 20 thousand hotspots and the graphics are clear and intuitive. It is possible to search by location, create a list of favorites and report new hotspots directly from the application.
CheFuturo
Available for iOS and Android. It is an app that allows you to both read a series of technology articles and on the other hand offers the possibility of finding free hotspots that you can connect to to surf the internet from your mobile device. The database contains over 24 thousand hotspots including those made available by municipalities, libraries and other public institutions.
Wi-Fi Finder
Only available for iOS. While it hasn't been updated in over a year, it's a great app for finding free and paid hotspots easily. Its database contains over 800 thousand Wi-Fi distributed among 145 countries. Its advantage is to be able to download the database with the hotspots to consult them in offline mode. Ideal for those traveling abroad.
Osmino Wi-Fi
Available for iOS and Android. Lets find over 6 million Wi-Fi hotspots in more than 50 countries for free even if it is full of advertisements. To know the location of the nearest hotspot, just point the device's camera in any direction. The database can be downloaded for offline consultation, while to eliminate advertising while in use, it is necessary to pay € 2,69.
Skype Wifi
Available for iOS and Android, this app allows you to connect your mobile device to over 2 million public hotspots in the world and pay for navigation using your Skype Credit. The advantage of this app is to pay only for the actual browsing minutes and there is no need to buy a navigation token which then may not be fully exploited. It supports many networks, including the FON one, also used in Spain, especially in airports.
Wefi Pro
Available for iOS and Android, it is able to automatically detect and connect to the best Wi-Fi network nearby, without interrupting browsing and thus saving a lot of time. Its database contains about 20 million hotspots distributed around the world and is also available for Windows.
WiFiPass Free Internet
Available for Android, it allows you to access beyond 10 million free Wi-Fi hotspots, using passwords shared by other users to connect in bars, restaurants and other public places. The app detects the closest really working hotspots and notifies you when a Wi-Fi area is in range of the device.
The social network Fon
The Fon network is one of the largest communities of users who share their Internet connection with other people. Put simply it's like a huge one global Wi-Fi network created by users through routers, called Fonera, which is connected to the home modem to share part of its bandwidth.
Users who share their own connection can in turn use that of others freely. Those who are not part of the network can also connect to a Fon Spot by paying a very advantageous connection token.
In Spain the Fon network has not been very successful, but in other countries it is very widespread. To use it with iOS and Android, you need to install Fon or go to http://corp.fon.com/en/maps. Fon also works with the app Skype Wifi.