SPID is the acronym of Public digital identity system, an authentication system that allows access to the online services of the public administration and private members.
Digital identity SPID it consists of the username and password, credentials that are issued after successfully registering with one of the available providers.
The goal of the Digital Identity is to simplify and contribute to the development of the digitization relationship between State and Citizens, a step established by Simplification Decree n.76 / 2020, which provides for a reduction in the costs for the PA to issue credentials.
The decree provides that, by February 28, 2022, all PAs will adapt their systems to make them accessible through SPID e CIE (Electronic identity card). As a result, differentiated passwords will gradually disappear and can no longer be used after September 30, 2022.
The first to adapt were INPS, the Ministry of Labor and INAIL, already providing the possibility to log in to the services also via SPID.
SPID, what is it used for?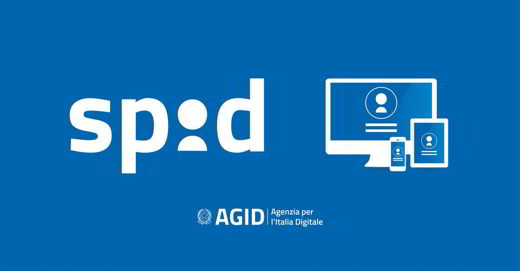 Before you find out how to request the SPID, let's see in practical terms when it is used and what are the advantages that citizens can benefit from.
Thanks to SPID, access to public services is simplified, the citizen can use the digital identity to enter the INPS website with SPID and, for example, apply for family allowances, unemployment NASPI, citizenship income, access the available bonuses and check your social security situation.
The SPID is also useful for accessing the Revenue Agency website and checking your position with the institution, consult the tax returns and verify that you are up to date with the payment of taxes. It is also possible to apply for health benefits and pay some taxes such as car tax and TASI.
Moreover, with the unique digital identity you can too access all the services of the Miur, useful for teachers and students and to enroll their children in school.
SPID security levels
Lo SPID ha three levels of security that allow access to three types of services, from the less important ones to those that require more attention.
Level I credentials: with these SPID credentials it is possible to access the online services through a username and password chosen by the user
Level II credentials: they are suitable for those services that require a higher degree of security and allow access using a user name, a password and a one-time-password.
Level III credentials: provide for the use, in addition to the data we have mentioned so far, of additional security solutions and physical devices such as smart cards, which are provided by the identity manager. They are usually used to enable the citizen to make digital payments.
How to request the SPID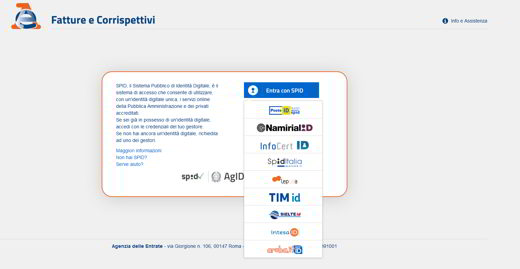 It's possible request the SPID through one of the many authorized Identity Providers, you must have an e-mail address, a mobile phone number, a valid identity document (identity card, passport, driving license, residence permit), health card with tax code.
On providers, registration consists of three steps: first you are asked to enter your personal data, then you have to create the SPID credentials and, finally, carry out the recognition which can take place in person, online or via CIE, CNS or digital signature.
There are no differences between the SPIDs activated at the various Identity Providers, the citizen is free to choose the one he prefers. You can go to the site of the chosen service, in the area dedicated to SPID activation, follow the guided procedure and wait for the SPID credentials to be sent by e-mail or registered mail.
Identity Provider to activate SPID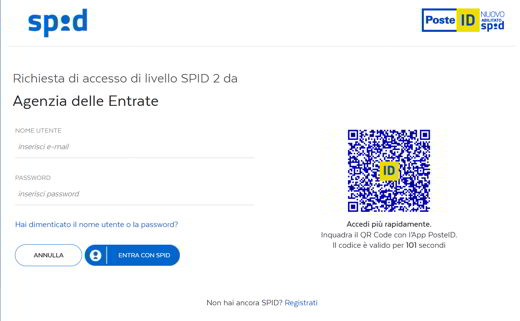 I am currently nove i Identity Provider that make the SPID activation request, the choice is free. Some allow you to get SPID credentials for free, others provide for the payment of a small contribution, due in particular, to the recognition phase.
In detail, it is possible to request the SPID from:
Aruba
Te.SA
InfoCert
Lepid
Namirial
Spanish Post
Sign Up
Sielte
TI Trust Technologies
News of 3 October 2020 for the recognition phase
A was introduced new simplified recognition procedure to get the SPID, it is called "Audio-video" and will be made available on the managers' websites as they activate it.
All the other procedures to activate the SPID remain equally functional:
In person at the offices of Identity Provider;
Via webcam with operator;
By electronic identity card or electronic passport, identifying with one of the managers app.
Also, you can activate the SPID with Cie, National Service Card or digital signature using a smart card reader.
New audio-video recognition, how does it work?
Through this online recognition mode, it is possible obtain the SPID from home and independently, without connecting with an operator.
To get the SPID you need to:
Register on the website of the chosen identity manager who has activated the new recognition method (have an e-mail address and telephone number available).
Make a video with your phone or PC showing your identification document and health card or, alternatively, the tax code card. Furthermore, in the video, the citizen will have to read a code received via text message or through the identity manager's app.
Make a transfer from a Spanish bank account in his name or joint name, indicating as a reason a specific code that is sent by the identity manager. This step serves as an additional verification of identity. Some managers indicate a small symbolic sum of a few euro cents to be donated to charity, while others may decide to adopt commercial choices.
With this procedure it is not necessary to go to the physical counters to confirm the identity, everything can be done comfortably from home.
How long does it take to activate the SPID?
We specify that the SPID activation request is practically immediate, the various companies allow you to start the digital identity in a few steps, but the credentials release times are not fast.
Generally you have to wait about a week to receive the access data for the SPID. Even if the request takes 5 minutes, not all providers specify that it is necessary then wait several days to get the credentials.
This time is used to carry out the checks and verify that a identity theft, therefore, whichever identity provider you choose, you will always have to wait for the time necessary to carry out the checks.
Furthermore, we remember that the SPID becomes mandatory for PAs and also for citizens who want to access the services of the Public Administration.
Useful numbers
Below is a list of call centers of some of the Identity Providers we have talked about. For doubts, information or other you can contact them at the following numbers:
Aruba - 0575.0504, available 24/7.
InfoCert - 199.500.130, available from Monday to Friday from 08:30 to 19:00.
Spanish Post - 803.160 (from a landline) or 199.100.160 (from a mobile phone), from Monday to Saturday from 08:00 to 20.00.
Sign Up - 035 630 5561, available 24/7 from 09:00 to 18:00.
Te.SA - 800 805 093 or from abroad on +39 02.87.11.93.96, available from Monday to Friday from 8:30 to 19:00.
Lepid - 800 445500 (at the end of the voice message, dial 3 to access the SPID LepidaID assistance), available from Monday to Friday from 8:30 to 18:30 and on Saturdays from 8:30 to 13:30.
Namirial - +39 071.63494, available from Monday to Friday from 9:00 to 19:00.
Sielte - 095 7171301, available from Monday to Saturday from 09:00 to 18:00.
TI Trust Technologies - 06 82888736, available from Monday to Friday from 9.00 to 16.00.
If after contacting the technical support of an identity provider you still have doubts, I suggest you visit the official SPID website.