Why stop at the last minute when you have plenty of time to pick up the presents and keep them aside?
There are about 3 months to Christmas, a whole quarter to not think about Christmas gifts until the last minute. So as to find themselves in the last days full of tasks, including that of having to find all thoughts in a very short time.
However, anticipating and doing everything in time is both wise and underestimated. It's a bit of a refusal to think about Christmas too early. One thing that is also motivated by the excesses of commercial activities, which begin to decorate shop windows, shops and galleries in the days following Halloween. Everything is fine, but going to the shops in early November with Christmas songs in the background is too much!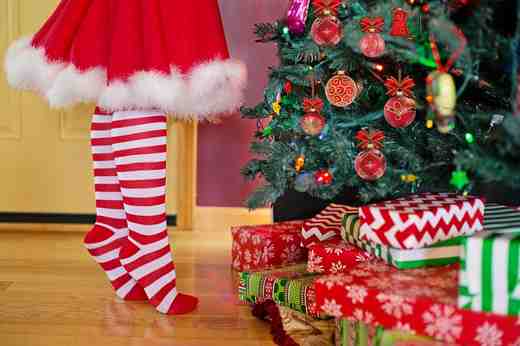 But going in search of gifts well in advance is not the same thing. Nobody tells you to decorate your house for a quarter before Christmas. That would be an exaggeration.
Looking for Christmas gifts in September and October, on the other hand, offers only advantages, it is a pity that too often you do not think about it and you miss a great opportunity.
Moreover, Christmas seems far away, but the days fly by, the weeks as well, the months end quickly and almost suddenly here is December 25th.
However, if you are still not convinced that anticipating is really advantageous, dottorgadget.com shows us the 5 reasons to buy Christmas gifts well in advance.
1 - Better gifts
Moving in time allows you to give better gifts, because if haste is bad advice, calm allows you to think for a long time about each gift, so as to always choose the best proposal. Another advantage is in case the product is finished or the desired size or color is missing. In anticipation, you have time to wait for it to become available again, or to look for other stores where they sell the product. On the other hand, those who are reduced to the last minute must make hasty choices and be satisfied with what they find available.
2 - Optimize expenses
By having more months to choose the gifts, you can amortize the expense in more time. Because even if the amount spent is the same, not having to deal with it all in a few days is not bad at all. Especially at Christmas, when there are already other important outings such as the one for food shopping. Then there is also New Year around the corner, so anticipating a few expenses is always a great thing.
However, the outings can take advantage of gifts in advance also thanks to the possibility of looking more calmly for the best offers. So as to save as much as possible by taking the same things.
3 – Meno stress
The holiday season is a joyful time but too often it is stress and anger. A great way to increase these negative situations is to go looking for Christmas presents only in the last few days. Traffic, shops crowded with people, chaos, noise… in short, many things that one would gladly do without.
Taking gifts weeks or months in advance avoids all of this. So while the latecomers flock to shopping malls looking for last minute gifts, you can enjoy the hours before Christmas in total relaxation.
4 - More time for the rest
At Christmas there are many things that cannot be anticipated. Some are chores, such as preparing the house or cooking for the arrival of relatives. Others are more linked to tradition, such as going to see the decorations or municipal cribs, wandering around the Christmas markets, going to the Christmas Eve mass and many other activities that could be put at risk by the lack of gifts. But if you don't have to go looking for Christmas gifts, you have plenty of time to do the rest. Without giving up, to enjoy the Christmas atmosphere to the fullest.
5 - DIY gifts
If you love manual work, you can dedicate yourself to creating DIY Christmas gifts. To do this it takes time, because with DIY you can't do things in a hurry or in a few days. Here, therefore, is that playing in advance becomes essential. The problem is that sometimes you forget the time it takes to prepare certain things. So someone who reminds you that Christmas isn't that far away and that it's time to start thinking about gifts is always a nice help.