Are you looking for a free book to read in digital format on your smartphone or tablet? Then I advise you to read this article because you will be able to discover the best apps to read books for free on Android and iPhone.
There are many apps to download books for free, but it is not easy to choose the ones that best suit your needs. This is why in the following lines I will review all those that I believe are the best resources to take into consideration.
Read also: Best ebook readers to buy
Index
Best apps to read books for free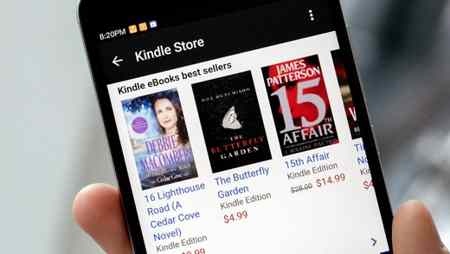 If you like the great classics or the novels of emerging authors or other, the applications to download free books that I am about to suggest will allow you to read and download famous works that are no longer protected by copyright. As for newly released books already at the top of the charts you will have to pay, even if in many apps there are really interesting books to read and distributed on the Web at no cost.
Whatever app you decide to download, remember that once you have downloaded a book for free, you can read it even without an Internet connection.
1. Kindle di Amazon (Android, iOS)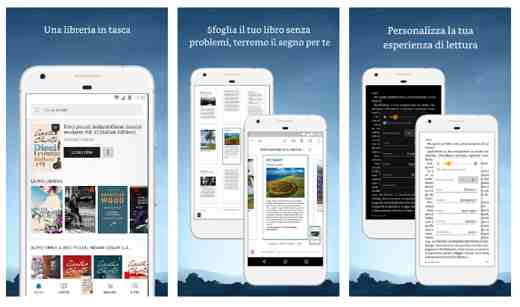 When it comes to free eBook apps, we can't fail to mention the app Kindle by Amazon. It is definitely one of the best apps to read books for free. You can subscribe, download and read many free books covering almost any category: from novel to fiction, from non-fiction to ancient and contemporary history, and more.
You can also buy all those books you want to read. It is ideal for those who cannot afford an Amazon Kindle and are looking for apps to download free books to read on smartphones. It is available in both iOS and Android versions.
2. Google Play Books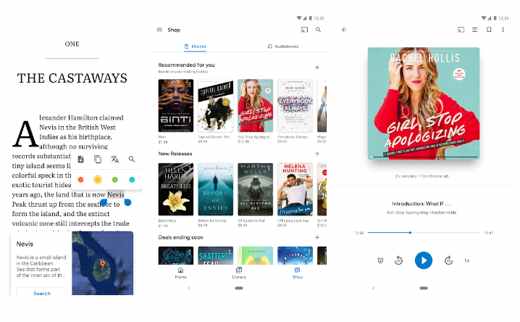 Google Play Books is another very popular app that comes by default in Android phones. This app, developed by Google, not only allows you to download free Android books but also allows you to customize the different aspect of reading.
You can play with the font size and color. Not only that, if you are unable to understand the meaning of a word, you also have a simple dictionary search function. The best thing about Google Play Books is the fact that you can easily download books for free and make quick purchases. You can download it for both Android and iOS mobile devices.
3. Kobo (Android, iOS)
If you are looking for an app that allows you to connect with your social circle and get good advice, tips and more, Kobo it is definitely the app you need to pay attention to.
Available for Android and iOS, Kobo comes with its own online store where you can access countless books, both free and paid. One of the highlights of this app has to be the wide range of file types it supports viz epub, CBZ, CBR and even PDF. It allows your friends on social networking sites to like and comment on your reading activity.
4. Apple Books (iOS)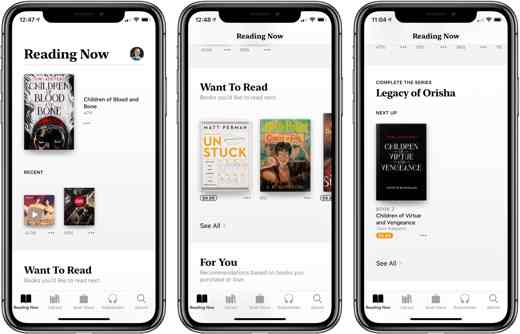 If you are an Apple user, I am sure you will know Apple books, the digital book and audiobook reading app on iPhone and iPad. The design of this app is very elegant which means you will find it clutter-free. You have the ability to customize fonts and colors, and you can also switch between day and night mode based on reading time. It is only available for iOS mobile devices.
5. FBReader (Android, iOS)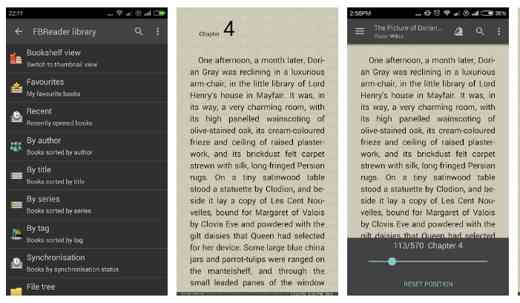 FBReader is an app for Android and iOS that supports all major file formats including: ePub, RTF, HTML, Doc, plain text, mobi, fb2 and more. you can use TrueType (font format originally developed by Apple) and open type fonts and use the built-in browser to download different books of your choice.
In addition to allowing digital books to be loaded onto your external memory card, the app offers controls over how you want to read the book. You can swap the background color, font size and toggle between horizontal and vertical display. There is also the option for automatic scrolling of texts.
6. Periodic (Android, iOS)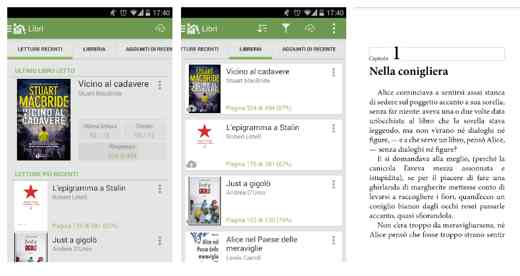 Periodically is an app available in both free and premium versions for Android and iOS. If you're not willing to spend any money, the free version is enough to help you read your favorite eBooks. Aldiko is perfect for those who are looking for a rich reading interface. You can access a free public library which will allow you to read a huge number of books for free at no additional cost.
7. tiReader (iOS)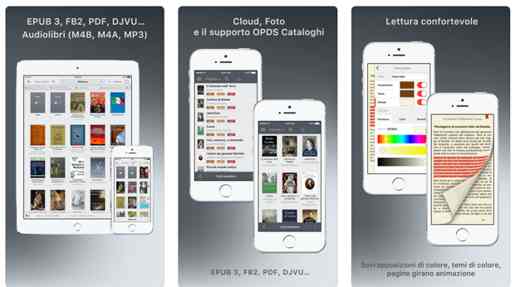 tiReader is another ebook reader only for iOS mobile devices. Allows you to read DRM-free ebooks, audiobooks and digital comics. The app supports a wide selection of formats, such as epub, PDF, cbrs and cbz, as well as photos, archives and more.
This customizable player includes bookmarks, annotation tools, day and night modes, library management and search filters, as well as synchronization between devices. It also includes cloud support for ebooks stored online, as well as OPDS support for ebook libraries.
The free version of this ebook app allows you to read up to five books to download from your library (you can keep deleting files if you want to add new books). The in-app purchase instead costs $ 4,99 and will allow you to take advantage of the unlimited version of tiReader.
FullReader (Android)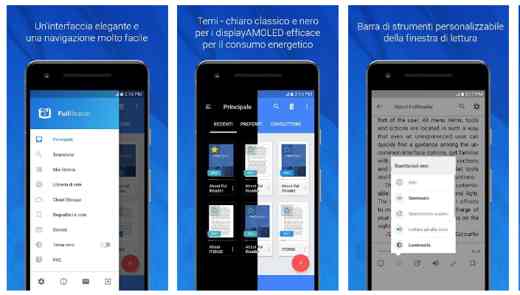 FullReader is an all-in-one Android ebook reader, which supports numerous formats, such as epub, PDF, CBR and CBZ, as well as Office files such as RTF, .doc, .docx and even MP3 (great for audiobooks). Users can sort their files into collections or just use the built-in file explorer. The app also includes cloud storage support and OPDS compatibility for browsing free online content libraries.
The reader is clear and easy to navigate, with access to bookmarks, table of contents, speech synthesis, and the ability to take notes and annotations. The app is free and ad-supported, with an in-app purchase disabling advertising.
9. Moon+ Reader (Android)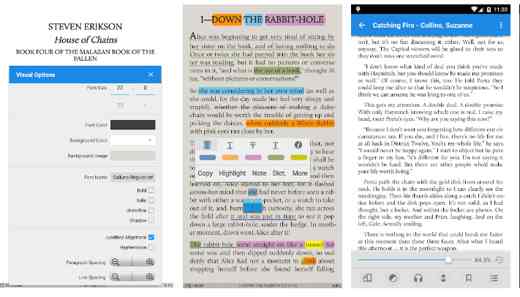 Moon + Reader is a free and elegant Android app for reading ebooks. It offers a customizable interface but does not have a dedicated marketplace. You can set font styles and sizes, backgrounds, spacing, pagination modes, auto scrolling, multiple view modes, and more. The app as well as being available for free also offers a pro version to remove advertisements and add PDF support, as well as other extra features. If you already have a sizable collection of ebooks and are just looking for an Android app to read with, then consider Moon + for your ebook reading needs.
10. Audible (Android, iOS)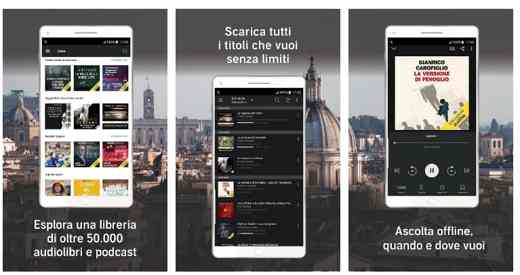 Audible is the best audiobook app available for Android and iOS and with over 470.000 titles in its library. Audible's audiobook player offers robust playback capabilities, with chapter navigation, bookmarks, sleep mode, variable playback speed, and multitasking support for background playback and download.
Audible's growing integration with Amazon's Kindle system has reaped additional benefits for users, as Kindle users can pay a small additional fee to upgrade a Kindle ebook to an Audible audiobook; Amazon's Whispersync feature allows users to switch between audiobook and text almost seamlessly. You can also have Amazon's Alexa pull your audiobooks from Audible to be read via Echo, Tap, or Echo Dot.
For further information read also: Free audiobooks to download
Other useful articles
Sites to download PDF books for free
Best sites to download free eBooks
Best programs to read eBooks on PC