iBooks Author is a great tool for create interactive textbooks. When Apple introduced this App, the format of choice on the market was the ePub Support for the format was also introduced with the introduction of iBooks 2 IBS, optimized for iPad.
iBooks Author was designed to do one thing only: create IBS files that look great on iPads. iBooks Author is a pagination program and not for writing, therefore, a word processor must be used to prepare the text to be imported into the Apple App. In addition to the documents Word e Pages and standard image file formats, iBooks Author allows you to include, too, videos, graphics, Keynote presentations, and even HTML 5 code.
iBooks Author not only creates textbooks and short stories but also interactive guides, wedding albums, strategy guides for video games, school theses, cookbooks, instruction manuals, portfolios. One of the best features of this App are the previews on iPad: just connect the iPad via USB (unfortunately it does not work in Wi-Fi).
To publish directly from iBooks Author on iBookStore You will first need to create a seller account, download iTunes Producer, create a free book sample, and then click Public. This creates a package for theiTunes Store, a single file with a suffix .commsp, which we will then have to upload via iTunes Producer. The book enters Apple's approval process and will not end up in iBooks searches until it is approved.
Given that i books created with iBooks Author are for iPad only and that for create books for iPhones you can use Pages ePub export to then sell them through the iBookStore, let's see how to create our first iBook.
Opening iBook Author we find not many templates to choose from but you can immediately create your own templates or modify existing ones (there are also some companies that offer packages of templates for iBooks Author at low prices in the Mac App Store).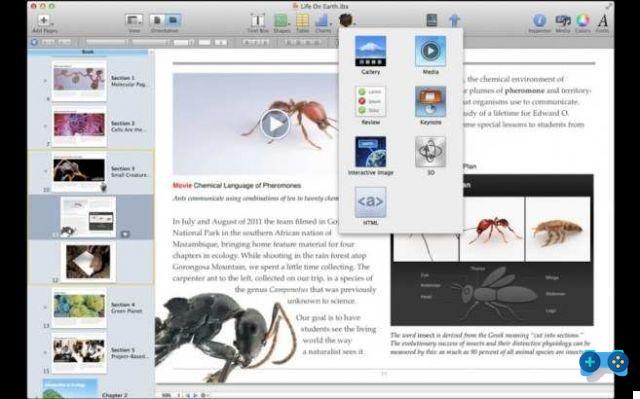 iBooks Author features the same panels as Pages: Settings, Documents multimedia, Colors e Font, and the buttons: box of text, Form, Table e Graphs, but even though it has the same settings as Pages, iBook Author was not designed as a writing tool; for this functionality it is better to use tools such as Pages, Word or another word processor and then import it. In this case, you can choose whether to keep the text styles of documents created with Pages or Word or not to take them into account. The included images and even the tables are imported effortlessly.
One of the coolest features of this tool is the button widget which allows you to add an image gallery, an audio or video file, multiple choice questions, a Keynote presentation, a 3D object, an interactive image. This button also provides another means of adding HTML content. Widget files are HTML 5 packages and this means that you can add any HTML code to our presentation. In this regard, Apple has provided considerable detail on its website: http://support.apple.com/kb/HT5068?viewlocale=it_IT.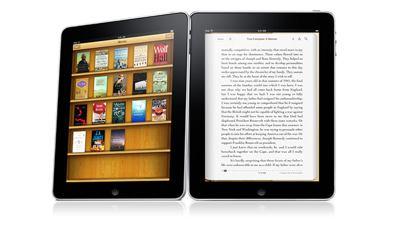 To publish via iBookStore you need to have a number ISBN, a unique code that identifies our book. Therefore, it is necessary to have an iBookStore seller account. If, then, we intend to sell our book, instead of giving it away, we will need to provide our banking and US tax information. The book should not be larger than 2GB, if instead we want our work to be downloadable via 3G we must not exceed 20MB.
It is also mandatory to create a free example of the book we want to sell, if instead we want to distribute it outside the iBookStore we are obliged to share it with as many people as we want, provided, however, that we do it for free.
What is submitted to the iBookStore is subject to Apple's approval process. What we at Inform @ rea recommend is that if you want to sell your book on the iBookstore make sure you write a compelling and impactful presentation.