In the annual event of WorlWide Developers on the stage of the Moscone Center in San Francisco organized in June by Apple for all developers, Tim Cook unveiled the latest product news and anticipated valuable information on upcoming operating systems.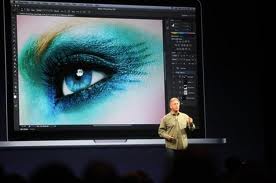 Considerable curiosity was shown for the new ones MacBook Pro with display Retina, available only in the version from 15 inches, with two different basic configurations. The product manages to combine power, beauty, lightness e autonomy.
The screen is the most innovative element, in fact, it incorporates the revolutionary technology already seen on theiPhone 4, then on the new one iPad and now for the first time even on a computer. Through this extra element, it is possible to obtain one resolution di 2880 × 1800 pixels, For a total of 5 million pixels, more than double that of a Full HD television and superior to any other computer on the market.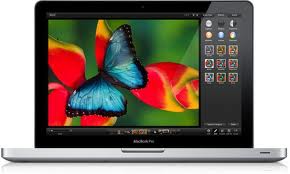 To this is added technology IPS of the screen, already used in the iPad, which guarantees a contrast of almost 30 percent higher than a normal display, therefore images with more defined and brighter colors (the viewing angle is 178 degrees).
But the evolution of the new Mac has not only been about pixels but also about pixels thickness, 1,8 cm, and the weight, about 2 kg. These are values ​​that make you think more of a MacBook Air than a MacBook Pro. With the Retina models, Apple has eliminated the optical drive and replaced the hard drive with solid state memory, as it had already done for the Air. Basically the storage space is 256GB and 512GB, but you can go up to 750GB.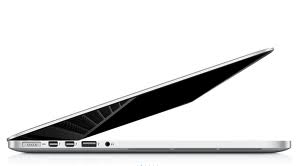 The processors Intel i7 quad core continue to be present in these new Macs, for a maximum frequency of 2,7 GHz which, thanks to Turbo Boost, can go up to 3,7 GHz, the video card is there Nvidia GeForce GT 650M, the memory is of 8 GB of Ram as basic equipment, expandable up to 16 GB.
Another novelty is the presence of the doors USB 3.0 which are placed side by side with the two Thunderbolt and which can also be used as Mni DisplayPort for audio and video signal. In addition we find a comfortable door HDMI.
Prices start at 2.229 € for the 2,3 GHz version with 512 GB of storage memory, to get to 2.929 € 2,6 GHz model with 512 GB of storage.
As regards the MacBook Airinstead, Apple has worked a lot on performance with new processors Low consumption Inter Core 15, starting at 1,7 GHz with the option of a Core i7 at 2 GHz. Upgrades the standard allocation of RAM to 4 GB, which can be increased up to 8 GB.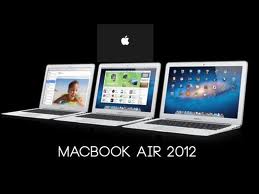 Thanks to 'HD Graphics 4000 integrated in the Intel processor, a significant step forward was also made in terms of graphics. The screen isn't Retina but it still delivers resolutions 1366 × 768 pixels for 11 inches and of 1440 × 900 pixels for the 13 inch. The memories that make up the hard disk remain limited, ranging from 64 GB to 256 GB (you can even reach up to 512 GB).
The camera is one FaceTime HD and doors include two USB 3.0 in addition to the Thunderbolt. Prices are around 1.029 € for 11 "e 1.279 € for 13 ″.
For those who want to have a MacBook Pro "old styleClassic versions are still available, but only in 13 "and 15" formats. The 17 ″-inch model, too bulky for transport and not very convenient compared to the iMac, disappears.
For MacBook Pro without Retina screen, the news is related to the introduction of new Intel processors, in Core i5 and i7 versions for 13 "and only Core i7 for 15". The 13 "models have to be satisfied with the integrated Intel HD Graphics 4000, while on the 15" a Nvidia GeForce GT 650M video card, which comes into operation when the computer requires more performance.
Prices start at 1.279 € for 13 ″ and from 1.899 € for 15 ″.