After explaining how create a winning fan page on Facebook It is also important to understand how to advertise a Facebook page.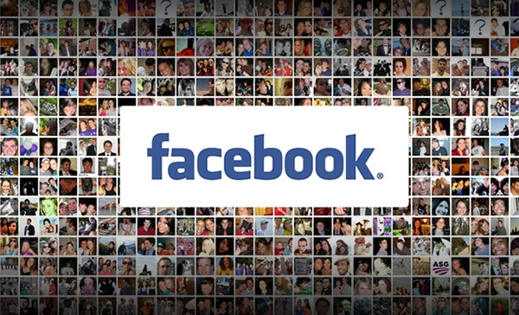 Advertise your Facebook page in the various groups or pages or profiles of others, to ask for new ones I like it it is a practice widely used by the administrators of the fan pages.
The simplest thing is to write the Facebook link adding the fan page name: eg https://www.facebook.com/soultricks.
Writing this link, however, in the various groups or on the pages of others is not of great visual impact and will not attract many users to intrigue them to access or click Like.
Instead, there is the possibility to advertise your Facebook page by adding to the page link theimage uploaded as cover on the page itself.
The thing is certainly of better visual impact and you can be sure that it will attract many more visitors intent on wanting to view the page and click I like it.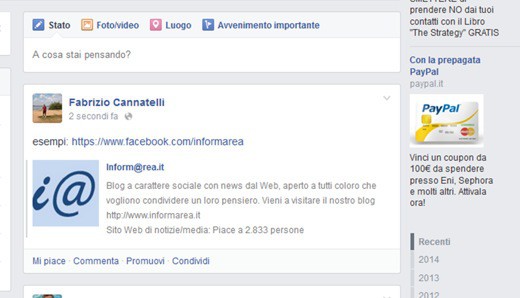 Let's see how it is built and what it is made of:
The difference to the link posted previously is the addition of the term pages, to indicate that it is a page, and theID Pagina Facebook which you will find on the Fan Page by going to Settings> Page Information and Facebook Page ID (bottom right).

For example: https://www.facebook.com/pages/SoulTricks/177581985659749.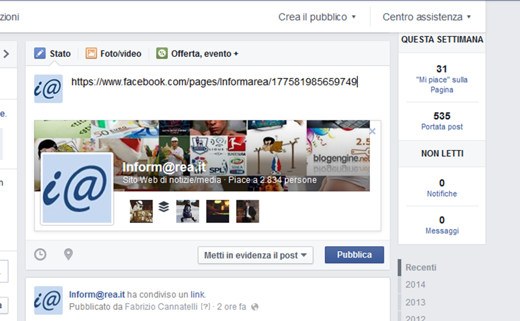 In this case, in addition to the profile image of the page, you will also see the cover image of the page in the background, for a much better and more professional effect.