Are you looking for online services to change file formats? In this guide you will find the best sites to convert photos, videos and documents online for free.
Converting files online without having to download and install software is definitely the best solution to speed up time. If you have received an audio, video or document and image file that you cannot open and you need an online video converter, then you are in the right place at the right time.
Best sites to convert photos, videos and documents online for free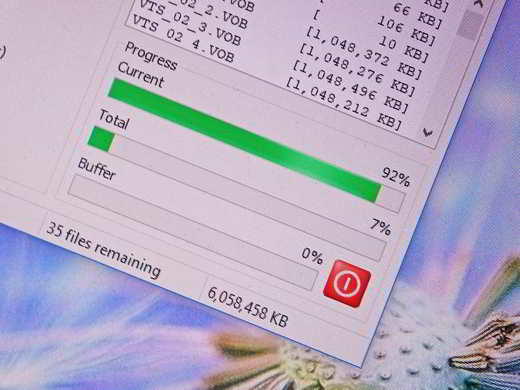 There are many free online services capable of converting any type of file to other files. To avoid spending high costs, below you can find not only the best online video converter, online audio or other, but also the best program to download music from YouTube for free.
Online Convert
Online-Convert is an online service that allows the conversion of files of any type up to 100 MB. Change format to images, videos, audios, documents, ebooks and even archives providing a valid control over the result obtained. The files it converts can be uploaded from a PC by providing a URL or through cloud storage services such as Google Drive and Dropbox. The files will be deleted automatically after 24 hours or after downloading them 10 times.
123apps
123apps is an online audio-video file converter. Manipulate files through a series of apps, with functions of cropping, merging and converting audio and video files with a wide range to adapt to mobile devices, PCs, multimedia players and so on.
FreeFileConvert
FreeFileConvert is a valid site to change format to files of any type with a maximum size of 300 MB. The platform allows the uploading of files to be converted from a PC, by providing URLs, or from Cloud Storage. Free File Convert also allows you to download videos from various portals such as Dailymotion, eHow and so on.
Convert Files
ConvertFiles allows you to convert files with a maximum size of 250 MB WITH the possibility to choose between 330 input and output formats. Among these, there are the formats for drawings (.dfx, .dwg, .dxf), Encapsulated PostScript (.eps) and Document PhotoShop (.psd).
Zamzar
Zamzar is an Internet site where you can convert documents, images, ebooks, audios, videos, archives and CADs. It offers over 1200 types of formats for conversion. You can upload a maximum of 10 files at the same time for a maximum size of 50MB. At the end of the conversion, the files will be made available via a link contained in an email sent automatically by the system. The link will be active for 24 hours.
FileWiggler
After registering for the online service of FileWiggler, you can simultaneously convert a maximum of 7 files with a maximum size of 300 MB, for multimedia content, 10 MB, for image files and documents.
YouConvertit
YouConvertit not only converts formats but also allows you to download video files via URL and send different files to download via a link sent by email. By registering for free The service with a valid e-mail address, you will get priority and faster processing of files.
OnlineVideoConverter
OnlineVideoConverter is the best online video converter. It allows the conversion between the most used formats, with the possibility of uploading files from PC, from storage or from links. Among the many features you can also take advantage of being able to download videos from Youtube.
ClipConverter
ClipConverter is a website that allows you to download and convert videos from the network. In addition to downloading from a URL, it supports direct download from the most used platforms, such as Vimeo, YouTube, Dailymotion, Google Video and many others.