Do you want a practical and intelligent solution to connect several PCs using the electrical network? If you don't know there is a way to avoid using additional cables saving time and money, how? Read on and I'll reveal to you in a few simple steps how to connect two or more PCs through the mains.
If you have a phone socket in a different room than the one where you usually keep your PC, you may have difficulty surfing the Internet at high speed. In such situations, the best solution could be to cover all the PC stations through cabling with network cable (not a little expensive solution), or to resort to Wi-Fi, considering the fact that often the reinforced concrete walls could hinder the radio signal. Therefore? In the latter case you can find a solution to the problem by using the powerline adapters that allow connect two or more PCs through the mains to offer an Internet connection from any room with a power outlet.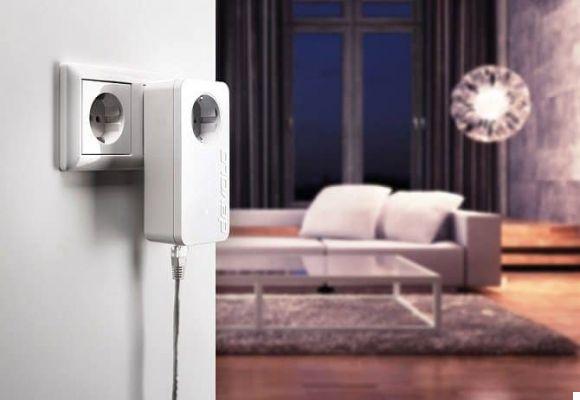 Operation is similar to that of a normal network cable. The difference is that the adapters transform the data transmitted by the PC or router into high frequency signals which then travel on the power cable. These signals can be picked up by any socket in the house thanks to an adapter. The latter converts the signals back into data and transmits them to the computer, router or other networked devices.
To create a network using the electrical network you must equip yourself with at least two adapters. The powerline adapters allow you to: connect two or more PCs through the mains in order to transfer photos, videos and music. Such an exchange can even take place between 255 PCs. A powerline adapter conveys data from the router to the electrical outlet, which can then be received by an adapter connected to any outlet in any room, extend the WLAN network, by connecting an adapter to a WLAN router, so that all PCs in the within range can establish a wireless connection.
The powerline network guarantees a constant transmission speed compared to the WLAN network, although in reality these adapters are much slower than claimed by the manufacturers. The reason is that producers take gross values ​​into consideration: much higher than the values ​​achievable in reality.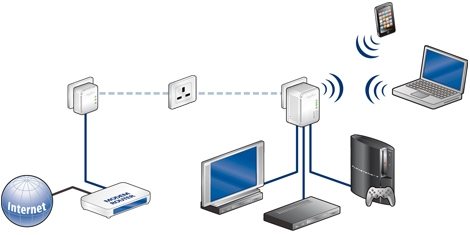 For this reason the Powerline devices have been divided into speed classes. The HomePlug 1.0 for example they are old adapters that transfer data up to three, four megabits per second. The HomePlug 1.01 (Turbo) instead they reach a gross speed of 85 Mbps, even if in practice they hardly exceed the threshold of 30 Mbps.
- Jome Plug AV e DSS2 they are adapters that reach a speed of about 200 Mbps, but in practice 140 Mbps is a more likely value.
Unfortunately it must be considered that the high frequency signals of the adapters can cause various problems such as:
Radio or electrical disturbances: the disturbance is linked to the fact that the power line acts as an antenna emitting the radio waves of the adapters. Although most manufacturers filter out the amateur frequencies. But not the other frequencies. For this reason, the reception of shortwave radio listeners in the vicinity of powerline networks is disturbed.
Disturbances on the power cable: High-frequency signals can disturb other devices that use current, such as a stereo system.
Powerline networks are safe as long as the default passwords are changed. The only drawback of these devices is the disturbances that can occur on the electrical network to affect, in some cases, even directly on the health of people with pacemakers or other sensitive electronic devices. Excluding these extreme cases, the powerline technology integrates seamlessly with existing networks in order to cover the critical points and continue using WLANs or classic cabling via network cable.
How to connect a powerline adapter
connect two or more PCs through the mains you must first connect the computers via a network cable to the adapters, and then plug the adapters into the power socket. The data will be transferred exclusively through the electricity network. To expand the network and connect more PCs you need to use a router that connects via cable directly to a powerline adapter. This way, with other adapters, you can access the Internet from any room.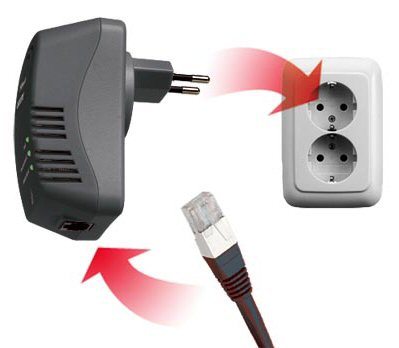 Powerline technology lends itself to be used in conjunction with other technologies. The network cable from the adapter can be connected directly to a PC or a WLAN router which allows all PCs to establish a wireless connection.
The best powerline adapters
Among the best powerline adapters I recommend:
Netgear XAVB101 available at around 70 €
Devolo DLAN 200 AV Plus Starter Kit available at around € 65
Belkin Powerline AV Starter Kit 200 MBPS available for around 100 €
Adriana gil We are a specialized and passionate team of virtual reality. We have extensive experience in this area. We decided to create ForVirtualRealityLovers to share all our information with customers and users. We have quality information. You can find tips, guides, interviews, top products and much more! If you are curious, enter our site ForVirtualRealityLovers.com and discover the virtual world! 😉 Red cross on the Wifi symbol: how to solve ❯
Articles related to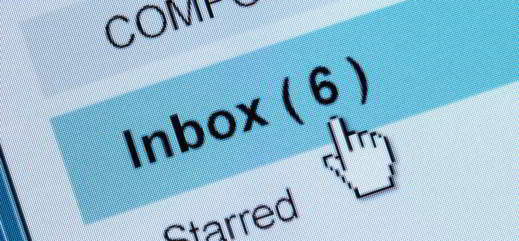 Assign email notification sounds on Outlook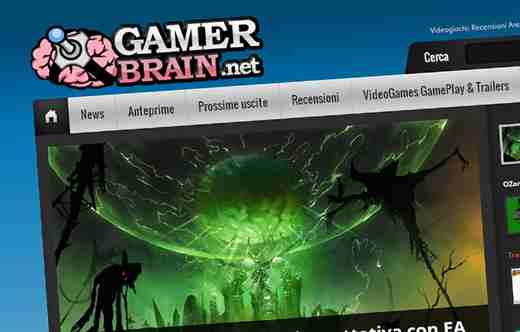 Gaming products: how to find the best deals online
How to find hidden or private photos on Facebook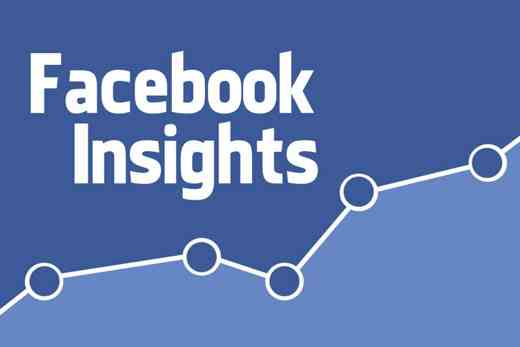 How to track visits on Facebook and Twitter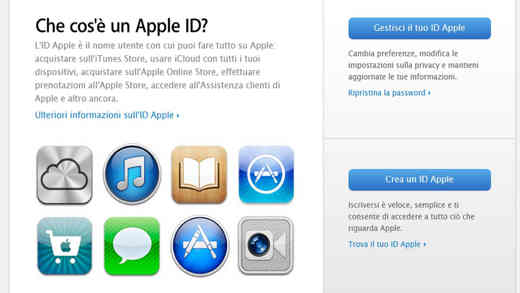 How to create, change, recover an Apple ID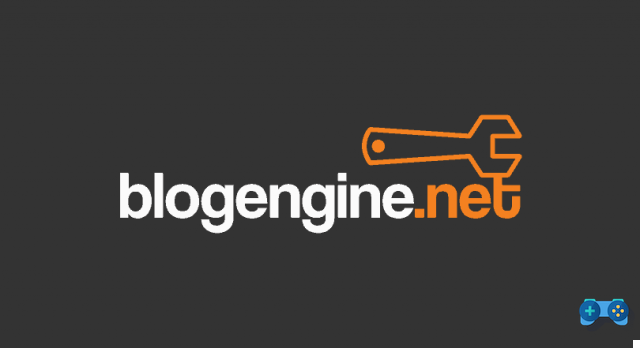 Unable to view images https://www.SoulTricks.com/wp-content/uploads/upload/ JPGX in BlogEngine.net
Add a comment from How to connect two or more PCs through the mains
Comment sent successfully! We will review it in the next few hours.

Internet
How to get a free Amazon voucher
How to set up Virgilio Mail Login on Android and iPhone
How to unsubscribe from Amazon Prime
How to make money by making videos
How to delete duplicate contacts in Gmail
Google Plus closes: here's how to download your data
How to read protected eBooks
How to set the +1 privacy in Google Plus
Come eliminare account Netflix
Best sites to download free music
Disable Facebook video autoplay
The meaning of the audio and video acronyms of the Downloaded Movies
How to browse Facebook with hotkeys
Mobilegeddon: the new Google algorithm for mobile devices
Best apps to translate
How to make Chrome read a web page
Buying on Chinese sites: pros and cons
How Google Forms Works: Complete Guide
How to recover Google account password
Update the sitemap in BlogEngine.net from protocol 0.84 to 0.9
❤️Chi Sleep For Virtual Reality Lovers?
For Virtual Reality Lovers we are a team of people who aim to give you all the best information about Virtual Reality.
What information do we share?
We share everything you need to know about virtual reality, tips, prices, features, guides and much more !.
🤖What are the best virtual reality products?
We have the best information section on the best virtual reality products.



This work is under a Creative Commons Attribution-Non-Commercial-No Derivatives 4.0 International License. 2021/primerpaso.me X
Check out our best articles!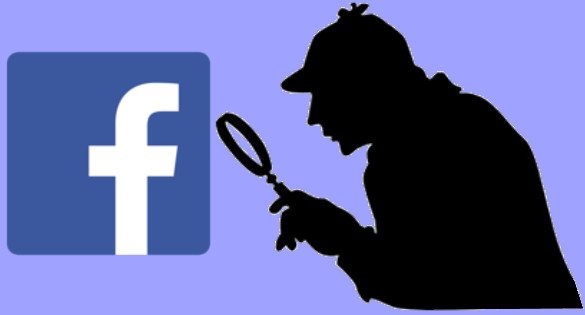 How to find out who visits your Facebook profile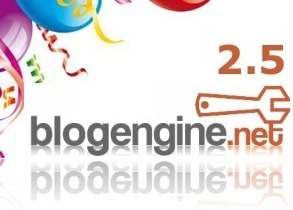 How to insert a donation button in Blogengine.net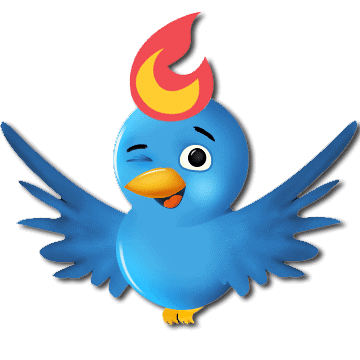 Track Twitter clicks with Feedburner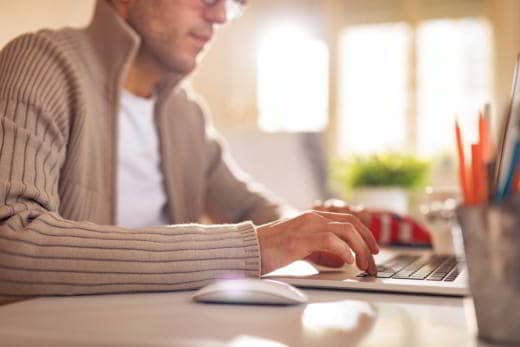 How to archive Outlook messages