In recent times the phenomenon of Online shopping: on the Internet you can find everything from electronics to successful sectors such as home, garden and furniture. Not only are there many items to buy online, but the latter are also preferred because of their cheapness.
These reasons are therefore pushing the Spaniards en masse towards online shopping, and the novelty is that today this mode of purchase also includes the sector of Food&Grocery.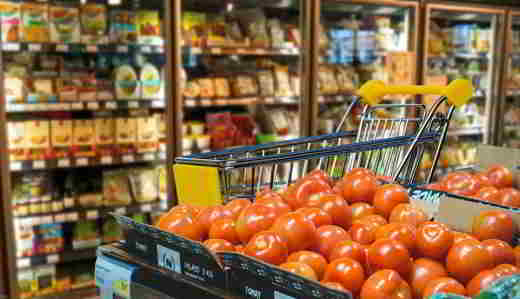 Food and alcoholic beverages chapter
Until recently, for food and drink purchases it was necessary to physically go to the supermarket and get on the trolley. Today this rule no longer applies, due to the fact that it is now possible to buy groceries directly from the sofa at home.
The success of this new purchasing method is evidenced by the sector data: according to the Nielsen Connected Commerce reportin fact, 2018 saw the boom in purchases of packaged food and alcoholic beverages on the web. There is talk of an increase of + 7% in the first case and of + 6% in the second.
In general, taking a look at the various analyzes conducted by the experts, the online shopping related to the sector of food & grocery has seen an increase of + 15% over the last 24 months. As a result, more and more people are looking for an online supermarket like that of EasyCoop, ordering food and drinks at home, therefore without taking a single step. Among other things, the sector forecasts tell us of numbers destined to grow further.
The forecasts on the e-grocery sector
Again according to the report by Nielsen, the forecasts for the future ofe-grocery they prove rosy. And it could not be otherwise, given that this market is growing at a rate four times that of traditional trade. There is talk of an annual growth rate on a global scale of + 18,4%, a trend that will allow the digital food and beverage market to reach a total value of 400 billion dollars by the year 2022.
As regards the European situation, to date 26% of consumers already use the network to buy food and drinks. In the lead is the United Kingdom, while Spain manages to place itself in fourth place in this special ranking (1,7%). Finally, according to Nielsen experts, the growth ofe-grocery goes hand in hand with some dominant factors: in the front row is theurbanization, followed by the style of hectic life, which pushes more and more people to seek quick solutions for everyday problems such as shopping. And the solution, in this case as in many others, could only be entrusted to the web and its thousands of opportunities.