Presented to New York at Radio City Hall the new smartphone from Samsung, the Galaxy S4. Lighter and thinner than its predecessor the new device from the Korean house has one bigger screen it's a more computing power.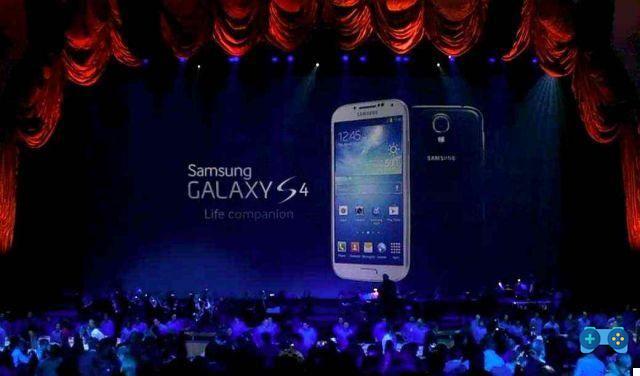 In reality, the Galaxy S4 is nothing more than an evolution of the Galaxy S3 with a series, however, of innovative and more interesting features:
slightly higher e thinner and with a weight of only 130 grams;
finished along the edges continues to maintain the usual plastic coating in the back;
the screen is 5 inches and has a definition of 1920 x 1080 pixels, Full HD Super AMOLED;
la screen bezel is smaller and with very high brightness (the color balance is adapted according to the environmental conditions);
the memory is 2 GB (RAM), while the permanent memory, depending on the models, can be 16, 32 and 64 GB with the possibility of extending it through an SD memory card;
the battery is 2.600 mAh;
has connectivity is WiFi, Bluetooth, GPS and of course for the cellular network, including LTE;
le camera è back 13 megapixel and front 2 megapixel useful for video calls;
he has one Dual Camera who takes pictures using the front and rear cameras at the same time. This feature is used for video calls in which the caller's face and the surrounding environment are shown;
take panoramic photos e records a voice at the time of shooting to combine it with photography;
recognizes the movement of the hands in front of the screen without being touched (theAir View);
track the movement of the eyes on the screen. If you are watching a video and you look away, the Galaxy S4 stops playback to resume it only when your eyes rest on the screen again;
two new options introduced for motorists: one for when driving with simplified graphics and larger fonts and one for voice recognition to avoid taking your hands off the wheel;
has a infrared sensor which allows it to be used as a remote control for samsung televisions. Easily connects to televisions to view videos and images.
has an application to track your physical activity thanks to a series of sensors (S-Health) and a multilingual translation application (Google Translate) with voice recognition system.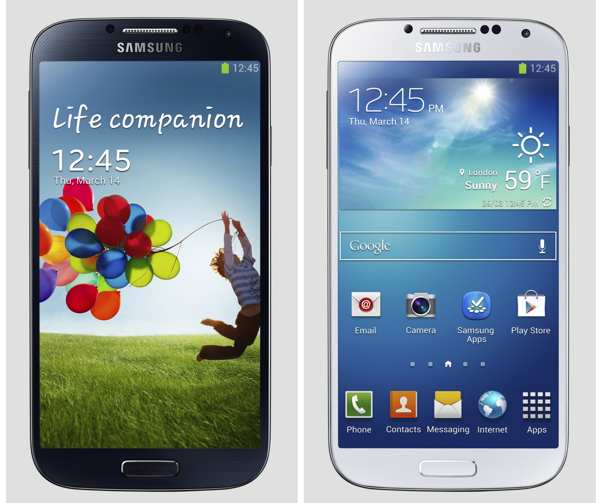 The arrival in Spain of the new Galaxy is scheduled for the end of April and the price, depending on the version, will vary between € 500 and € 600.
One thing is certain that Samsung has enhanced its flagship product, the Galaxy S3 precisely, now all that remains is to wait and understand if the investment made will be profitable or not.