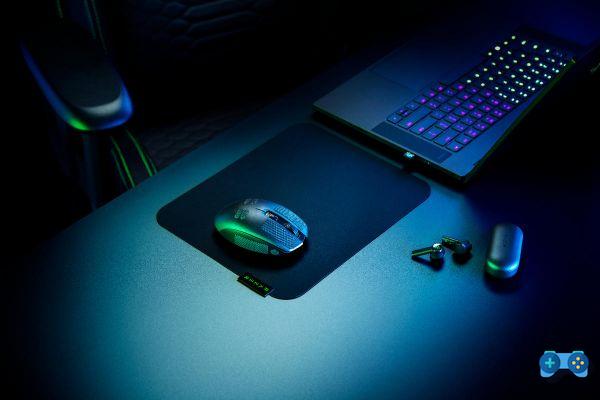 Has the new notebook gamers in mind Razer Orochi V2, an ultra lightweight mouse specially developed by Razer to deliver exceptional gaming performance in a compact and universal design.
The new Razer Orochi V2 in fact, takes advantage of the best of Razer technology present on the company's desktop mice, such as HyperSpeed ​​Wireless ultra-low latency and mechanical actuators Razer Mechanical Mouse Switch second generation, but it does so without affecting the weight, which remains extremely low with only 60g of total weight (excluding batteries).
Furthermore, with its universal design, the Razer Orochi V2 is suitable for both left and right-handed users, whatever their type of grip.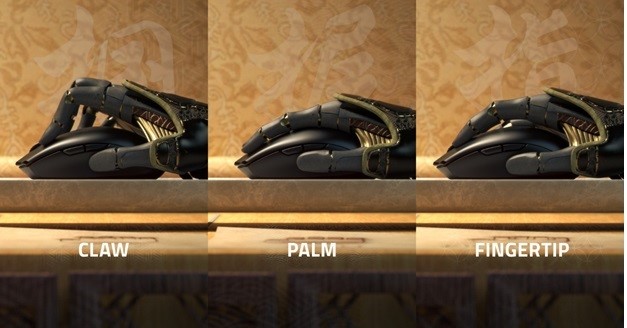 The new mouse is already available in the best stores in double color, white or black, at a price of 79 euros. If you want to know more, we refer you to the press release just published.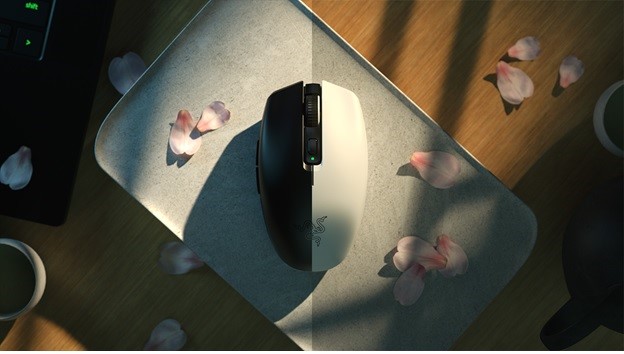 OUTSTAND YOUR OPPONENTS WITH THE RAZER OROCHI V2
Milan, April 28, 2021 - Razer ™, the global leader in lifestyle gaming (Hong Kong Stock Code: 1337), announces Orochi V2, a compact, ultra-light wireless gaming mouse that offers over 900 hours of use from a single AA battery. Featuring ultra-low latency Razer ™ HyperSpeed ​​Wireless technology and second generation Razer ™ Mechanical Mouse Switches, Orochi V2 combines performance and comfort in a compact design ideal for notebook gamers.
For the latter, transporting high-performance gaming peripherals and accessories can be problematic with limited space available. Orochi V2 was designed to offer a high-performance mouse that is small enough to fit in your pocket. Razer ™ HyperSpeed ​​Multi-Device Support allows you to connect the Razer ™ Orochi V2 and wireless keyboard to a single USB dongle, allowing you to use the second USB port for other purposes.
Ultra-light universal design for all grip styles
Weighing less than 60 grams (excluding batteries), the ultra-light Orochi V2 mouse was created by Razer experts - and perfected with enthusiast feedback - with a symmetrical design, perfect for different grip styles.
The tapered lines of the Orochi V2 provide solid grip for quick, controlled hits, while a raised rear arch ensures a secure palm grip for less fatigue on longer sessions. Topped with a groove for a more stable thumb grip and side buttons optimized for easy access, Orochi V2 allows you to be focused on both work and play.
"Gamers shouldn't compromise on performance in the name of portability," said Alvin Cheung, Senior Vice President of Razer's Peripherals Business Unit. "Orochi V2 uses state-of-the-art gaming components, combined with unique design features, making it the ideal portable gaming mouse."
Performance that lasts
Requiring only a single AA or AAA battery, the Razer Orochi V2 features a hybrid battery slot, optimally positioned for balanced weight distribution. Orochi V2 guarantees over 900 hours of continuous use in Bluetooth mode, ideal for mobile work. Alternatively, gamers can select Razer ™ HyperSpeed ​​Wireless, for up to 425 hours of uninterrupted, lag-free connection.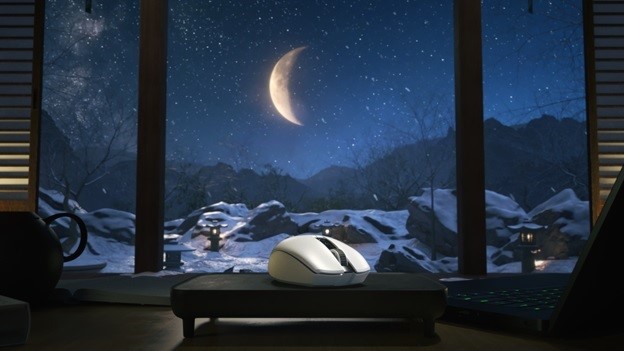 A quality travel companion
Orochi V2 is equipped with the second generation Razer ™ Mechanical Mouse Switches, with new gold-plated contact points, less prone to degradation and capable of guaranteeing a longer life cycle of 60 million clicks. Additionally, Orochi V2 features 100% PTFE feet and an ultra-responsive 5G advanced optical sensor, making it the perfect choice for laptop users looking for the best mouse in both productivity and performance.
Orochi V2 is available in black or white.
For more information on the Razer Orochi V2, click here.
Razer's Universal Grip Tape was also recently announced, for gamers who want maximum control at all times. Utilizing a highly textured polyurethane contact surface, Universal Grip Tape absorbs sweat, to provide maximum grip even in the most intense gaming sessions. The Razer Universal Grip Tape is supplied in a variety of pre-cut and self-adhesive patches, for use on mice, keyboards or controllers, or anywhere you need a secure and reliable grip.
Price and availability
Razer Orochi V2: € 79,99