Il September 12th at the Yerba Buena Center for the Arts in San Francisco starting at 10am (19pm in Spain) it will be presented smartphone most famous in the world: theiPhone 5.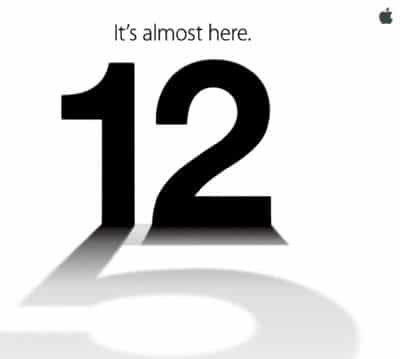 Il new iPhone with a 4-inch screen it will most likely be in stores by the end of the month and will certainly amaze the world. Nokia, Amazon e Motorola Mobility are already taking the field with the aim of anticipating the moves of the Cupertino house, through the launch of new products: Nokia should launch its first phone with Windows Phone 8, Motorola the Droid Rzar, while Amazon's new version of the Kindle Fire.
The combination Nokia - Microsoft, fighting with the other two giants Google with Android and Apple with iOS, has so far collected, in the Mobile, only 3% with its Windows Phone devices, compared to 18,8% for Apple and 64,1% for Google.
For its part, Apple is creating a lot of suspense for its new product. Through press releases sent to the American press, he has already highlighted an image that reads "It's almost here"Followed by number 12 and a shadow transformed into number 5.
Tim Cook and company are preparing for the big event and will not fail to present other small goodies, but will they be able to satisfy the needs of customers and the market?