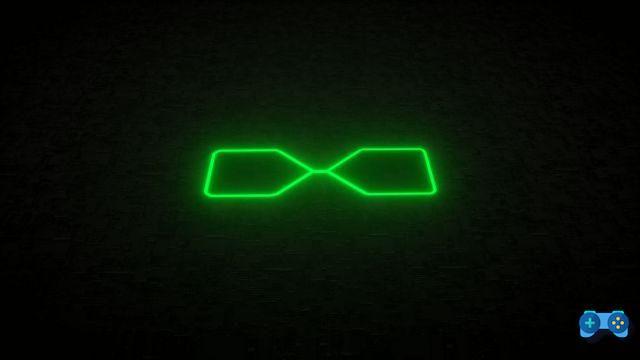 NVIDIA kicks off 2021 with a bang, bringing GeForce RTX Series 30 GPUs to laptops, unveiling the GeForce RTX 3060, announcing new games that support RTX and NVIDIA Reflex, and new monitors with G-SYNC technology.
GeForce RTX Series 30 Laptops
The first big news concerns the notebook sector for gamers and creatives who will now be able to take advantage of the computational advantages of the new Ampere GeForce RTX 3080, 3070 and 3060 GPUs. The new cards will have all the technologies that are decreeing the success of the 30 series in addition to the new ones. technologies Max-Q third generation for maximum efficiency, a key aspect for notebooks. There will then be Dynamic Boost 2.0, WhisperMode 2.0 and Resizable BAR (what AMD calls SAM, Smart Access Memory, the technology that allows CPUs to interact with the entire GPU memory instead of single 256MB blocks) as well as of course NVIDIA DLSS and NVIDIA Broadcast.
More than 70 new notebooks starting January 26, will be available with the new GeForce RTX Series 30 cards, giving gamers the ultimate choice.
GeForce RTX 3060 arrives in late February
La GeForce RTX 3060 is the latest addition to the GeForce RTX 30 series family: a card designed for the mid-range and for those who do not intend to compromise when it comes to detail levels and high frame rates in FullHD.
In this price range, under 400 euros, users will be able to experience the graphics in an appreciable way for the first time ray-tracing and will have full access to technologies NVIDIA DLSS e NVIDIA Broadcast.
The GeForce RTX 3060 is built with a 192-bit bus and a whopping 12GB of GDDR6 memory, a choice that is sure to be debatable considering that the RTX 3080, RTX 3070 and RTX 3060ti come with 10, 8 and 6GB of memory respectively. The choice of this memory cut makes this 3060 the access card to the resizable BAR technology, which will arrive anyway on the whole GeForce RTX Series 30 family. This advanced feature of the PCI Express standard allows the CPU, on compatible motherboards (Ryzen 5000 series and probably the new Intel 500 chipsets), to access the GPU frame buffer, improving performance in many games.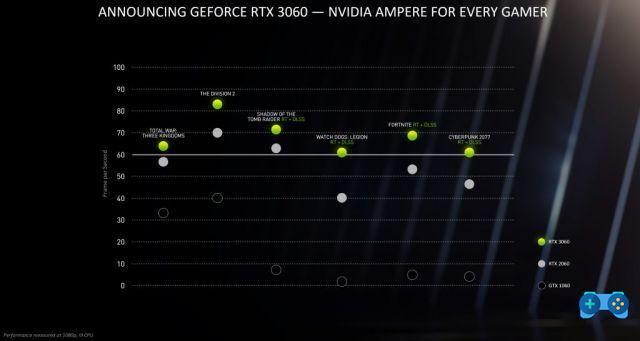 The GeForce RTX 3060 will be available in late February (stock permitting), starting at 339 euros.
Ray Tracing and NVIDIA DLSS arrive on new games.
Nvidia has also announced that new titles are added to the catalog of titles that support RTX and DLSS, among these the two most important are Call of Duty: Warzone and the new IP of Square Enix, Outriders.
New NVIDIA Reflex Games games, monitors, mice and features
Other announcements involved Reflex technology, a proprietary technology that improves the latency of some titles when using GSync monitors and compatible peripherals. To the dozen games that already support this technology, they are added now Overwatch e Rainbow Six Siege.
In parallel, Nvidia also unveiled new monitors with G-SYNC and Reflex Latency Analyzer, which expand the Reflex ecosystem to include a resolution of 1440p and 34-inch panels and confirmed that the platform continues to grow, registering interest as always. major partners: to the already present Logitech, Razer, Steelseries and ASUS are added Acer, Alienware and Corsair.
In short, Nvidia seems to have returned to the office after the somewhat uncertain launch of the 3080 and that's not all, because as rumored, its announcements are not finished yet, missing the queen of all GPUs, the RTX 3080 you which, in all probability, will be presented in February.