Free was born with the aim of becoming one of the most used search engines in the 90s, but found success above all thanks to its mail service. Today, in this one guide to Libero's email we will see how to log in to the mailbox service from different devices.
In the past, access to web mail via Libero took place mainly from a PC via a browser, a totally different reality from the one we live in today. Users consult e-mails using fixed computers less and less, preferring mobile devices.
Today Libero mail is accessible in multi-platform, let's see in detail how to login of your mailbox.
How to access Libero Mail via app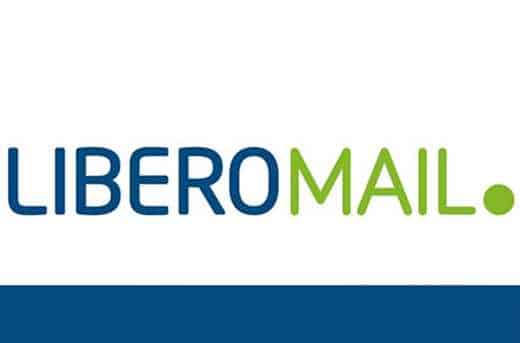 access the mail from a mobile device you have to download the official Libero application to be able to manage your mailbox. The app is available for Android and iOS.
After opening the application, you are asked to add your email and password with the credentials of your Libero account. In subsequent Libero mail login, you may not be required to enter the email.
After the Libero login, you will be able to consult the mail received, sent, spam and access all the folders that can also be consulted from a computer.
How to access Libero Mail from browser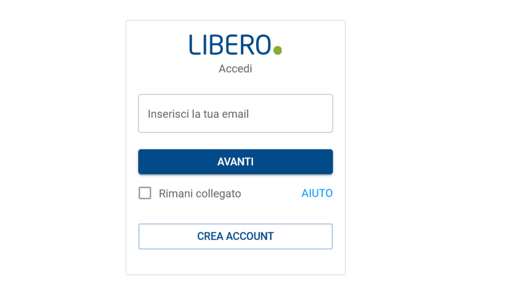 You can log into LiberoMail also through browser from both mobile devices and PCs. To be able to do this from your smartphone and tablet you will need to open the application you usually use for browse search engines.
For Android devices, the most popular is Chrome, while for iOS it's Safari. These are the two applications that you may have by default on your device, but you can choose any other browser.
At this point you can do two things: write Libero Mail on the search engine and get to the login link, or paste the Libero.login address directly.
Enter your account login data Free and proceed with login. The same procedure must be performed if you connect from a computer.
Obviously, in order to take advantage of the Libero Mail services you will need to have an account. If you are reading this why do you want to know how to open one Libero Mail box, we will explain how to do it.
Free Mail Registration from Browser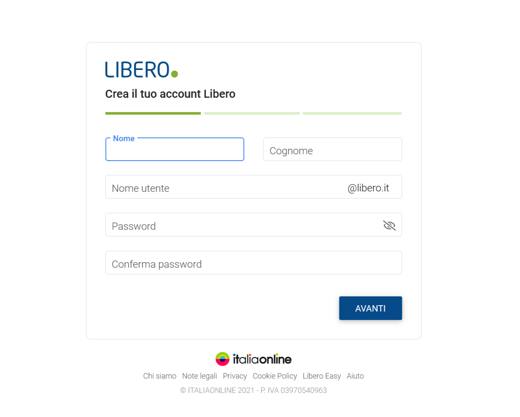 To use Libero Mail you will need to open an account and proceed with the registration. After connecting to the official page of the service, click on Create Account and follow the on-screen instructions.
You will be asked to create your Libero email and choose a password, plus other information regarding your identity.
After accepting the terms and agreements, you can confirm your registration and start using your Libero mailbox.
Registration Free mail login mobile

You can do the same operation from the Libero application. After launching the app you will need to create a new mail account and again, enter all the required data.
At the end of the procedure, access your mailbox, you should receive a message that the mailbox has been created correctly, with a summary of access data. If it is not present, check the Spam folder of your e-mail address.
Differences between Libero Mail and Libero Mail Plus
Libero Mail offers a variante premium called Libero Mail Plus which, provides various benefits upon payment of an annual fee ranging from 19,99 a 49,99 euro.
Among the advantages of having the Plus account there is a larger storage space ranging from 5GB up to 1TB, compared to the only Giga available with the normal Libero Mail account.
Also, with the premium version there is no advertising, there are no announcements and it is possible to have priority, if necessary, to customer support.
To activate Libero Plus Mail you just need to have the basic account and then proceed l'upgrade. Renewal takes place every 12 months, unless canceled in advance.
What to do in case of problems with Libero Mail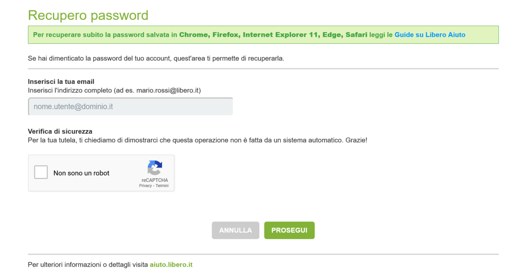 It may happen to forget the password and not be able to log in to the Libero account or the user, solvable problems also thanks to the tools made available by the service.
These include the page to perform the password recovery in which it is required to insert the recovery email indicated at the time of registration.
In case you are unable to recover your password with this system, you can opt for the automatic questions set by Libero Mail. At the end of the procedure a copy of the identity documents is also requested.
In case, you find yourself in front of the notice of Service temporarily unavailable, you will not have to do anything, as it is a disservice of the provider. Usually Libero sends communications in case of problems to initiate its customers.
Libero Mail PEC, what it is and how it works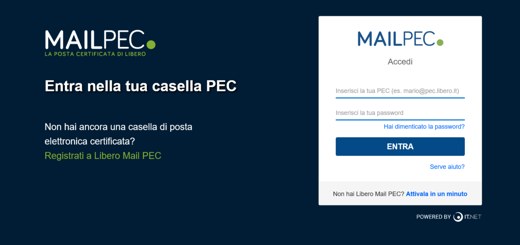 Libero also makes available the PEC, certified e-mail, which allows you to send e-mails with legal value. A mandatory tool for VAT, companies and freelancers.
Libero Mail PEC is legally equivalent to a registered letter with acknowledgment of receipt. The PEC mailbox address has this format: mionome@pec.libero.com
The available capacity depends on the type of subscription chosen. After opening the PEC, within 30 days you have to send the documents to definitively activate the account.
Libero Mail PEC customers have priority in assistance and in solving technical problems. Active support also on cat.
For more information on Libero Mail login, Libero Mail Mobile, Libero Mail Plus, Libero Drive and much more, I suggest you consult the Libero Help page.