Il jailbreak (also called unblocking) is an illegal system that allows you to unlock all those features your iPhone is equipped with and which Apple has decided not to include or restrict to the user.
Developed by a team called "DevTeam"The Jailbreak allows the installation of applications not certified by Apple, modify original files and access system files, eliminating the limits imposed by the Cupertino house to fully exploit the potential of the iPhone or iPad purchased.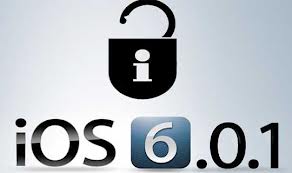 With the Jailbreak you also install two applications that allow you to find thousands of games, applications and themes: Cydia e Installer.
The novelty, however, introduced by Apple with the new iOS 6.1 is a utility Legal jailbreak which will allow you to unlock the iPhone and iPad but will void your warranty. The applicatiovo is called evasiOn and it works on all Apple systems and is of the "untethered": Works even if the device restarts.

This way you can add more functionality to your smartphone through the App Store of third parts, but be careful because this will invalidate the warranty and you could easily run into infected and non-compliant apps which will expose your Apple device to possible violations.
To you the choice!