Have you made several videos with your Android smartphone but when you decided to import them to your PC, did you realize that they have the wrong orientation? Do you see your videos horizontally and not vertically? Did you think the phone would automatically flip them over correctly? Unfortunately this is not the case, read on and I will reveal to you how to rotate a video shot with an Android smartphone.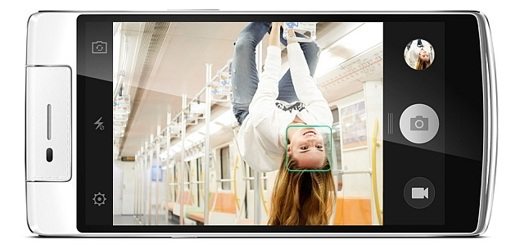 rotate a video shot with an Android smartphone you can use a Windows software called Movie Maker.
Press the button Home and type Movie Maker, to start it by sending. Copy the video from your smartphone to PC via USB. Once downloaded, you can import it into Movie Maker by clicking on the right window on Click here to search for photos and videos and choose the video to import.
Now for shoot a video made with an Android smartphone, just click on the icon Turn left o Wheel to the right until it appears the way you want it. In Windows 8 there is no need to rotate it, the movie will be displayed correctly.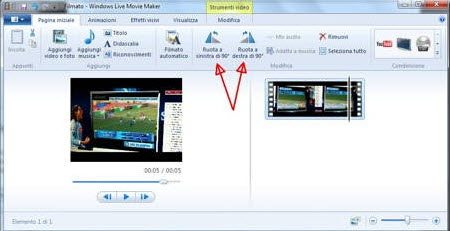 Click on the icon Save movie, at the top right, choose a format and save it in a folder. The saved video is now straightened.
Another solution to rotate a video shot with Android smartphones is through the use of VLC Media Player. After downloading and installing it, launch it and open playing the movie you want to straighten.
Then go to the menu Instruments and then in Effects and filters. A window will open in which you will have to choose the option Effects video and then Geometry.
Check the item Rotation and use the wheel located at the bottom of the interface. With this you can flip the movie as you like.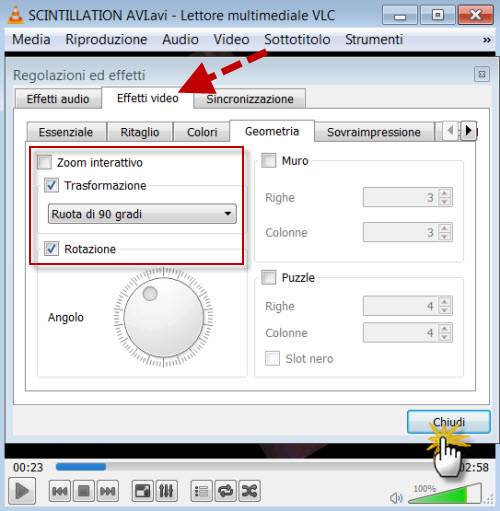 If, on the other hand, you want to flip the video by 90 °, just check the item Transformation.
Other useful articles