The release of new smartphones equipped with very powerful hardware now allows you to run an operating system like Windows on Android phones. In this guide you will find all the information you need about how to install windows on android.
Read carefully and take a few minutes of free time because at the end of the reading you will be able to have one of the versions of Windows 10,8.1, 8, 7 and XP on your Android mobile device.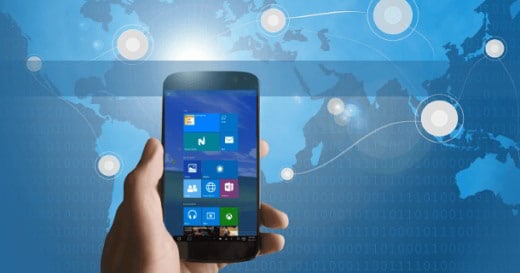 You need to know that there is no official procedure for install Windows on Android. Of course you can also install it on devices with Android KitKat, Lollipop o marshmallow and that they have at least 1 GB of RAM e 8 GB of internal memory.
But no more chatter and let's see how to act to emulate Windows 10 on Android.
How to install Windows on Android
If you need to install Windows 10 on Android, go to from your mobile device Settings> About phone and press repeatedly Number Build to enable the options developer. From Developer Options enable i Debug USB.
Then download the software from the Internet Change my Software from this page. Inside you will find the various versions of Windows that you can install on your Android mobile device. Download and immediately after installation.
At the end connect your Android phone to the PC via USB and start the desired version of Chance my Software. Click on Install Windows to start the installation procedure.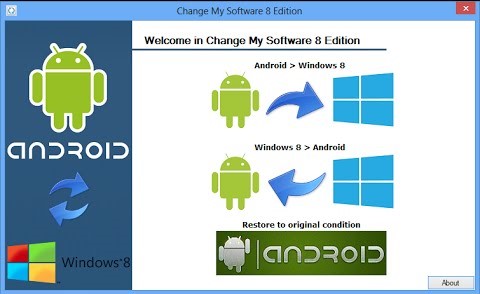 Before starting, remember to back up your mobile device, download the drivers from online servers, set the language, time zone and keyboard, and follow the wizard to download all the files you need for installation.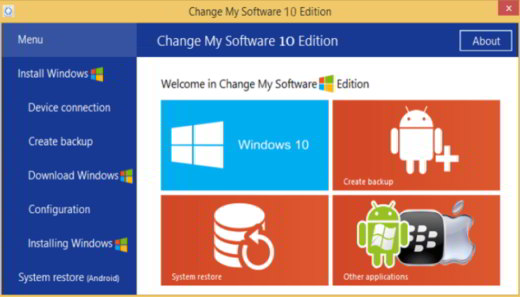 You can choose whether to remove Android or dual boot Windows.
To return to the initial state and restore Android you can always use Change my Software taking advantage of the option Restore to original condition.
Take into account that the process described above not being an official procedure could invalidate the warranty of your device, so I recommend that you apply what has been said on an Android mobile device that is no longer used and perhaps not recent.
Other useful articles