Instagram Stories is a new feature introduced in the latest update of Instagram and allows users to create collections of images and videos that will disappear after 24 hours, like on Snapchat. In this way you can share your days and put them online with the knowledge that they will only be visible for 24 hours.
With Instagram Stories you can watch the stories of the people you follow, view the stories of others at any speed, comment on stories, hide your story and post a story on your profile.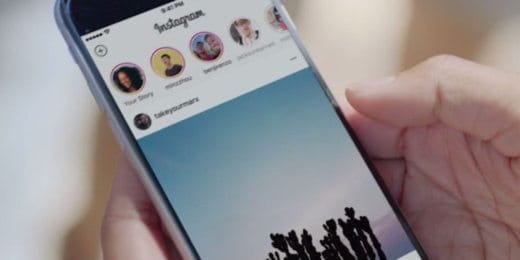 How to post a story with Instagram Stories
To understand how Instagram Stories work you must first understand how to publish a story. The first step is to update Instagram to the latest version available. Then go to the Home of Instagram, in the section of the house icon, to view the Stories at the top of the app.
Le Stories you see are those created by the people you follow. When they have a colored circle, they have posted a new story. If you want to view it, just click on the profile image you are interested in. Or, by tapping the screen to go forward or back, you can view other people's stories.

To create your own Story of videos and photos you have to press the "+"At the top left (next to the Instagram item), or swipe right from anywhere on the display. The camera will appear; stop on the white circle to take a photo or press and hold it to make a video.

At the end you can select the photos or videos you want to show and add filters, swiping your finger from right to left, and writings and drawings, tapping on the relative icons at the top right.
Remember that you can create "Stories" with a maximum of 100 elements to embellish with emojis, decorations, filters and writings that you can publish by pressing the central tick.
To conclude a Story it does not include "Like" or public comments, in case you can contact the profile that created it.
Other useful articles