Transfer contacts from your old iPhone to the new one iPhone it is quite a simple procedure. There are actually two methods:
By syncing your iPhone with iTunes.
Via iCloud.
How to transfer phone contacts from an old iPhone to a new iPhone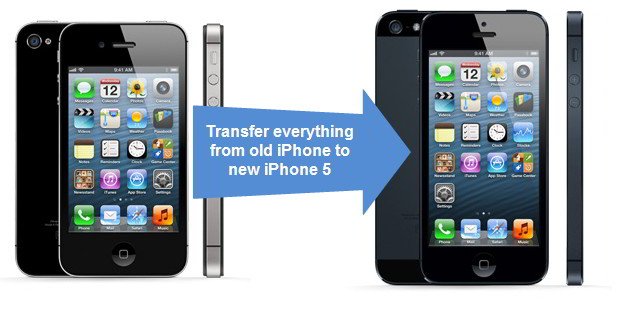 To carry out the transfer activity you will need to equip yourself with:
PC or Mac
a USB cable
Wifi connection
iCloud configured with your account

Transfer the contacts in the address book from the old iPhone to the new iPhone with iTunes
If you want to transfer your contacts from old iPhone to new iPhone via iTunes you have to connect the USB cable to the PC or Mac and to the old iPhone and open iTunes. Please wait, the recognition of the old mobile device and the synchronization of the data. Once the sync is complete, disconnect your old iPhone.
Connect the new iPhone with USB cable to the PC and wait for it to be recognized by iTunes. Click, when it appears, on the mobile phone icon with the right mouse button, and from the drop-down menu choose "Restore from Backup". Choose the last Backup made, paying attention to the date and time, and wait for the start and completion of the synchronization phase will transfer all the contacts in the address book in the old iPhone directly to the new iPhone.
Transfer the contacts in the address book from the old iPhone to the new iPhone with iCloud
Through iCloud, free service of 5 GB of space, it is possible archive photos, videos, mp3 and contacts from the address book. Its use to transfer contacts in the address book from one iPhone to another does not require a PC or Mac but only one Wifi connection.
To use it you need a iPhone 3G it's a fast internet connection.
The procedure is this:
With the Wi-Fi connection active, from the old iPhone go to Settings> iCloud> Storage and Backup and choose "Back Up Now". From the new iPhone enter your iCloud data and choose "Restore from iCloud Backup".
Wait for the completion of the procedure and at the end of the process the new iPhone will already have all your contacts from the old iPhone's address book.