Did you notice that Instagram doesn't upload photos? After telling you why Instagram deletes my photos, in this article I will explain why Instagram doesn't upload photos to Android or iPhone.
What I can anticipate immediately is that it is obviously a bug or a poor Internet connection and that you can solve by following the steps that I will show you in the following lines.
Instagram doesn't upload photos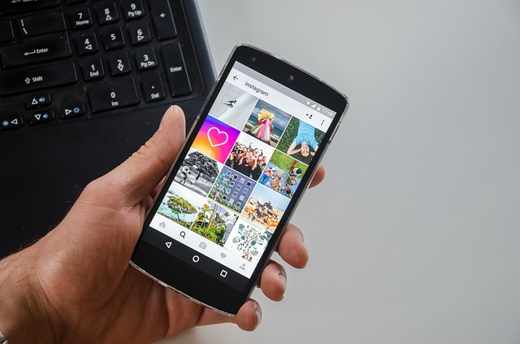 Below are the causes that could lead to a failure to upload photos to your Instagram account and how you could solve them on an Android or iOS mobile device.
Close and reopen Instagram
If you are unable to upload photos while connected to your Wi-Fi, a valid solution to the problem could be to close the app and reopen it. By reopening the app sometimes small bugs or software problems are automatically corrected.
Su iPhone tap the button twice Home and you will see the app navigator on the screen. Use your finger to swipe the Instagram app up and close it. On Android instead press on the touch button on the left (Menu) and then on the button Close Tutto or swipe the Instagram app up to close it. Then try reopening the app to see if the problem is resolved.
Check for updates for the Instagram app
When an app like Instagram is unresponsive or not working properly, you need to check if an update is available. The apps are updated regularly to fix bugs and minor software problems. If you are using an older version of an app, you may encounter those bugs that have been fixed with an update.
To check for updates, go to the App Store and tap the tab Updates at the bottom of the display. You will know if an update is available if you see a red circle.
If there is an update available for Instagram, tap Update on the right side of the screen. The update process should only take a couple of minutes. Once Instagram is updated, open it and try to upload the app to WiFi again.
If you have an Android smartphone, you need to open the Google Play app and press on Le mie app ei miei giochi and then check if the app is among the updates Instagram, if so, click on Update.
Clean the Instagram cache
Another tip is to try to clear the cache of the Instagram app on your smartphone. To do this you have to go up Settings> Applications, select Instagram and press the button Clear cache o Clear cache. In some cases you find it in Storage memory.
Turn Wi-Fi off and on again
If the minor software bug fixes with the Instagram app didn't work, try fixing the photo not uploading by checking if your Wi-Fi connection has a problem. Sometimes, disabling and re-enabling WiFi can fix minor bugs or glitches that could prevent it from working properly.
Try turning off Wi-Fi and trying to upload photos with 3G / 4G connection or turn off 3G / 4G connection and connect to Wi-Fi.
To turn Wi-Fi off and on again, on iPhone: Go to Settings> Wi-Fi and tap the switch next to Wi-Fi. On Android: Settings> Connections> Wi-Fi. Turn Wi-Fi back on by tapping the switch again and see if the problem is resolved.
Uninstall Instagram and install it again
One of the most common solutions when an app like Instagram doesn't load on Wi-Fi is to try uninstall the app and install it again. Deleting and reinstalling an app sometimes fixes the small software glitches that cause the app to not respond. Don't worry - when you delete the Instagram app, your account won't be deleted. Later, when you reinstall the app, your account and all your photos will still be there!
Check out the Instagram status page
If Instagram's servers go down, the whole service crashes. You won't be able to view photos, upload them, and even log into your account.
Do a quick search on Google for "Status of the Instagram server"To see if other users are experiencing the problem. If there is a problem with Instagram servers, then there isn't much you can do but wait. The Instagram support team is probably aware of the problem and is working on a solution!
Contact Instagram support
You can report the fact to the Instagram assistance from smartphone by opening Instagram and pressing the icon of thelittle man and then Settings> Support> Report a Problem and choose one of the following items:
Report spam or misuse
Submit a comment
Report a problem
Reset the phone to factory settings
If the simpler troubleshooting steps didn't work and Instagram's servers didn't crash, e Instagram doesn't upload photos, you can opt for an even more extreme solution: the reset all settings of the phone.
The reset is to restore your phone to factory settings. Do this only if you notice other issues in the other apps as well.
Su iPhone you have to go in Settings> General> Reset> Reset All Settings. Your iPhone will restart after all its settings have been reset.
Su Android (Oreo) you have to go up Settings> General management> Reset> Factory data reset.
This is an extreme solution as already said that must be decidedly considered and after having tried all the above solutions in vain.
Other useful articles