Here's how geeks find out how to watch Netflix free forever using some particular methods made public.
Netflix is ​​not just a streaming platform, but produces several successful TV series on which it retains the exclusivity. In addition to the free trial period, which allows you to enjoy all Netflix services for one month after signing up, in this article I will reveal you how to watch Netflix free forever.
Netflix free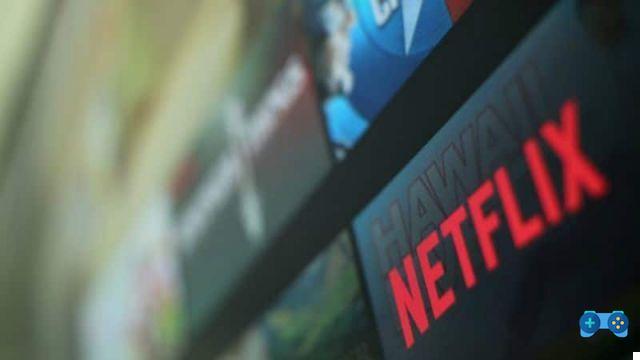 Netflix it can be used on any device, including SmartTV, Console, smartphone, tablet and PC. Recent statistics show that 54% of Spanish users watch Netflix on a TV connected to the Internet, while 23% on their desktop computer and the remaining 23% on smartphones and tablets. To incentivize subscriptions, Netflix offers a free trial period, after which you can decide not to renew.
Those who take advantage of this trial period can no longer access the vision of the Netflix catalog, which to avoid new registrations with different addresses and accesses with other forms of payment had decided to introduce more accurate controls based on Addresses IP. Recently, however, the American giant has lowered the barriers by deciding not to keep the data collected relating to the trial periods used in the past by users.
I remind you that the information below is for illustrative purposes only, it is not our intention to encourage piracy and therefore we decline all responsibility for how you will use the information herein.
Netflix free trial: how to activate it

How to subscribe to Netflix? To activate a free trial period with Netflix you need to access the Spanish site of the streaming platform from this page and click on Subscribe for free for one month.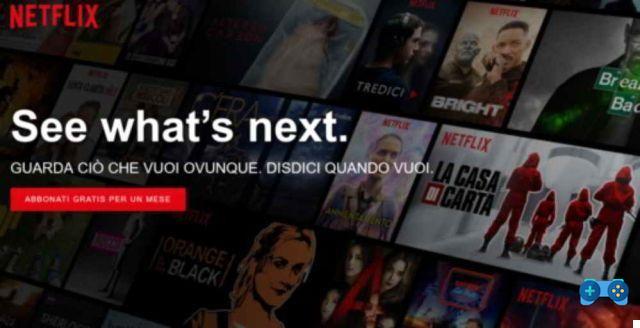 On the next page you will be asked to choose a subscription plan. Choose that Premium and click on Continue I will continue.
Enter your email address and choose an account password. Then press on Sign Up to continue. At this point, choose a form of payment that will be used when the 30 days have elapsed, you will want to continue with the paid subscription.
You can choose a credit card or even a PayPal account and at the end click on Start subscription / Pay after free month.
To block the automatic renewal, at the end of the trial month, go to Your account and click on Cancel subscription and then Complete cancellation. In this regard, you may be interested in our guide on: How to delete Netflix account.
For doubts and questions you can still visit the Netflix Help Center.
How to get more than a month free with Netflix
Do you want to watch Netflix and pay nothing? You must know that there is a trick which is to extend the Netflix trial period for more months. Activating the Netflix account with the use of the American Express, after the 30-day free trial, you can cancel your subscription to avoid being charged.
Trying to change accounts but keeping the same prepaid card, Netflix will forbid you the free trial, but by associating the PostePay to a PayPal account and changing your email address, it will be possible to have an additional month of free trial.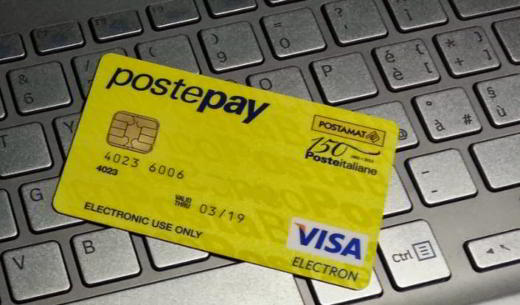 By associating PostePay with other forms of payment, such as iTunes, you can enjoy another 30 days for free.
In conclusion, by changing your device, associating PostePay with other forms of payment and changing your email address, you can take advantage of several free trial periods.
How to watch Netflix by splitting your spending with others
If you have little money but would still like to take advantage of Netflix streaming services, you can always share the cost of the subscription costs with other users. Like? There is a sharing platform called Together Price. This service allows users to share their subscription using the mode Premium of Netflix which offers the possibility to use the catalogs on 4 devices.
The subscription holder may find 3 other people to share the expense of 13,99 euros and therefore pay just over 3 euros per month with 4K + HDR content.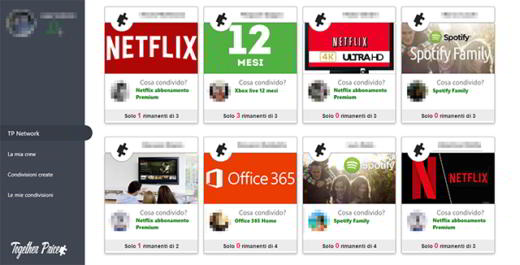 How Together Price works.
Go to the official website of Together Pice and click on Start immediately. Then create your account by clicking on Sign Up and enter your email and password to accept the license agreement. Conclude by pressing on Sign Up.
Click on the link sent by email and customize your profile by entering your name, surname and setting an image. Click on Save changes. Use the link it provides Together Price and invite your friends to create your sharing community.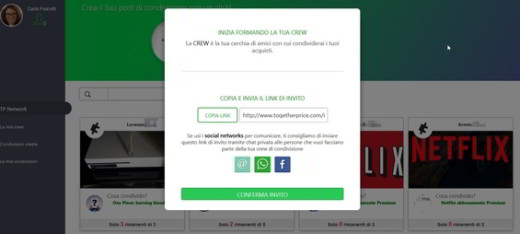 The first section is TP Network. Here you can scroll through all the subscriptions that can be shared. Each shows the number of places available and the type of subscription. You can also use the search form to find the subscription that interests you most.
Click on Crea and then Start. Confirm the phone number with a code that will be sent to you via SMS. Select the subscription and specify the type, the people with whom to share it and enter the access data to the service. Complete it all by linking your PayPal account.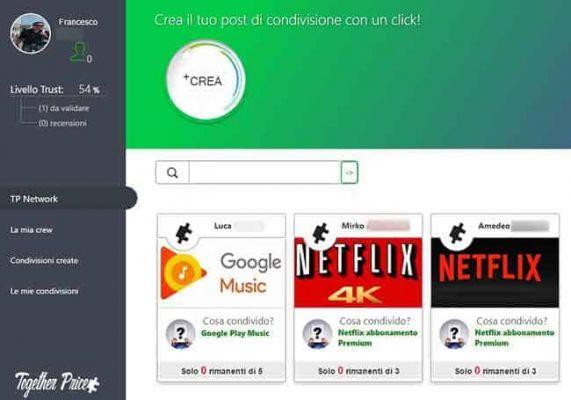 You can decide whether to publish the post in a Public o private. If you have published the announcement publicly you will receive requests to participate to be evaluated. All you have to do is select the person from the various requests and click on Accept.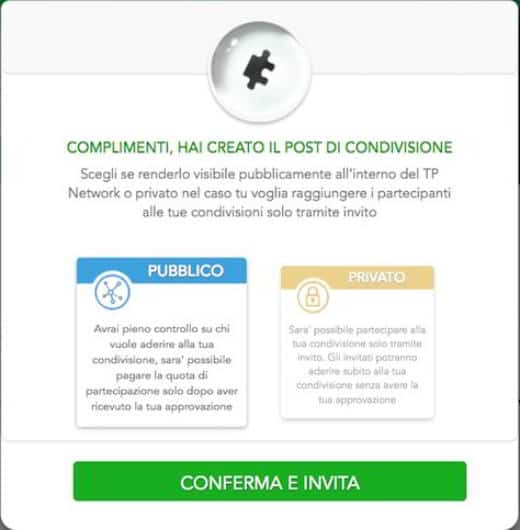 To join a subscription, search for it in TP Network I awarded Participate by sending the request to the person with Send request. Once you have received your confirmation, go up Together Price and pay your share with PayPal. You will be able to download a file where you can find the credentials to log in to Netflix.
How to watch Netflix for free with Watch free
On the Web, interactive services are increasingly emerging, called AVOID (Advertising based Video On Demand), which allow the viewing of TV series and films, and other video content interspersed with advertising, without a subscription. Netflix is ​​also starting to adopt the AVOD plan with the intent of attracting new customers.
For this reason the Californian giant has launched Watch Free where you can access a special free section of Netflix for non-subscribers and watch some of the most successful titles, such as: Stranger Things, Elite e Baby Boss.
To watch a free movie on Netflix after connecting to the official Watch Free page, you have to scroll through the available movies and press the button Watch now and enjoy the view. For each title there are: poster, information sheet with age for viewing and kind of content. By clicking on the link Find out more, above the button Watch now, you can access other supplementary information such as: movie cast, trailer, languages ​​and available subtitles.
After watching the first episode of a chosen TV series, a short spot will start inviting you to subscribe to the subscription streaming service. Netflix Watch Free it is accessible via Windows PC, Mac and Android mobile device. Currently, iOS, Smart TV and Amazon Fire Stick systems are not supported.
In case you want to take advantage of Watch Free on TV, I invite you to read this guide: How to watch Netflix on TV.
How to watch Netflix free forever with the cookie method
To access Netflix content and stream free TV series, pirates adopt a small trick which consists of looking for particular codes (cookies of other users' connections) to be pasted into a browser extension. By doing so, it connects to the streaming service for the illegal use of cookies stolen from unsuspecting subscribers regularly to the service.
In practice, the extension to download and install is EditThisCookie for Chrome. Then by searching the web with Google you can get hold of a code to copy to the Windows clipboard. This is a valid cookie code for accessing the popular video streaming service.
Press on Add> Add extension to load it on the Google Chrome browser.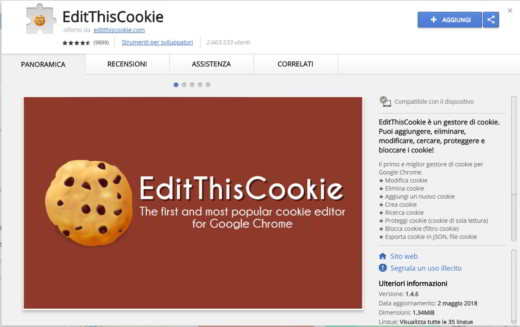 Here are some codes to use: Netflix Cookie 2018.
Alternatively, I suggest you go to Google and type Netflix Cookie as the search keyword (also try to specify the year).
Immediately after connected to the official Netflix site, open the extension EditThisCookie and press the icon Cookie import to paste the copied cookie code into it.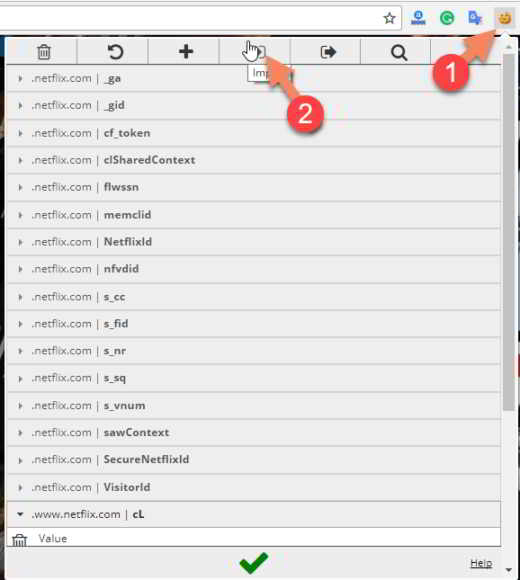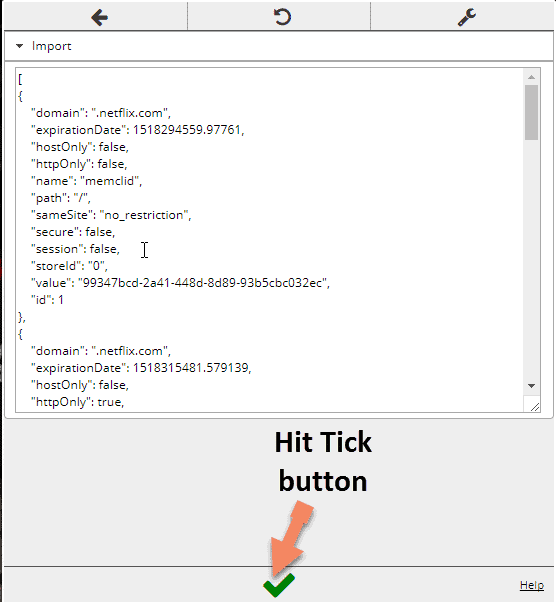 Then refresh the page and if everything works, you will find yourself logged into Netflix.
If the downloaded cookie does not work, you can search for other codes that will allow you access. Remember that after some time the code used to log in may no longer work. Obviously all this is illegal, as you are using cookies stolen from unsuspecting users who are regularly subscribed to the service.
Also Read: How To Access Hidden Films And Documentaries On Netflix
How to watch Netflix for free with the use of software

Another solution for watch Netflix for free forever it is by searching for the email addresses of users regularly subscribed to the service. Using the software ProxyDownloader e Pastebin Slayer, you can trace the credentials (username and password) that allow you to log in to Netflix.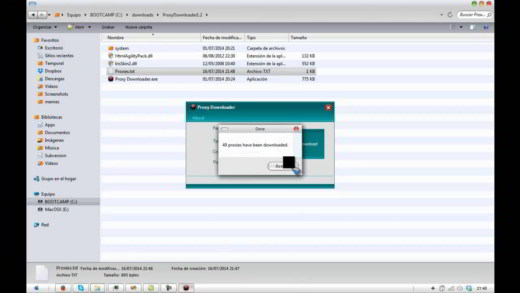 Find the Netflix Premium Account Password Generator.
The scan for credentials can take several hours. This procedure is used by hackers to be able to use Spotify for free as well.
How to watch Netflix for free thanks to YouTube

Another method involves the creation of a new Netflix user account performed by inserting a fake credit card, created to evade site checks. The hacker enters all the required fields during registration, after which when it is the turn to enter the credit card information and the expiration date, it generates bogus data.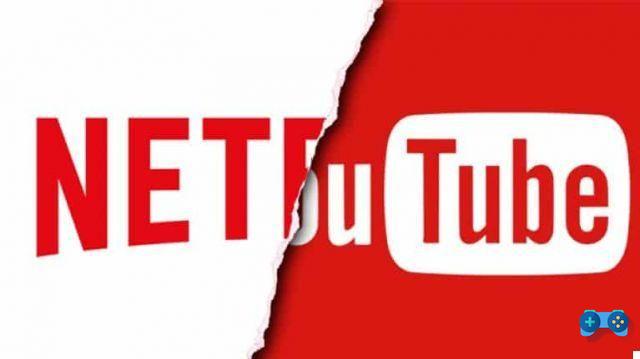 The guides on filling out these forms with a bogus credit card are unfortunately available on YouTube complete with links for downloading the necessary tools.
Other useful articles
How to connect Netflix from phone to TV
How to see DAZN for free forever
Sites to watch online TV series for free