Have you noticed that someone has visited your Linkedin profile anonymously? Are you wondering how to do it too? Read on because in this guide you will have the opportunity to see how to visit a LikedIn profile anonymously.
One of the particular characteristics of LinkedIn, the social network dedicated to the world of work, is to communicate with you, with an email notification or by accessing the section Network of the site, who has visited your profile.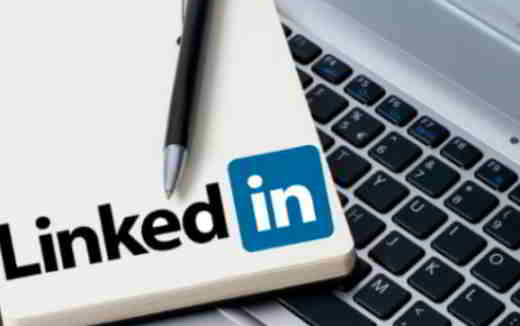 It could be decidedly inconvenient for those who want to maintain their privacy and do not want to let people know that they have perhaps visited the curriculum of your boss or your colleague. This is why for many it is preferable to secretly visit their LinkedIn profiles, but how to do it? Don't worry, you don't have to be a computer expert, just enter the LinkedIn settings and configure the right options. Let's see how.
How to visit a LinkedIn profile anonymously
The first step to visiting profiles anonymously on LinkedIn is to change your privacy settings. From a PC or mobile device connected to LindedIn to log in. Then click on your profile photo, at the top left, and immediately after, at the bottom of the page, on Manage your account and your privacy.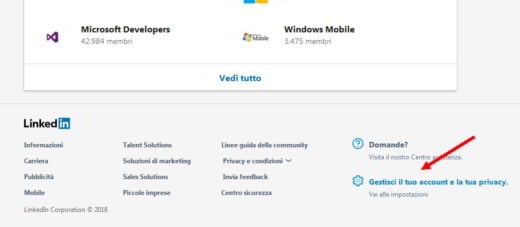 On the next page click on Privacy> How others view your business on LinkedIn and then Profile view options.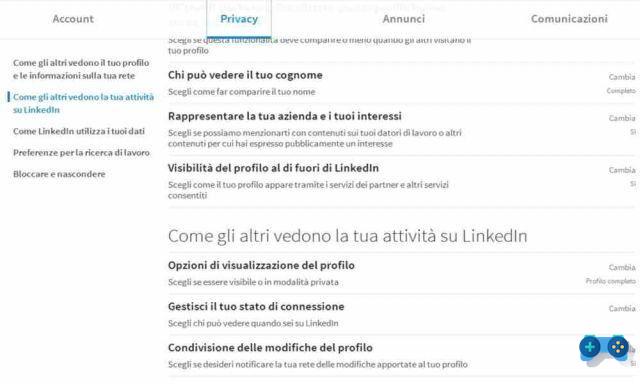 Here you can choose whether to be visible or in private mode and choose between 3 items:
Your summary name
Private profile features
Private mode (anonymous member of LinkedIn).
Il 1 case is where your name appears when you visit other people's profiles. It is usually set by LinkedIn by default.
Il 2 case it is when the user does not read the name and surname of those who visited him but only the profession and the city in which he operates.
Il 3 case is what it will enable you to visit a LindedIn profile anonymously without leaving traces and without your profile being detected.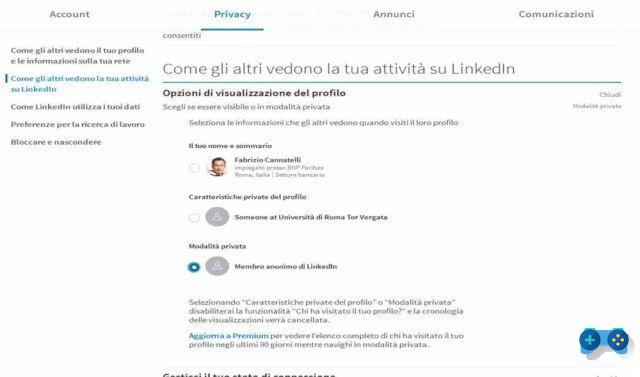 The latter case presents a double-edged sword because by choosing to hide your profile when visiting a LinkedIn user, you will also disable the functionality Who viewed your profile? In addition, the view history will be deleted.
To work around this, you can activate LinkedIn Premium, free trial for 30 days (Upgrade to Premium for free is visible in the dashboard), which provides four levels of subscription:
Premium Career: after a free month you will pay 30,23 euros per month
Premium Business: after a free month you will pay 45,36 euros per month
Premium Sales: After a free month you will pay 60,49 euros per month
Premium Hiring: After a free month you will pay 90,73 euros per month
Moving on to the version Premium you will have the opportunity to access additional services where you can increase your popularity and widen the network of contacts. You can also send messages even to those who are not part of your contacts, see who visits your profile and make research based on specific skills e geographic area.
The cancellation of the Linkedin Premium subscription it can be done at any time, just go up Gestisci account Premium > Account type > Cancel subscription. Specify the reason and immediately click on Continue e Cancel subscription.
For more details visit the Premium LinkedIn page.
How to visit a LinkedIn profile from Google
Another solution for visit LinkedIn profile in private mode is to seek a person from Google. Make the log out da LinkedIn and from browser start Google.
To visit LinkedIn profile from Google, type the name of the person you're looking for in the search engine's search bar to find out their full public profile, except for details of their links and posts and published content. You will also be able to see the information of people who are not in your network, excluded and limited mode for those who have a free account on LinkedIn.