Do you want to use your smartphone as a router and not spend anything? Well, in this article I will explain how tethering works that allows you to use your mobile phone as a hotspot to share the data connection in use via Wifi with PCs and tablets.
Read on and I am sure you will understand how to use your mobile as a Wifi hotspot at no extra cost.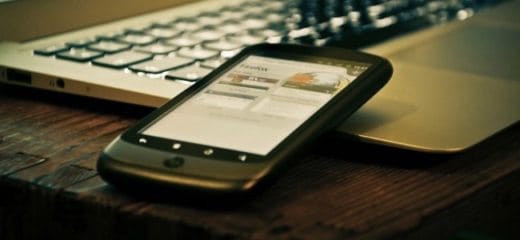 Tethering is a useful feature because it allows you to have a connection always available on all devices, allowing you to save any management costs of a second data plan.
If your carrier is Vodafone however, things change. The "red manager", in fact, charges the use of this function as soon as you connect a device to the Wifi hotspot created with the mobile phone (we also talk about prices above 3 euros for the use of USB tethering or the option Wi-Fi router).
On Android, however, it is possible to put into practice a trick and use the mobile phone as a Wifi hotspot at no additional cost. Like? Let's see it together.
From your smartphone go to Settings (the one in the shape of a gear) and then on Connections o Other, its Mobile networks and later on the voice profiles.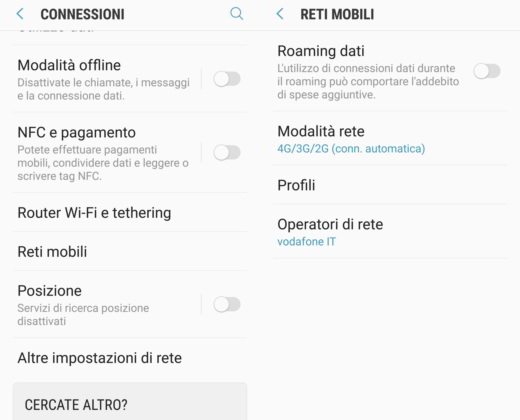 On the screen that appears you should see theDefault APN set to web.omnitel.com. Plug it in and on Change Access Point, stop on the button again Menu present at the top right (the one with the three dots) to click on Eliminate APN, from the pop-up context menu.

Go back to the screen where there are the various access points already preset in the smartphone and step on mobile.vodafone.com, scroll down the new screen until you find the entry Type APN and select it. Then replace the suffix default, supl with default, dun and stop on the button OK.
If everything worked out right, you can use Vodafone tethering for free and without any limitations to browse even from PC and tablet. To enable the function, go to the connection management screen, step on Router Wi-Fi e tethering e carries his ON to activate the Wi-Fi Router feature. By clicking on it again you can set the SSID network name and password. And that's it.
For other telephone operators, the situation onuse the mobile phone as a Wifi hotspot at no additional cost she is different.
With wind you can use the hotspot function at no additional cost, both with rechargeable offers and with subscriptions, even on 4G networks.
With TIM you can use the hotspot function for free and there is no additional cost.
With 3 spagna the situation is not perfectly clear. In its rates there is no Wifi hotspot, even if there are those who speak of free service and without limitations. In reality, the operator considers the available GBs valid only for the data traffic carried out by the mobile phone display 3 and not for its use as a router.
Alternatively, if you have a smartphone with root permissions, follow all the part that I have explained to you until the web.omnitel.com APN is deleted. Below download and install ISWAT Tether Unlocker Gratis.
Push the button Unblock tethering to automatically configure the connection parameters and give the app root permissions.
By doing this you can connect to your mobile device: PC, tablet and other smartphones at no additional cost.