Google Play Services update. How to update Google Play Services to the latest version and what to do if it fails.
Updating Google Play Services is important both to avoid possible errors and because it allows you to use all those applications and features pre-installed on your device offered by Google but also by third-party apps.
Google Play Service a cosa serve

This is an app that integrates perfectly with BigG services and is automatically updated by Google regardless of the Android version mounted on the device.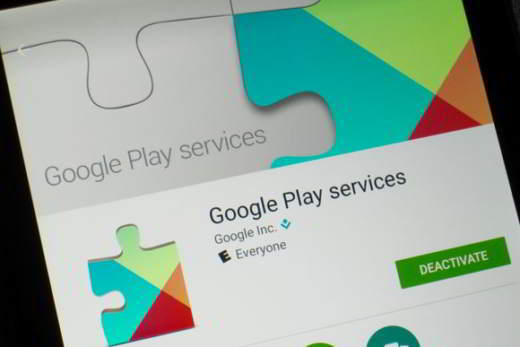 The Google Service update could introduce new security fixes and protect you from instability of the Android operating system. It is also integrated as a system app and uninstalling it is practically impossible unless you use the root permissions, but that would violate the cell phone warranty.
How to disable Google Play Services
Disattivare Google Play Services it is wrong and could lead to phone instability. However, if it does not work and you notice error messages or abnormal battery consumption, in this case disabling Google Play Services is necessary and does not require great computer skills.
Go in the Settings phone and then on Applications, locate the item Google Play Services and press pulsating disable.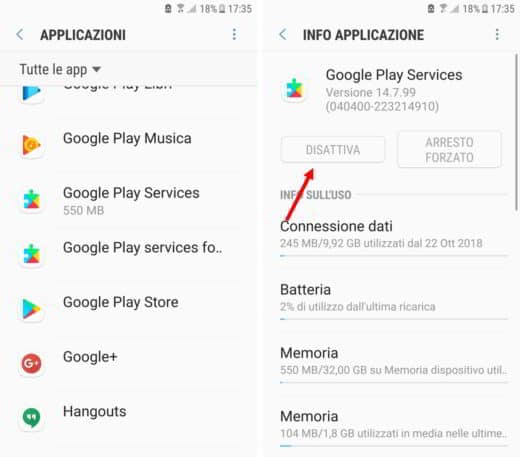 This way GPS will no longer run in the background and all apps that require Play Services will stop working. I'm talking about Google apps (Google Plus, Google Maps, Play Store, etc.) but also third-party apps that provide location and synchronization services.
How to update Google Play Services

After explaining how yes download Google Play, we also see how to update Google Play manually or from the Play Store.
How to update Google Play Services by downloading the APK file

For the Google Play Service manual download you must first go to the Settings phone and then on Applications. Scroll until you find the entry Google Play Services and click on it. Immediately below the app name, the version of Google Play Services, for example mine is: Version 14.7.99 (040400-223214910).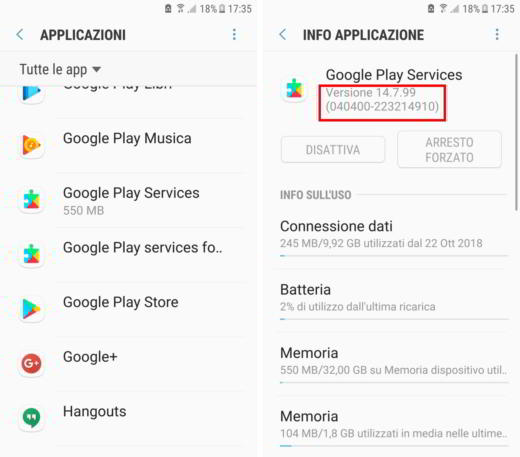 All you have to do is take note of the series of numbers present before the dash (in my case it is 040400) and immediately connect to This Page of the site site APK Mirror to see what the latest release of the app is. Scroll down and tap on the first version below All Versions. On the next page go to the section Download and look for the number that starts with your first digits. You will need it to find out which version is right for your smartphone or tablet.
Click on the link of the version you are interested in and then on the button Download APK.
To install an APK file on your mobile device (smartphone or tablet) remember that you have to go to Settings> Security> Unknown sources and activate it. If you don't own a File Manager, to manage the APK files, download one from the Play Store and double click on the APK file, just downloaded, to launch the installation of the latest version of Google Play Services.
How to update Google Play Services through the Play Store
Another way to update GPS is to go up Security> Device administrators. Click on it and check that the entry Management device is disabled or not present. On some devices you find the voice Device administrators su Settings> Screen Lock and Security> Other Security Settings> Device Administrators.
Then go to the Settings of the phone and press on Applications> Google Play Services then press the menu icon with the three vertical dots at the top right. In the list that appears, click on Uninstall updates and wait for the operation to complete.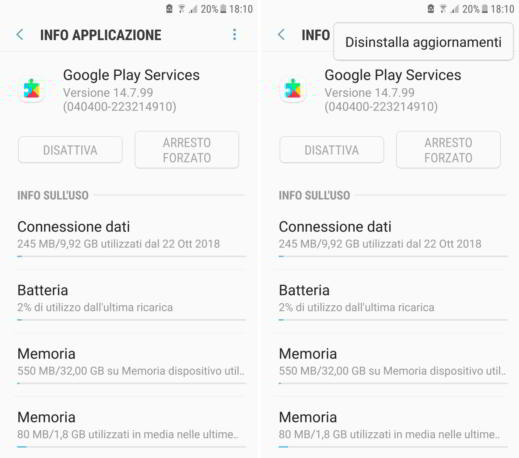 Then go to Play Store and download the latest version of Google Play Services.
This last procedure is certainly the least invasive and safer than the one explained above. Consider that Google Play Service is distributed with different variants and each version must be compatible with the Android version installed on your device, with the type of processor, resolution and many other elements.
Other useful articles