How to update TikTok is a question that you could ask if you start to perceive malfunctions or if you compare the features of the app in your possession with those of friends and acquaintances you realize that you are using an outdated version.
So if you want to recover lost ground and show off all the latest features made available by the app, you just have to proceed with its update. Now we will clearly show you how to do it, so that even in the future you can freely perform the various procedures in perfect autonomy.
All you need to know if you want to have TikTok always updated to the latest version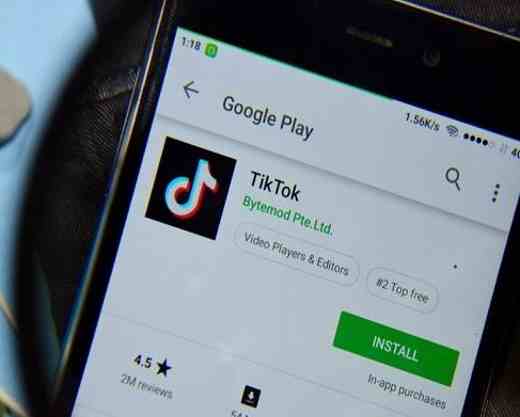 Did you know that periodically updating all your apps, including TikTok, is not just a tip related to discovering the new features introduced or any improvements made?
An app installed and maintained on the device in an obsolete version, and which undergoes occasional if not non-existent updates, is first of all a threat to your terminal and especially to your personal information. In fact, every time a development team releases updates to an app, Small improvements are always made regarding security and privacy. These are very fundamental issues in an era like today's, in which the exposure of your private data, if not meticulously safeguarded, could cause you numerous problems.
For the app of TIkTok in particular several updates are released, often a weekly frequency, which we strongly recommend that you run if you do not want to have an app installed on your terminal that does not fully exploit all its qualities and that represents a potential threat to your security.
But now let's get to the heart of the matter and see how you can always have TikTok updated to the latest version.
ALSO READ: What is the name of the TikTok song
How to update TikTok on Android
If you have a terminal with an Android mobile operating system and you have realized that your TikTok app has skipped a few too many updates, it's time to catch up and make your app show off all its new features. .
First, go to the Play Store (triangular icon), that is the virtual market that contains a summary of all the apps present and regularly installed on your device.
Once the store is open, go to the search bar at the top right and type in the wording TikTok to see it appear among the results obtained. If there is an update available for the version you currently own, you may notice the button Update place next to that Uninstall.
Press on Update and wait for the updates to be properly downloaded and installed, that's all.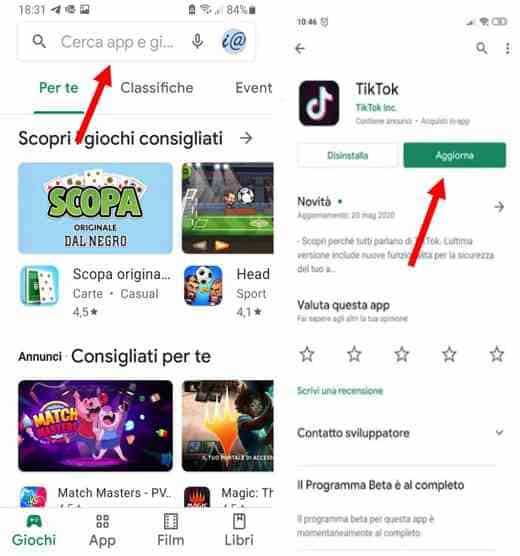 Alternatively, you can take advantage of another method that is also very user friendly.
Open the Play Store and you will notice how at the top of the center-right there is aicon attributable to your account. By clicking on it you will cause a complete menu of your account to appear, the item of your interest is the one with the inscription Le mie app ei miei giochi.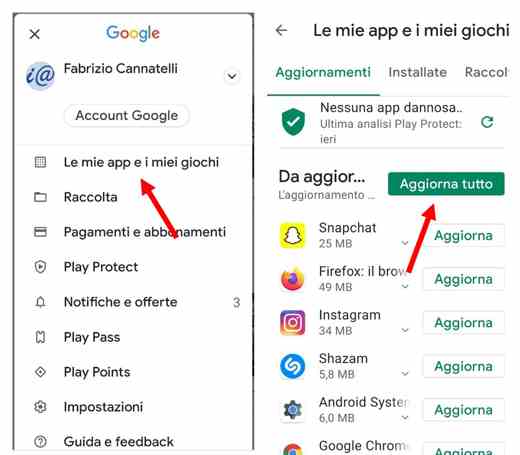 This specific section contains a complete summary of all the apps currently installed on your terminal and also notifies you of the availability of updates for each app.
If there is one for TikTok, all you have to do is press the button Update everything and wait until the process is complete.
How to update TikTok on IOS
How to update TikTok on IOS is a topic of interest to you if you have an Apple device and wish to proceed with its update.
So let's see how to make the whole procedure as clear as possible.
If you own an IOS device, regardless of whether it is a iPhone or iPad, you can conveniently update the TikTok app with extreme simplicity.
The first necessary step is to start theApp Store, Apple's own marketplace for apps, books, movies, and more.
After successfully starting the store, locate the search bar at the top and type in the words TikTok to locate the aforementioned app.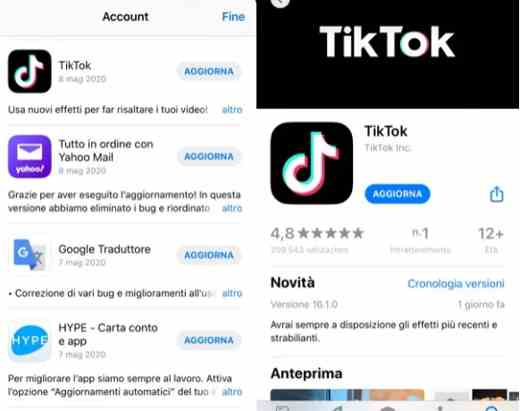 If there are any updates available, click on the button Update and wait until the download and installation process of the new data is successful.
Alternatively, you can take advantage of a further procedure similar to the one already illustrated for the Android world.
Start theApp Store and identifies theicon attributable to your account, by selecting it you will be able to access your personalized menu from which to have an exhaustive summary of all the apps installed, including TikTok.
If there are updates available, just click on the wording Update waiting for everything to go well.
How to set up automatic updates
Now that we've given you a broad overview of how to update TikTok the time has come to reveal a final little secret.
Did you know that you can update TikTok and all the other apps of your interest without literally lifting a finger?
No, you don't have to resort to magic, you just have to take advantage of the automatic update feature provided by each store.
A little more patience and we will immediately explain how to do it.
You will surely be pleased to know that the automatic updating of the apps is a function set up and made available both in theApp Store both in Play Store. For greater clarity we will illustrate the two procedures individually.
Set up automatic updates on the Google Play Store
In the case of the Play Store, then let's talk about devices Android, you will have to first start the store and then press onicon attributable to your profile, at the top right, and click on it.
At this point you will be presented with that personal menu that you will have learned to recognize by now. Follow the path Settings> General, and you will see the wording among the various items Updating Automatic App.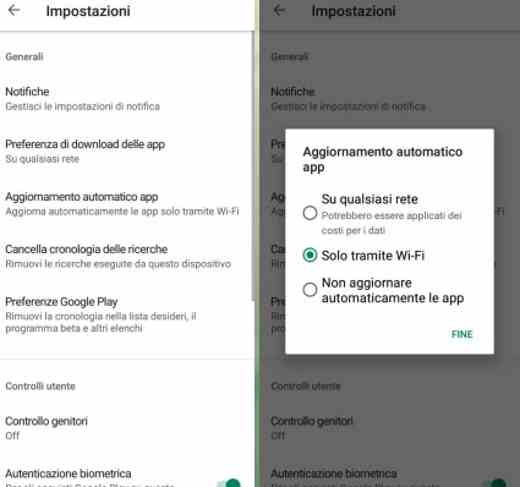 Android simply lets you update apps automatically by choosing the methodology by which the necessary data will be downloaded.
If you choose the option Only via Wi-Fi, the automatic update of TikTok will be successful. However, you will have to wait until you are on a Wi-Fi network, otherwise it will not be authorized.
If you opt for the option Su any network, the required updates will be downloaded regardless of the available network. So they can be done via Wi-Fi, but also via your mobile data connection.
Set up automatic updates on the App Store
Instead, let's now consider theApp Store, that is the market present in all those devices with IOS mobile operating system.
In this case you will have to launch the App Store first and locate theicon attributable to your account.
Now move to the section Settings and browse the various submenus until you find the item of your interest, the path you will have to follow is Settings> iTunes Store and App Store> App updates.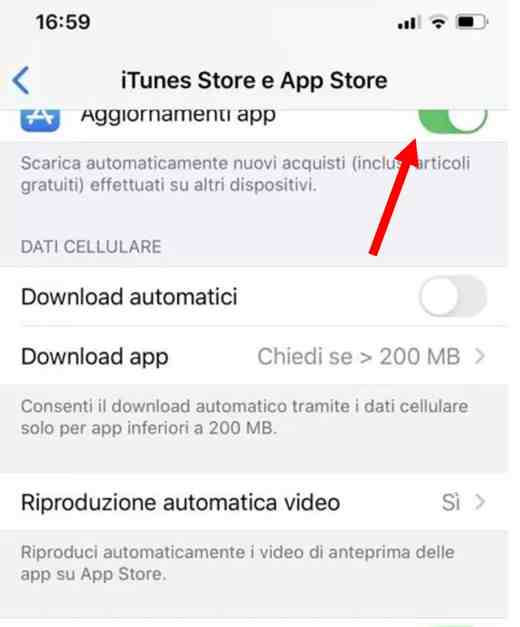 You will notice the presence of a handy switch. If you set it to On you will make sure that the automatic updates of the various apps and TikTok are enabled and operating under a Wi-Fi network.
However, if you have a considerable data plan and any automatic updates in progress do not affect too much the amount of giga you have, you might consider enabling the download of automatic updates also via mobile data network.
To do this, move to the section, present in the same submenu, Cellular data and place on On the switch at the item Download automatic.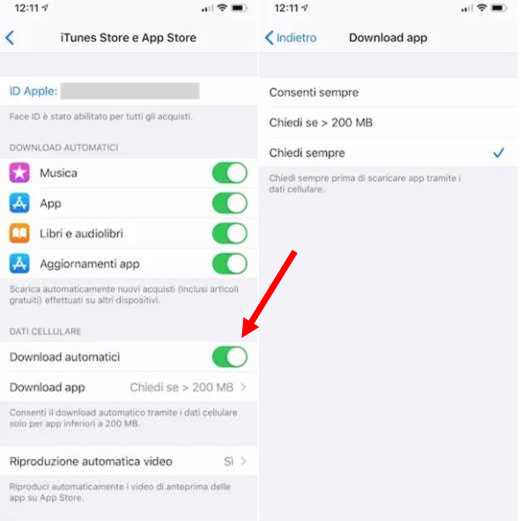 Finally, we remind you how TikTok and app updates in general are cumulative. So, if you have missed the 3 updates prior to your version, the update download will include all the versions released so far, you will not have to repeat the procedure 3 times.
In this service we covered how to update TikTok. However, if you want to know more about how to access the platform correctly and perhaps discover new surprising ways, some even do not require the presence of an account, we recommend that you turn to this specific article with the title How to log in on TikTok. We assure you that you will discover some good ones!