How to swipe up Instagram stories. A detailed guide on how to put links in Instagram stories and what are the requirements.
Did you notice that many influencers share links in Instagram Stories browsing Instagram? Do you want to know how to use the feature and insert links in the Stories you will create on Instagram? Quiet, make yourself comfortable and relax, in the next paragraphs I will reveal to you how to put the swipe up in the stories of Instagram giving you the right suggestions.
The function "Swipe-Up" is a popular tool for Instagram users who use it daily to share new posts, features, events and more! I am sure that at the end of the reading you too will finally be able to put links and share them with your followers.
How to swipe up Instagram stories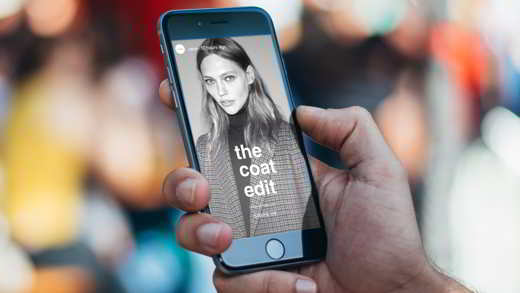 One of the requirements to be able to add a link in your Instagram stories is to have at least 10 thousand followers. In the past the limit was 1 million followers, today the situation has changed.
If you don't have all these followers, the best advice is to create quality content, post regularly, spread the word, entertain your followers with a channel. IGTV (a new video streaming service that allows you to post videos up to 10 minutes or 1 hour long). This way you can end up in the Explore section, increase your followers.
Read these articles carefully:
How to increase followers and likes on Instagram
The best tricks to get more followers on Instagram
Best tricks to increase Facebook likes
The best Instagram hashtags to get more likes
Best Instagram hashtags to get likes and followers
Best sites and apps to increase followers and likes on Instagram
Warning, always use follower purchasing services sparingly, you could risk a shadowban.
How to put links in the Instagram bio
In case you haven't reached 10 followers yet, you can always put links in your Instagram bio.
To add a link in your Instagram bio, all you have to do is start the app and press the icon of thelittle man in the menu below. Then press on Edit profile and then immediately locate the option Website Web. Type the address of the site you want to show in the bio and click on end, top right, to confirm the changes.
How to switch to a business profile on Instagram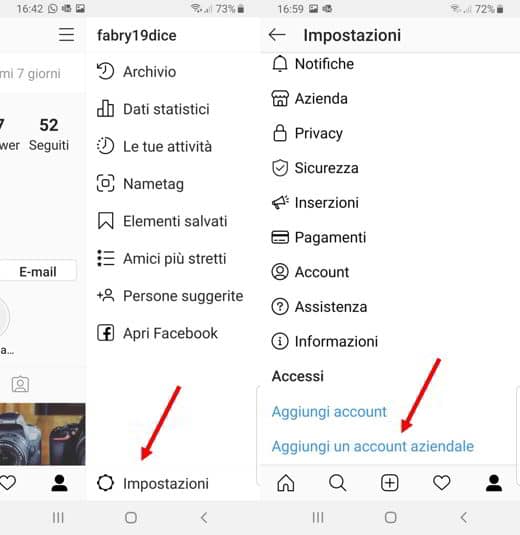 If, on the other hand, you have over 10 followers but you can't swipe up in Instagram Stories, updates Instagram, make sure you have a business account and Profile Instagram connected to a Facebook page. You will need to transform your account from personal to corporate. This will allow you to unlock the link insert functionality in Stories.
The steps to switch to a company profile on Instagram are the ones to enter your Instagram profile. Pajamas onlittle man, in the bottom menu and immediately after the icon of three dashes top right.
In the menu that appears, presses on gear wheel (Settings) down. Find the section Account and immediately after a stop on the voice Add a business account o Switch to a corporate account. Prize for your Convert an existing account, Choose a category I awarded her NEXT twice
Now if it is installed on your mobile Facebook and you are logged in with your account, click on Choose page and put a tick next to the page name to link it to your account Instagram. In case it presses on Choose page and enter the access data of your Facebook account. Enter the required fields and step on the button Log in e Continue eat [nome].
Then press on NEXT and enter the requested data. At the end press on end and Log in to the profile to complete the transition to a corporate account.
CAUTION: The transition from personal account to business profile is not permanent, you can go back at any time. To do this you have to go up Settings> Account> Switch to personal account.
How to add a link in Instagram Stories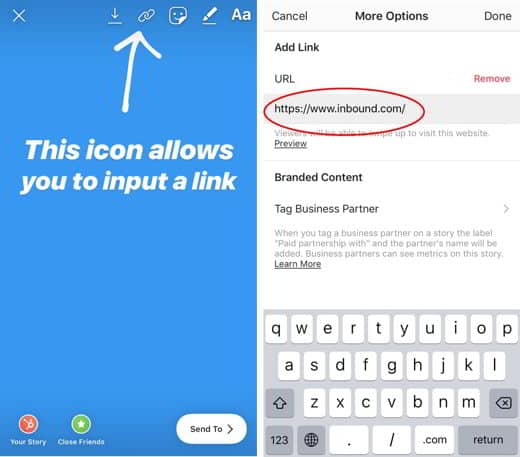 put links in Instagram Stories on mobile (Android and iOS) open the Instagram app and from the feeds, swipe from left to right. to start the camera. Create a Story uploading a video or photo.
Before publishing it, you will see an icon with the symbol of chain at the top (next to the icon sticker). Click on it.
On the screen Other options, stop on the text field and under the heading URL, enter the link to put in the Story. Then click on the option Link preview to check if the link works. Stop on end (top right) and publish the Story by pressing the button (+) Your Story, lower left.
If you already have a photo or video, stop on thelittle man, at the bottom right, and press on button blue (+), next to your photo.
Users will see your Story with a link and can press on it by scrolling up the content played.
Now that you've finally swiped up Instagram Stories, you can also decide to highlight one Instagram story. Let's see how.
By premove the multimedia contents of Instagram, you have to use Facebook and have a Profile business. Go up Facebook and access the section Management Advertisements. Create one, putting photos, videos and text.
At the end go to Ads group and select Placements. Click for your Edit placements and select Instagram. Then select Stories and finish it all off by creating the listing and following the wizard to complete.
When the Story is published it will also appear in Stories from those who are not your followers. In this way you will have significantly increased your followers as well.
For more information, read also: Creating Instagram Stories ads in Ads Manager.
Other useful articles